Books

Featured Books

smt007 Magazine

Latest Issues

Current Issue

Chips Don't Float

In Europe and the U.S., legislation is under way to revitalize PCB fabrication and packaging. What is the status of this work, and how specifically does this change the industry landscape for EMS companies? What will help keep us afloat?

Flying High With Digital Twin

The opportunity to use manufacturing simulation as a test bed for job planning and process optimization brings continuous improvement into the modern age. This may be an all-or-nothing type of project, but it's worth the investment.

Artificial Intelligence

In this issue, we (and AI) explored how and when artificial intelligence plays a role in manufacturing today. Whether on the factory floor, or in the front office, AI applications are emerging and changing how we approach planning, processes and problem solving.

Columns

Latest Columns

||| MENU
Esterline Names Michael Covey to Board of Directors
May 19, 2017 | Esterline Corporation
Estimated reading time: 2 minutes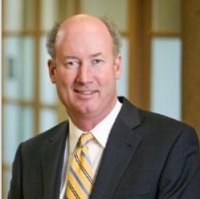 Esterline Corp. has appointed Michael J. Covey, Chairman and Chief Executive Officer of Potlatch Corp., to Esterline's Board of Directors, effective May 16, 2017.
Covey was appointed to the class of directors whose term of office will expire at the 2020 Annual Meeting of Shareholders. The election of Covey followed a search and selection process conducted by Esterline's Nominating & Corporate Governance Committee to fill a vacancy left by the retirement of James J. Morris in February 2017. With this appointment, the number of Esterline board members expands to ten directors, nine of whom are independent under the New York Stock Exchange standards, including Covey. Curtis Reusser is the board's sole non-independent director as he is Esterline's Chairman, President & CEO.
Reusser said, "Mike is a great addition to Esterline's Board of Directors, bringing extensive experience in finance, operations and executive management to the team. His board involvement with a multi-billion dollar public company will help him get up to speed quickly on our strategic initiatives and contribute to our ongoing transformational efforts, driving value in our business and building on the momentum we have achieved."
"I'm pleased to join this skilled team of directors at Esterline," Covey said. "I look forward to working together to advance the company's progress and achievement of its strategic objectives."
A Form 8-K reporting the appointment has been filed by Esterline today with the Securities and Exchange Commission.
About Michael J. Covey:
Mr. Covey currently serves as Chairman and Chief Executive Officer for Potlatch Corporation, where he has spent 12 years in executive leadership roles, including the company's Chairman since 2007. From 1982 to 2005, Mr. Covey served in a variety of leadership roles at Plum Creek Timber Company, ranging from Manager of Planning and Budgeting to Executive Vice President in charge of multiple facilities and over three million acres of timberland. He also has extensive board experience with a number of associations and community organizations. Mr. Covey holds an MBA in forestry from the University of Oregon and a Bachelor of Science degree in forestry from the University of Montana. 
About Esterline:
Esterline Corporation is a leading worldwide supplier to the aerospace and defense industry specializing in three core areas: Advanced Materials; Avionics & Controls; and Sensors & Systems. With annual sales of approximately $2 billion, Esterline employs roughly 13,000 people worldwide.
Operations within the Advanced Materials segment focus on technologies including high-temperature-resistant materials and components used for a wide range of military and commercial aerospace purposes, and combustible ordnance and electronic warfare countermeasure products.
Operations within the Avionics & Controls segment focus on technology interface systems for commercial and military aircraft and similar devices for land- and sea-based military vehicles, cockpit displays and integration systems, flight training and simulation equipment, secure communications systems, specialized medical equipment, and other high-end industrial applications.
The Sensors & Systems segment includes operations producing high-precision temperature and pressure sensors, specialized harsh-environment connectors, electrical power distribution equipment, and other related systems principally for aerospace and defense customers.
---
Suggested Items
09/26/2023 | GlobalFoundries
GlobalFoundries (GF) announced it has applied for U.S. CHIPS and Science Act Funding, with two full applications submitted to the CHIPS Program Office of the U.S. Department of Commerce.
09/25/2023 | HyRel
HyRel Technologies, a global provider of quick turn semiconductor modification solutions, proudly announces that it earned the prestigious AS9100 certification.
09/18/2023 | RTX
RTX business Collins Aerospace has been selected by BAE Systems as the provider for Large Area Display technology to be integrated into the cockpits of future Eurofighter Typhoon aircraft.
09/18/2023 | IPC
IPC Day France: Aerospace Electronics is an aerospace-focused networking event featuring key industry experts from NASA and Airbus and will take place on October 2, 2023 . 
09/14/2023 | CONFIDEE
CONFIDEE, a leading PCB partner, proudly announces its recent achievement of AS9120 certification. This prestigious certification highlights the company's commitment to excellence, quality, and customer satisfaction, making it a preferred choice for all defence and aerospace needs.