Books

Featured Books

smt007 Magazine

Latest Issues

Current Issue

Chips Don't Float

In Europe and the U.S., legislation is under way to revitalize PCB fabrication and packaging. What is the status of this work, and how specifically does this change the industry landscape for EMS companies? What will help keep us afloat?

Flying High With Digital Twin

The opportunity to use manufacturing simulation as a test bed for job planning and process optimization brings continuous improvement into the modern age. This may be an all-or-nothing type of project, but it's worth the investment.

Artificial Intelligence

In this issue, we (and AI) explored how and when artificial intelligence plays a role in manufacturing today. Whether on the factory floor, or in the front office, AI applications are emerging and changing how we approach planning, processes and problem solving.

Columns

Latest Columns

||| MENU
FLIR Appoints James Cannon as President and CEO
May 30, 2017 | FLIR Systems, Inc.
Estimated reading time: 3 minutes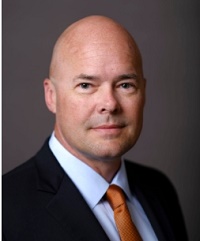 FLIR Systems Inc. has announced that James J. Cannon has been appointed President and Chief Executive Officer, effective June 19, 2017. Cannon will succeed Andy Teich, whose retirement after 33 years of service was previously announced on February 14, 2017.
Cannon's extensive and varied leadership experience, together with his proven operational expertise and ability to adapt business strategies to meet evolving market needs, makes him ideally suited to lead FLIR and its portfolio of innovative technology-based products and applications. He previously served for more than 16 years in a variety of senior leadership positions at Stanley Black & Decker Inc., most recently as president of Stanley Security North America & Emerging Markets. Prior to that, Cannon was president of the company's Industrial & Automotive Repair (IAR) business unit, first in North America and subsequently in Europe and Latin America, before then serving as president of Stanley Oil & Gas.
In addition to his global, cross-functional leadership experience at Stanley Black & Decker, Cannon served in the U.S. Army for 10 years as an infantryman and armor officer in a wide variety of assignments around the world, including Operations Desert Shield and Desert Storm in Iraq, where he learned to truly appreciate FLIR's technology and was awarded a Combat Infantryman's Badge. He later oversaw key security missions as part of the Army's peace enforcement operations in Bosnia.
"We are delighted to appoint a chief executive of Jim's caliber," said Earl R. Lewis, Chairman of the FLIR Board of Directors. "Jim's proven track record of achieving strong results in both business and the military make him uniquely well qualified to serve as FLIR's next CEO. Our Board of Directors conducted a thorough search process, in which Jim distinguished himself as a true leader of leaders and demonstrated his experience and adaptability running business units worldwide. We're confident he is the right person to lead FLIR's dedicated employees. On behalf of the entire Board, I'm pleased to welcome Jim and am excited to work closely with him as we continue to leverage the unique attributes of the FLIR brand and product portfolio to deliver increased value to our shareholders."
"The opportunity to join this outstanding leadership team and serve alongside over 3,000 talented FLIR employees worldwide as the Company's next CEO is a great honor," said Cannon. "The FLIR brand is synonymous with continuous innovation and delivering value to customers around the world. From my own personal experience having relied on FLIR technology as a combat veteran, I've seen firsthand the powerful, life-saving impact the Company's portfolio of solutions can have for our customers. Andy and the FLIR team have done a great job building out FLIR's technology and business, and I'm excited to build on that success and drive further growth for the benefit of FLIR's employees, customers, and shareholders."
As president of Stanley Security North America & Emerging Markets, Cannon held direct P&L responsibilities across five business units, managed over 5,000 employees, and oversaw the operations of numerous manufacturing plants and distribution centers. In this role, he successfully developed and executed a strategic plan that reduced complexity and cost while driving continued and sustained improvement. In his previous roles as President of Stanley Oil & Gas, President of IAR Europe & Latin America, and President of IAR North America, he demonstrated his operational skills by driving significant organic growth, increased efficiency, and improved profitability at each business unit.
Cannon serves on the board of directors of Lydall Inc. and holds a Bachelor of Science degree in Business Administration/Marketing from the University of Tennessee in Chattanooga. He will be based out of the company's Wilsonville, Oregon headquarters.
About FLIR Systems Inc. 
Founded in 1978 and headquartered in Wilsonville, Oregon, FLIR Systems is a world-leading maker of sensor systems that enhance perception and heighten awareness, helping to save lives, improve productivity, and protect the environment. Through its nearly 3,500 employees, FLIR's vision is to be "The World's Sixth Sense" by leveraging thermal imaging and adjacent technologies to provide innovative, intelligent solutions for security and surveillance, environmental and condition monitoring, outdoor recreation, machine vision, navigation, and advanced threat detection.
---
Suggested Items
09/22/2023 | Boeing
Boeing has announced a $10 million investment in the George W. Bush Presidential Center to support its museum and Veterans and Military Families programs. 
09/15/2023 | Northrop Grumman
Northrop Grumman Corporation's multi-intelligence MQ-4C Triton uncrewed aircraft achieved a declaration of initial operating capability (IOC) by the U.S. Navy.
09/14/2023 |
BAE Systems signed a contract with the Swedish Defence Materiel Administration (FMV) worth approximately $500 million for 48 new ARCHER artillery systems for the Swedish Army.
09/14/2023 | John Watson -- Column: Elementary, Mr. Watson
Electronics are continually evolving, driven by innovations in printed circuit board technology. Flexible PCBs have emerged as a revolutionary force, reshaping the PCB industry and influencing the design and functionality of countless electronic devices. Some believe that flexible PCBs are a relatively newer technology, but as we will see, that is not true. Since I'm an instructor, here's a short history lesson on how we got here and what we can expect.
09/13/2023 | Hentec Industries/RPS Automation
Hentec Industries/RPS Automation, a leading manufacturer of selective soldering, lead tinning and solderability test equipment, is pleased to announce that Sinclair Manufacturing has purchased Pulsar solderability testing and Photon steam aging systems for installation in their Chartley, Massachusetts facility.