Books

Featured Books

pcb007 Magazine

Latest Issues

Current Issue

Finding Ultra

New demands on PCB fabrication, namely advanced packaging, ultra high density interconnect (UHDI), and new specialty materials, are converging, changing the landscape of our business. Is it time to start paying close attention to this convergence?

Developing a Strategy

A solid strategy is a critical part of success. This month, we asked some of the top industry leaders and business strategy "gurus" to share their thoughts on developing strategies.

Winning With TQM

In this issue, we explore how TQM has entered the DNA of continuous improvement disciplines, and the role leadership transformation plays in this. If you've ever competed against a TQM company, you understand their winning advantage.

Columns

Latest Columns

||| MENU
Strategies for Compliance with DoD Regulations Including ITAR and DFARS
July 31, 2017 | Didrik Bech, ELMATICA
Estimated reading time: 2 minutes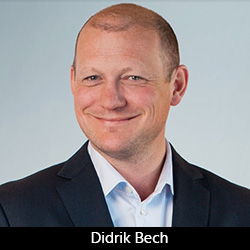 ITAR is usually the topic when compliance with DoD regulations is discussed. But what about DFARS? This article will examine strategies one can implement to ensure that one is compliant with all DoD regulations, by analyzing internal and external factors in relation to procurement and compliance, and by asking the vital questions: what, how, where and to whom?
Governments regulate the import and export of defence-grade material and equipment, to ensure that their restrictions, laws and regulations are implemented and enforced. Governments and their domestic exporting companies are aware, educated, and receptive to ensuring that export compliance is implemented and documented in their compliance programs.
The challenge arises when the importing country has restrictions regarding compliance for the exporting country, and how the exporting companies in these countries can address these compliance demands in their local supply chain, consisting of domestic and foreign materials and components!
The largest actor on the global defence market is the United States Department of Defense (DoD). The DoD has imposed regulations regarding procurement, design, development and manufacturing. The most central regulations for DoD are described in the Federal Acquisition Regulations (FAR), Defense Federal Acquisition Regulations Supplement (DFARS) and International Traffic in Arms Regulation (ITAR).
The logical deduction is that DoD regulations will affect most acquisitions and the question is hence, how does this affect your trade, when comparing DoD regulation with your national export regulation? A foreign state trading with DoD will in principle not be allowed any exemptions from these regulations except perhaps some elements regarding a country's privacy laws. Or putting it simply, if you do not abide by DoD regulations, then you will not be able to sell to or buy from the United States.
Severe Consequences and No Excuses
A company supplying an article to a supply chain of a defence product, and particularly one purchased by the DoD, must be aware of the strict compliance DoD places on all exports and imports. This irrespectively applies to all aspects of the trade, transaction and everybody is affected from the product owner, designer, sub-contractor by the compliance regulation of DoD as the end customer. The consequences can be severe; there are no excuses and one cannot simply claim that one did not know, as it is your responsibility to know.
Compliance management in the defence industry can be the defining factor between financial success and costly mistakes.
When procuring components, printed circuits or materials to the defence industry, there is no such thing as assuming or relying on questionable interpretations of rules and regulations. There is no option for shortcuts whether your supplier follows the regulations or not, and the costs of not properly examining what supply chain you are delivering to is far greater than the benefits of working faster.
As computer systems, XML files and purchasing entities are becoming more experienced and implementing stricter surveillance and control. One must assume that the frequency of noncompliant cases will increase and based on publicly available information, this seems to be the case.
To read the full version of this article which originally appeared in the July 2017 issue of The PCB Magazine, click here.
---
Suggested Items
09/29/2023 | KemLab Inc.
KemLab Inc., a pioneering developer of advanced materials for microelectronics and MEMS applications, welcomes the promising strides made by the CHIPS Act in bolstering the nation's semiconductor manufacturing capabilities.
09/20/2023 | Zentech Manufacturing
Zentech Manufacturing is pleased to announce that it has chosen Tim Facklam to be its Chief Operating Officer.
09/14/2023 | CONFIDEE
CONFIDEE, a leading PCB partner, proudly announces its recent achievement of AS9120 certification. This prestigious certification highlights the company's commitment to excellence, quality, and customer satisfaction, making it a preferred choice for all defence and aerospace needs.
09/13/2023 | TrendForce
TrendForce's latest research paints a vivid picture: Q2 saw the NAND Flash market still grappling with lackluster demand and being significantly outpaced by supply.
09/13/2023 | Lea Maurel, ICAPE Group
In today's interconnected and rapidly evolving business landscape, sourcing diversification has emerged as a crucial strategy for organizations aiming to stay competitive and thrive in a dynamic marketplace. The traditional approach of relying on a single source for procurement is being replaced by a more sophisticated and strategic mindset that emphasizes the advantages of exploring multiple procurement channels. This approach not only opens doors to a whole different network of suppliers, but also offers numerous benefits, such as navigating sales increases, ensuring smoother deliveries, and promoting innovation within the organization.