Books

Featured Books

pcb007 Magazine

Latest Issues

Current Issue

Finding Ultra

New demands on PCB fabrication, namely advanced packaging, ultra high density interconnect (UHDI), and new specialty materials, are converging, changing the landscape of our business. Is it time to start paying close attention to this convergence?

Developing a Strategy

A solid strategy is a critical part of success. This month, we asked some of the top industry leaders and business strategy "gurus" to share their thoughts on developing strategies.

Winning With TQM

In this issue, we explore how TQM has entered the DNA of continuous improvement disciplines, and the role leadership transformation plays in this. If you've ever competed against a TQM company, you understand their winning advantage.

Columns

Latest Columns

||| MENU
Helfried Weinzerl Steps Down as President & CEO of Bürkle North America–Kurt Palmer to Take Over
November 1, 2019 | Burkle North America
Estimated reading time: 2 minutes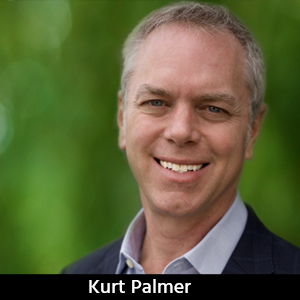 Bürkle North America (BNA) today announced that its board of directors has appointed Kurt Palmer as president & CEO, replacing Helfried Weinzerl who is stepping down after seven years. This leadership appointment is effective immediately.
Speaking on behalf of the board, Chairman Richard Crowe commented, "Mr. Weinzerl came to us in 2012 and has done an outstanding job leading us into new markets, while retaining our position in traditional markets with both Burkle and Schmoll Maschinen." 
Crowe continued, "We are fortunate to have someone of Kurt Palmer's caliber and experience step up to lead Bürkle North America. We are at an important moment and we need continued leadership to successfully implement our strategy of utilizing our core technologies of lamination and coating for a variety of markets, including our woodworking / surfaces, printed circuit board, plastic card, glass / graphic arts, and solar modules / architectural glass markets, among others, to take advantage of the opportunities ahead. In addition, Schmoll Maschinen represents an important part of our electronics market strategy and positions Bürkle North America as the premier supplier of drilling / routing, laser, post-etch, and imaging equipment. Palmer is a strong communicator who is customer-focused with deep leadership capabilities. Furthermore, as a member of the BNA management team for the past ten months, Palmer has a solid understanding of our products and markets."
Palmer said, "I know that I speak for everyone here at Bürkle in thanking Helfried for his leadership and tireless dedication to the company. I am honored and excited to take on this new role and for the future of BNA. We have a talented team that is focused on customer satisfaction, service, and expansion opportunities. I'm confident we are taking the right steps to move the business forward." Palmer has over 30 years of experience in consumable and equipment distribution throughout North America, working with manufacturers in both Europe and Asia. Prior to his current role, he served as VP of sales for Bürkle North America, director of operations for TCT Circuit Supply, and the co-owner of TAPCO Circuit Supply.
About Bürkle North America
Bürkle North America, Inc. is a wholly owned division of Robert Bürkle GmbH, of Freudenstadt, Germany. Bürkle is the leading manufacturer of productive manufacturing technologies serving a variety of manufacturing industries, including surfaces / woodworking technologies, photovoltaic module lamination and coating, printed wiring board fabrication and plastic card fabrication.
---
Suggested Items
09/15/2023 | STARTEAM GLOBAL
STARTEAM GLOBAL, a leading manufacturer of Printed Circuit Boards (PCB), technology and service solutions, is pleased to announce the opening of our new PCB manufacturing factory in Prachinburi, Thailand, on Wednesday 27 September 2023.
09/14/2023 | MKS' Atotech
MKS' Atotech, a leading surface finishing brand of MKS Instruments, will participate in the upcoming IPCA Expo at Bangalore International Exhibition Centre (BIEC) and showcase its latest PCB manufacturing solutions from September 13 – 15.
09/11/2023 | American Standard Circuits
American Standard Circuits has purchased and installed new Schmoll SpeedMaster HDI 6 high technology drilling equipment provided by Burkle North America.
09/27/2023 | Michael Ford -- Column: Smart Factory Insights
The PCB has become a neglected component from the Smart assembly manufacturing perspective, wrongly regarded as just a "given" material. We need to put it right. PCB manufacturing needs to become Smart in order to make the local fabrication business model work as part of the holistic electronics' "smarter, secure, and sustainable" approach—what I'm calling the new three Ss of manufacturing.
08/24/2023 | American Standard Circuits
American Standard Circuits is pleased to announce that on August 25th they will be celebrating 35 years of doing business. Starting with a small facility in the Libertyville, Illinois area, ASC has grown to be one of the major leaders in the North American Printed Circuit Board Market. In 1994 the company moved to a larger facility in Franklin Park and then to their current facility in West Chicago in 2004.