Books

Featured Books

pcb007 Magazine

Latest Issues

Current Issue

Finding Ultra

New demands on PCB fabrication, namely advanced packaging, ultra high density interconnect (UHDI), and new specialty materials, are converging, changing the landscape of our business. Is it time to start paying close attention to this convergence?

Developing a Strategy

A solid strategy is a critical part of success. This month, we asked some of the top industry leaders and business strategy "gurus" to share their thoughts on developing strategies.

Winning With TQM

In this issue, we explore how TQM has entered the DNA of continuous improvement disciplines, and the role leadership transformation plays in this. If you've ever competed against a TQM company, you understand their winning advantage.

Columns

Latest Columns

||| MENU
Industry Wind Vane: Future Development Through the 2019 HKPCA Show
November 22, 2019 | I-Connect007 Editorial Team
Estimated reading time: 1 minute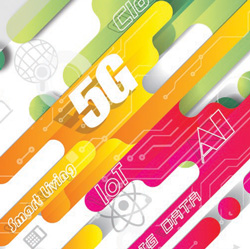 The annual HKPCA Show, which has been renamed the 2019 International Electronics Circuit Exhibition (Shenzhen), will be held from December 4–6 at the Shenzhen Convention and Exhibition Center. This year's exhibition will be jointly organized by the Hong Kong Printed Circuit Association (HKPCA) and the China Printed Circuit Association (CPCA) and will provide a more efficient business platform for all visitors. The PCB007 China Team interviewed a representative from the HKPCA about the exhibition, the industry's current situation, and future developments.
PCB007 China: From a global perspective, the demand for PCBs tends to be stable, and the growth rate is only in the single digits. As a unique industrial cluster, China has maintained a greater growth rate than other regions in the past decade. If we want to continue to make profits, the industry needs to find a new entry point or move to a new market. Specific ways might include merger and acquisition, an increase in capital to establish companies, production expansion, and plant building. This is not only an optimistic expectation for future market growth from PCB companies, but also a necessity for the industry to move toward the advantages of large-scale development. What do you think about this trend, and how can HKPCA guide the future layout of the industry?
HKPCA: The global economy slowed down in 2019, and the whole market is relatively weak. This year, the total output value of the circuit board industry is expected to decline slightly. Companies need to consider their technical capacity. The way of circuit board companies making profits by order volume has been gradually eliminated, the demographic dividend has been reduced, the environmental protection policy has been tightened, and large circuit board factories will face the risk of closing down. Therefore, we need to avoid blind expansion of business scale. Today, only companies with certain technical abilities or companies that closely follow the market trend can have development.
To read this entire interview, which appeared in the November 2019 issue of PCB007 Magazine, click here.
---
Suggested Items
09/28/2023 | Technica USA
Technica USA announced it has reached a Master Distribution Agreement with SAA to promote and support automation systems & technology offered by SAA.
09/28/2023 | TrendForce
TrendForce projects that shipments of smartphone display panels (smartphone panels) will reach approximately 1.85 billion pieces in 2023, reflecting a YoY increase of 8.7%.
09/27/2023 | IFR
The new World Robotics report recorded 553,052 industrial robot installations in factories around the world – a growth rate of 5% in 2022, year-on-year.
09/26/2023 | Kirk Thompson, Isola Group
Despite being a leader in R&D investment in semiconductors and packaging with greater than $50 billion per year, the U.S. has seen its market share decrease to less than 3% in areas like advanced packaging and advanced substrates. The cause for this market share erosion was a laser focus in Asian countries to attract semiconductors and advanced packaging investment through ecosystem development and incentives. If the U.S. is serious about changing the momentum to onshore advanced packaging and advanced substrates, an ecosystem approach to innovation and manufacturing incentives must be employed. It is not enough to have the most innovative technology if the supply chain and manufacturing economics do not deliver competitive commercial opportunities.
09/26/2023 | IDC
The global PC monitor market remained steadfast in its efforts to manage inventory levels amidst a significant drop in demand during the second quarter of 2023 (2Q23).