Books

Featured Books

smt007 Magazine

Latest Issues

Current Issue

Chips Don't Float

In Europe and the U.S., legislation is under way to revitalize PCB fabrication and packaging. What is the status of this work, and how specifically does this change the industry landscape for EMS companies? What will help keep us afloat?

Flying High With Digital Twin

The opportunity to use manufacturing simulation as a test bed for job planning and process optimization brings continuous improvement into the modern age. This may be an all-or-nothing type of project, but it's worth the investment.

Artificial Intelligence

In this issue, we (and AI) explored how and when artificial intelligence plays a role in manufacturing today. Whether on the factory floor, or in the front office, AI applications are emerging and changing how we approach planning, processes and problem solving.

Columns

Latest Columns

||| MENU
Estimated reading time: 3 minutes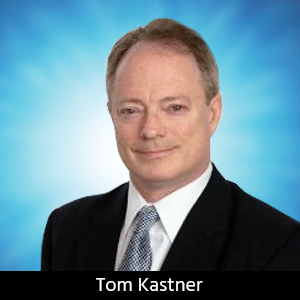 November 25, 2019
Punching Out! Lessons From Recent PCB/PCBA Buyers
I've reached out to several of our buy-side clients as well as others who have recently made acquisitions in the PCB and PCBA sectors. Here are some of their thoughts on what went right, what went wrong, and what they would do differently next time. To avoid any misunderstandings, I have not disclosed any names, and I took out any specific details about the deals.
What Went Right?
Due diligence found some disputed items, but overall, the information was good
Good advisory team (law firm, CPA, M&A advisory, consultants; money is well-spent)
Good planning helped make the transaction go smoothly
Environmental tests (Phase 1 and 2) showed areas of concern but, in general, came up clean (no need for remediation or further testing)
Employee retention and merging of benefits package went well
Communication was open with seller and employees
The deal closed more or less on time
What Went Wrong?
Conditions changed, such as expenses, after the deal was closed
Customer makeup changed; the forecast was not accurate
Due diligence missed some items
IT/systems integration took longer and was more expensive than planned
The process was too rushed; needed more time to review data and prepare for integration
Had to replace certain members of the management team
It took longer than planned for sales to grow
What Would We Do Differently Next Time?
Spend more time understanding the business before making an offer
Make integration quicker post-closing
Make changes quickly in order to speed up integration
Allow more time for certain aspects of integration
Ask that seller take more responsibility for integration preparation
Spend more time on due diligence
All deals are different, but there are some common themes in most deals. First, preparation in advance by both seller and buyer are critical. The more that the seller prepares in advance, the easier it is to correct issues before the parties get to the due diligence stage. Financial statements should be well-organized (and hopefully audited or reviewed by an outside CPA). Corporate legal documents should be organized and updated as needed. Contracts should be checked for change-of-control provisions. Environmental tests should be updated, and all permits/documentation should be current. Many of these things should be updated every year anyway, but they are easy to let slide.
Second, expect that some things will go wrong with the process. Some issues might be deal killers, and others might be minor, but, if added up and ignored, could lead to a major blow-up. It is important to deal with issues quickly and openly as they come up.
Third, while there will be conflicting pressures to move quickly and to take more time to review information, it is critical that the buyer understands the business before going through with the transaction. It is much better to work out issues before closing than to try to do it afterward. The seller should have due diligence information ready for the buyer and produce additional information or clarifications quickly. The buyer should dedicate enough time to the project to review information quickly. If the buyer is relying on outside consultants to review information, make sure that they are available before getting into due diligence. Time does kill all deals; however, if both parties are motivated to get the deal done and work together to make it happen, it will happen.
Lastly, most sellers are first-time, last-time participants, whereas many buyers have much greater acquisition experience. Nevertheless, very few sellers take the time to get educated, prepare the company for sale, and dedicate enough time and resources to the project. The seller may have spent 20 years or more to build up the business, and it may be 90%+ of their net wealth, so it makes sense to spend a little time and resources to get prepared.
Tom Kastner is the president of GP Ventures, an M&A advisory services firm focused on the tech and electronics industries. He is a registered representative of StillPoint Capital, LLC—a Tampa, Florida member of FINRA and SIPC—and securities transactions are conducted through it. StillPoint Capital is not affiliated with GP Ventures.