Books

Featured Books

smt007 Magazine

Latest Issues

Current Issue

Chips Don't Float

In Europe and the U.S., legislation is under way to revitalize PCB fabrication and packaging. What is the status of this work, and how specifically does this change the industry landscape for EMS companies? What will help keep us afloat?

Flying High With Digital Twin

The opportunity to use manufacturing simulation as a test bed for job planning and process optimization brings continuous improvement into the modern age. This may be an all-or-nothing type of project, but it's worth the investment.

Artificial Intelligence

In this issue, we (and AI) explored how and when artificial intelligence plays a role in manufacturing today. Whether on the factory floor, or in the front office, AI applications are emerging and changing how we approach planning, processes and problem solving.

Columns

Latest Columns

||| MENU
Estimated reading time: 1 minute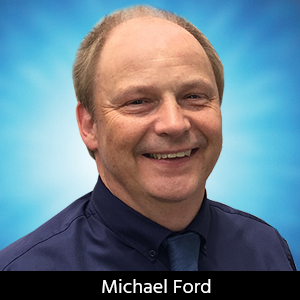 November 25, 2019
Smart Factory Insights: Dromology—Time-space Compression in Manufacturing
Dromology is a new word for most of us, I expect; it certainly is for me (and Microsoft Word). Dromology resonates as an interesting way to describe changes in the manufacturing process due to technical and business innovation over the last few years, leading us towards Industry 4.0. It is easy to lose track of the many changes that are happening, as our experience of the compression of time and space has taken place over many years. Paradigm shifts that new technologies enable today should not be surprises if the trends and direction of business needs are understood. Best practices going forward should be based on achievable goals, edge towards expected future business needs, and be driven by the opportunities that technologies bring. Let's look at dromology in the assembly factory today.
Digital Manufacturing Engineering
We started with what was once industrial engineering. For many, the earliest applications of computer system technology in manufacturing were related to electronic product design and the entry of data into manufacturing. Previously, data was created through reverse engineering, taking measurements and paper drawings to feed the need for automation. What took weeks, if not months, could now be done in days using computers.
Though the use of engineering systems helped, it was not enough to change the paradigm. Production configurations continued to be defined and decided by engineering and driven through the singular assignment of product to line configuration. Best practices today, enabled by digital manufacturing engineering tools, have broken through to support the business need for flexibility, allowing products to be made on any configuration whenever needed as determined by the capability to deliver closest-to-completion requirements.
To read this entire column, which appeared in the November 2019 issue of SMT007 Magazine, click here.