Books

Featured Books

smt007 Magazine

Latest Issues

Current Issue

Chips Don't Float

In Europe and the U.S., legislation is under way to revitalize PCB fabrication and packaging. What is the status of this work, and how specifically does this change the industry landscape for EMS companies? What will help keep us afloat?

Flying High With Digital Twin

The opportunity to use manufacturing simulation as a test bed for job planning and process optimization brings continuous improvement into the modern age. This may be an all-or-nothing type of project, but it's worth the investment.

Artificial Intelligence

In this issue, we (and AI) explored how and when artificial intelligence plays a role in manufacturing today. Whether on the factory floor, or in the front office, AI applications are emerging and changing how we approach planning, processes and problem solving.

Columns

Latest Columns

||| MENU
David Meyers on Digital Twin and 'Cobots'
November 26, 2019 | Nolan Johnson and Happy Holden
Estimated reading time: 1 minute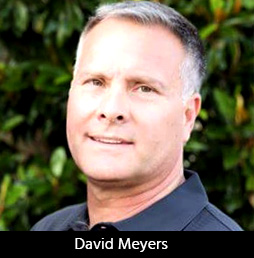 With over 30+ years in the industry, David Meyers recently took on a new role at Siemens as a global solutions director in the Electronics Industry team of Siemens Digital Industries Software, working on improving communications between CMs and their OEM partners. In a conversation with Nolan Johnson and Happy Holden, David speaks on the digital twin and virtual environment software that should help establish that communication early in the process.
Nolan Johnson: David, can you start with a bit of background on yourself and your role in Siemens?
David Meyers: I've been in product development for about 35 years. I started at the end of 1981 while going to school. After working at the Department of Defense as a drafter, I learned CAD and worked at several companies, including Westinghouse, Motorola, Panasonic, and Dell. I spent the past 17 years with Dell, and then I had an opportunity to come on board with the industries group at Siemens because of my extensive background in product development and mechanical engineering. I led a team in the chief technology office at Dell for the last five years. I have a lot of familiarity with the OEM/ODM contract manufacturing model. At Siemens, I focus on the realization side, which is from engineering to manufacturing and developing the product from a hardware/software perspective.
Happy Holden: How do you see the industry landscape from your perspective?
Meyers: I've been around for a long time. I started my career doing drafting on the board, so pencils, paper, and lots of eraser shavings. We moved on over the years through using CAD systems, which have developed from wireframes to full-surface and solid models. Today, we have the capability to design products and have full simulation packages that demonstrate user environments and/or use case or safety reliability. You can do all of that, so that's a significant change. And I think that momentum is continuing.
To read this entire interview, which appeared in the November issue SMT007 Magazine, click here.
---
Suggested Items
09/26/2023 | IPC
Join fellow EMS leaders in the region on Oct 5, 2023 at 4:30 - 8:00 p.m. EDT to share industry pain points and solutions.
09/25/2023 | HyRel
HyRel Technologies, a global provider of quick turn semiconductor modification solutions, proudly announces that it earned the prestigious AS9100 certification.
09/25/2023 | StenTech
StenTech Inc., the leading multinational SMT Printing Solutions company, is pleased to announce plans to exhibit at the SMTA Guadalajara Expo, scheduled to take place Oct. 25-26, 2023 at the Expo Guadalajara in Guadalajara, Jalisco, Mexico.
09/25/2023 | Camtek
Camtek Ltd., together with FormFactor, Inc., are pleased to announce that they have entered into an agreement for the acquisition by Camtek of FormFactor, Inc.'s FRT Metrology business for $100 million in cash, subject to customary purchase price adjustments.
09/22/2023 | IPC
Join fellow EMS leaders in the region on Oct 5, 2023, 4:30 - 8:00pm EDT, to share industry pain points and solutions. Our focus for this meeting is how companies profitably reach the next level of revenue. Following a presentation on the current EMS market and revenue tiers in the industry, participants will discuss how to reach the next level and grow their business. Discussion will pull from direct experience, questions, and ideas. From there, the conversation goes where you, the leaders, take it. Every roundtable ends in unique takeaways.