Books

Featured Books

pcb007 Magazine

Latest Issues

Current Issue

Finding Ultra

New demands on PCB fabrication, namely advanced packaging, ultra high density interconnect (UHDI), and new specialty materials, are converging, changing the landscape of our business. Is it time to start paying close attention to this convergence?

Developing a Strategy

A solid strategy is a critical part of success. This month, we asked some of the top industry leaders and business strategy "gurus" to share their thoughts on developing strategies.

Winning With TQM

In this issue, we explore how TQM has entered the DNA of continuous improvement disciplines, and the role leadership transformation plays in this. If you've ever competed against a TQM company, you understand their winning advantage.

Columns

Latest Columns

||| MENU
Visit the Newcomers' Lounge at IPC APEX EXPO
January 20, 2020 | IPC
Estimated reading time: 1 minute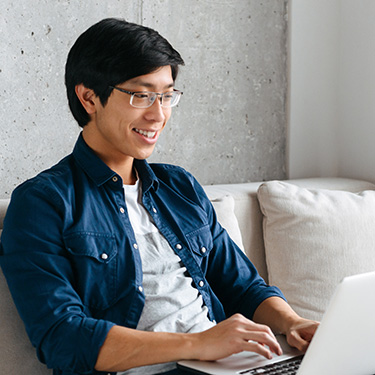 We've all had the experience of being new to an event, especially at large events like IPC APEX EXPO. Whether you're attending for the first time, or even if you have previously attended once or twice, IPC APEX EXPO can be a bit overwhelming. There's so much to do and see. If you're attending without a friend or colleague, you might feel a bit like the new kid in school, trying to find a seat at a friendly table in a cafeteria full of strangers.
IPC is ensuring that all new attendees have the opportunity to meet others in the same situation. The newcomers' reception (formerly the first-timer's reception), of course, continues as a great opportunity for newcomers to network with each other. And yet, IPC is taking this idea a step further by providing an opportunity throughout the entire event for newcomers.
The Newcomers' Lounge will open on February 2, will remain open through February 6, and is conveniently located near the technical conference and meetings area, where it will serve as a dedicated resource center for newcomers to get their questions answered and meet other newcomers. Use the lounge to take a break from the hustle and bustle of a busy day, catch up on emails, or grab a quick snack or refreshment. 
In addition, newcomers will have an opportunity to meet key leaders and influencers in our industry during scheduled sessions in the lounge. Here are just two of the meet-and-greets planned for the Newcomer's Lounge.
• Meet IPC's Teresa Rowe (senior director, assembly and standards technology, IPC) and Leo Lambert (VP and technical director, EPTAC Corporation, and 2019 recipient of the IPC Raymond E. Pritchard Hall of Fame Award), along with IPC's Emerging Engineers, and listen in on the Tribal Knowledge Cultivation Project —February 3, 1:30–2:30 p.m.
• Meet IPC's president and CEO, Dr. John Mitchell —February 4 at 4:00 p.m. and February 5 at 9:30 a.m. and 3:30 p.m.
Stop by the Newcomers' Lounge to see the full schedule of meet-and-greets throughout the week, including an opportunity to meet Brook Sandy-Smith, IPC technical conference program manager, additional IPC Hall of Fame Award recipients, standards committee chairs, and several other subject-matter experts.
---
Suggested Items
09/28/2023 | Nolan Johnson, I-Connect007
The practical question around CHIPS Act development and electronics assembly is, "Will this change how we do business?" Indium Corporation's Dr. Andy Mackie sat down with Nolan Johnson to share what he sees as emerging answers to that question from his perspective as an expert in electronics assembly and packaging, and as a participant in standards development through IPC, JEDEC, and SEMI.
09/28/2023 | IPC
IPC continues to collaborate with the electronics manufacturing industry to meet their current and future workforce training needs.
09/28/2023 | IPC
Though product demand weakened this month with Orders and Backlog Indexes slipping, overall electronics industry operations remain healthy per IPC's September 2023 Global Sentiment of the Electronics Supply Chain Report.
09/27/2023 | Cherie Litson, CID+, Litson1 Consulting
Rigid-flex circuits are unique structures; part rigid board and part flex, they're increasingly working their way into many of the electronic devices we use every day. There have been many advances in rigid-flex lately as more companies find themselves exploring this technology. So, before I started writing this article about rigid-flex design, I double-checked a few things. Fortunately, there is plenty of rigid-flex information available on a variety of great websites that we all know and trust.
09/18/2023 | IPC
IPC Day France: Aerospace Electronics is an aerospace-focused networking event featuring key industry experts from NASA and Airbus and will take place on October 2, 2023 .