I-Connect007 Video: A Salute to The Industry
March 22, 2021 | Real Time with...IPC
Estimated reading time: 1 minute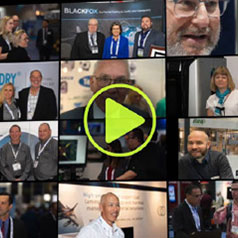 I-Connect007 has produced this new one-minute video to acknowledge nearly 35 years of sharing your stories. In 1987 we launched our first industry publication and we have been dedicated to covering this industry ever since.
We did not start out as publishers: in fact, our background was in printed circuit board fabrication. In 1987 there were still nearly 3,000 PCB shops in North America. At the time, profits were goods, trade events included giant industry parties (remember the extravagant hospitality suites in Anaheim?), and the industry was in a state of change.
New environmental regulations were impacting the industry and beginning to change the business of running PCB shops. We saw a real need to start a magazine that really focused on navigating and improving the business of running PCB shop. Now, there are only about 300 PCB fabricators in North America, profit margins are much lower, and running a PCB facility is more challenging than ever.
Our time spent in PCB fabrication inspired us to start the magazine. Well, that and the introduction of the Apple Macintosh. The Macintosh, which offered 128 KB of RAM, a nine-inch monochrome display (512 × 342), and no internal hard drive, enabled us to pioneer desktop publishing. It was an amazing time.
Since that time, we've published hundreds of magazine issues, toured countless numbers of facilities all around the world, interviewed so many amazing people, and shot upward of 100,000 photos. From all of this, we've learned that in this industry, the whole is truly greater that the sum of its parts.
With this video, we salute the wonderful people in this vital industry who we've had the pleasure of working with for almost 35 years.
---
Suggested Items
10/02/2023 | SEMI
Industry visionaries and experts will gather November 6-8 at the MEMS & Sensors Executive Congress (MSEC 2023) at the WIGWAM Resort in Phoenix, Arizona for insights into the latest trends and innovations in sensorization.
10/02/2023 | Gen3
Gen3, Global leader in SIR, CAF, Solderability, Ionic Contamination & process optimisation equipment, is pleased to announce the appointment of John Barraclough as the Head of Business Development.
10/02/2023 | KYZEN'
KYZEN, the global leader in innovative environmentally friendly cleaning chemistries, announced that Debbie Carboni, Global Product Line Manager - Electronics, will present as part of the Electric Vehicle (EV) panel during the IPC High Reliability Forum.
10/02/2023 | ACN Newswire
This joint effort is expected to strengthen the supply of NANOWEB® films and accelerate the growth of the transparent conductive film industry, offering new applications for the automotive and consumer electronics sectors, such as transparent film antennas, transparent film heaters, and transparent film electromagnetic shielding.
09/29/2023 | USPAE
In a major initiative to innovate how the Department of Defense (DoD) spurs commercial technology development, the U.S. Partnership for Assured Electronics (USPAE) and DoD launched a Defense Business Accelerator (DBX) to open doors for industrial base growth and stimulate private investment.