IPC-2581 Revision C: Complete Build Intent for Rigid-Flex
April 30, 2021 | Ed Acheson, Cadence Design Systems
Estimated reading time: 1 minute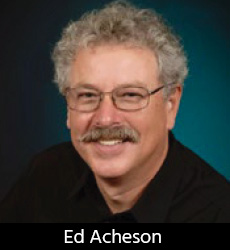 With the current design transfer formats, rigid-flex designers face a hand-off conundrum. You know the situation: My rigid-flex design is done so now it is time to get this built and into the product. Reviewing the documentation reveals that there are tables to define the different stackup definitions used in the design. The cross-references for the different zones to areas of the design are all there, I think. The last time a zone definition was missed, we caused a costly mistake.
Continuing to review the design documents, I verify that the bend locations are defined with information about the radius of the bends with a detail about how the final product looks when all bending is complete, ensuring that the folds are made in the correct order. I hope all information is contained in the documentation, and there will be no calls from the fabricator delaying the product. With all these documents and details left open to interpretation, there must be a way to send this data more intelligently.
Enter IPC-2581 Revision C
There is a way to transfer this data digitally, reducing the need for various forms of drawing details in a document. The new IPC-2581 Revision C format eliminates the need to manually—and painstakingly—create these details in a fabrication drawing. It uses the design data to explicitly define the multiple aspects of a rigid-flex design. How? Let's look at how some of the details are sent digitally.
First, let's look at stackup and general board structure. In the design tool, the different stackup details are created, with one or more rigid stackup definitions (8-layer vs. 4-layer, etc.) as well as several flex stackup structures (1 or 2 copper layers, etc.). In my design database a boundary is defined and the stackup data is assigned to those boundaries. This data is then placed into the IPC-2581C format containing the links of each stackup to each boundary association. These are known in IPC-2581 terms as stackup groups assigned to stackup zones. A by-product of these connections is the ability to define the outline profile for each copper and dielectric layer, a key tool for the fabricator.
To read this entire article, which appeared in the March 2021 issue of Design007 Magazine, click here.
---
Suggested Items
09/28/2023 | Anaya Vardya, American Standard Circuits
There has always been pressure to reduce line and space as we have seen the bleeding edge technology go from 8 mils to 5 mils and then to 3 mils. The difference between "then" and "now" is that the prior advancements, for the most part, used the same processes, chemistry and equipment going from 8 mils to 3 mils. But going from 3 mil to sub 1 mil trace and space is a quantum leap in printed circuit board (PCB) technology that requires a whole new set of processes and materials.
09/28/2023 | Michael Carano -- Column: Trouble in Your Tank
In a previous column, the critical process of desmear and its necessity to ensure a clean copper surface connection was presented. Now, my discussion will focus on obtaining a void-free and tightly adherent copper plating deposit on these surfaces. After the desmear process, the task is to insure a continuous, conductive, and void-free deposit on the via walls and capture pad. Today, there are several processes that can be utilized to render vias conductive.
09/20/2023 | I-Connect007 Editorial Team
Panasonic's Darren Hitchcock spoke with the I-Connect007 Editorial Team on the complexities of moving toward ultra HDI manufacturing. As we learn in this conversation, the number of shifting constraints relative to traditional PCB fabrication is quite large and can sometimes conflict with each other.
09/14/2023 | MKS' Atotech
MKS' Atotech, a leading surface finishing brand of MKS Instruments, will participate in the upcoming IPCA Expo at Bangalore International Exhibition Centre (BIEC) and showcase its latest PCB manufacturing solutions from September 13 – 15.
09/14/2023 | Vern Solberg -- Column: Designer's Notebook
Flexible circuit applications can be as basic as furnishing electrical interconnect between two conventional circuit board assemblies, or to prove a platform for placing and interconnecting electronic components. During the planning and pre-design phase of the flexible circuit, there will be several material and process related questions that need to be addressed. Most flexible circuit fabricators welcome the opportunity to discuss their customers' flexible circuit objectives prior to beginning the actual design process.