All Flex Discusses Merger and New Medical Applications
November 19, 2021 | Nolan Johnson, I-Connect007
Estimated reading time: 4 minutes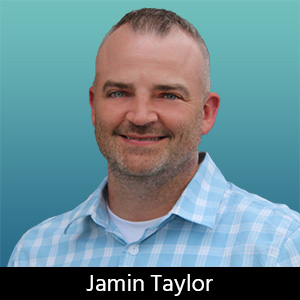 I recently spoke with Jamin Taylor, vice president of sales and marketing at All Flex Flexible Circuits in Minnesota. We discussed the company's recent merger with Printed Circuits Inc., and some creative new flex applications, including flexible heaters and catheters for the medical field.
Nolan Johnson: There's been some news recently for All Flex. Why don't we start with the announcement of the merger?
Jamin Taylor: About nine months ago, our parent company purchased Printed Circuits Inc. out of Bloomington, Minnesota with the plans of merging the two companies. We're in the planning process right now with PCI to create a single entity and look at rebranding. The two companies have really expanded our technologies, with All Flex and our flexible circuits, and PCI and their rigid flex capability. Now we can expand our product offering to our customer base in the U.S.
Johnson: Were there any pleasant surprises in capabilities now that you've got the two companies together?
Taylor: It's always interesting to see different technologies amongst different companies. We're working on a few new applications and products, like being able to do some fine lines and flex materials, but with large format, a longer format than usual. Some of their capabilities with lasering and fine features really help with our long flex capability; when we merge the two, we see a new market being created for that technology.
Johnson: I understand you're now developing fine-line catheters. Tell me about that.
Taylor: Fine line means small features, 2-mil lines and spaces; that's not new to the industry, but being able to do it in five-, six-, and seven-foot lengths is new. This is for catheter applications in the medical space. We trademarked Fine-Line Maxi Flex and CatheterFlex. The Medtronics and Boston Scientifics of the world that are doing heart-mapping, heart ablation for AFib, for example, will now be able to do it less invasively by going through the femoral artery up into the heart.
To map or to ablate, you need electronics; using traditional wires was okay, but they're running out of space. You can't make this as large as possible. The flexible circuit allows us to get 64 or 128 channels down the length of this catheter in a much smaller, much more flexible format than traditional wires. It's really enabling the capability of mapping and providing more resolution for mapping of the heart. We're seeing a pretty significant interest amongst the big players in this type of technology.
Johnson: Has there been other creative development ongoing in your R&D development team?
Taylor: Yes, we're also looking at flexible heaters. Traditional flex circuits are made with copper low resistance, right? We're transferring signals, or maybe some high current carrying features. There's also the ability to use a resistive foil and create a heating element. The thin film of the traditional polyimides allows for extremely fast heat transfer; with COVID, and in some of the testing that's been done, there's a huge demand for heating elements in biomedical, bacterial, or viral testing. The flu, colds, and coronaviruses can all be tested in a lab and that lab has to heat up the tissue sample or the DNA sample to a specific temperature and then get a positive or a negative.
The flexible heater technology is not something new. There just haven't been many players in that market. It has been beneficial to be able to do some fine line features, some long features, as well as etch resist to foils. We really looked at that market and think we can expand upon it. We can bring some of the rigid flex capabilities that PCI has, couple that together, and really broaden our market for flexible heating.
Johnson: I'm sensing that with this merger, you're finding some creative ways to diversify.
Taylor: Absolutely. PCI has been a high-tech company. They've focused on military applications, complexity, multiple layer counts. So, they've developed a lot of good technologies for microvias, blind vias, and fill vias, and we've brought our flex knowledge with medical applications specifically. We're able to bring a lot of medical customers into that rigid-flex territory. And then they're able to bring a lot of the military and aerospace customers into the flex, and we also do full assembly in-house. That's something that All Flex brings to the table, being able to populate these boards, and with rigid flex, it's like a motherboard combined with an interconnect, right? There are always components being populated and PCI didn't have that capability. Now we can do more value-add as a combined company and maybe in the future, box-build is something we could continue to look at.
Johnson: Jamin, thank you for the update.
Taylor: I appreciate it. Thank you very much.
This conversation originally appeared in the November 2021 issue of Design007 Magazine.
---
Suggested Items
09/28/2023 | Anaya Vardya, American Standard Circuits
There has always been pressure to reduce line and space as we have seen the bleeding edge technology go from 8 mils to 5 mils and then to 3 mils. The difference between "then" and "now" is that the prior advancements, for the most part, used the same processes, chemistry and equipment going from 8 mils to 3 mils. But going from 3 mil to sub 1 mil trace and space is a quantum leap in printed circuit board (PCB) technology that requires a whole new set of processes and materials.
09/28/2023 | Michael Carano -- Column: Trouble in Your Tank
In a previous column, the critical process of desmear and its necessity to ensure a clean copper surface connection was presented. Now, my discussion will focus on obtaining a void-free and tightly adherent copper plating deposit on these surfaces. After the desmear process, the task is to insure a continuous, conductive, and void-free deposit on the via walls and capture pad. Today, there are several processes that can be utilized to render vias conductive.
09/20/2023 | I-Connect007 Editorial Team
Panasonic's Darren Hitchcock spoke with the I-Connect007 Editorial Team on the complexities of moving toward ultra HDI manufacturing. As we learn in this conversation, the number of shifting constraints relative to traditional PCB fabrication is quite large and can sometimes conflict with each other.
09/14/2023 | MKS' Atotech
MKS' Atotech, a leading surface finishing brand of MKS Instruments, will participate in the upcoming IPCA Expo at Bangalore International Exhibition Centre (BIEC) and showcase its latest PCB manufacturing solutions from September 13 – 15.
09/14/2023 | Vern Solberg -- Column: Designer's Notebook
Flexible circuit applications can be as basic as furnishing electrical interconnect between two conventional circuit board assemblies, or to prove a platform for placing and interconnecting electronic components. During the planning and pre-design phase of the flexible circuit, there will be several material and process related questions that need to be addressed. Most flexible circuit fabricators welcome the opportunity to discuss their customers' flexible circuit objectives prior to beginning the actual design process.