Happy Thanksgiving From the I-Connect007 Team
November 25, 2021 | I-Connect007
Estimated reading time: Less than a minute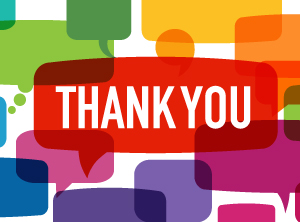 In the United States, the Thanksgiving holiday is a celebration of gratitude and appreciation for the harvest and for the people close to us. Thankfulness, however, transcends just one day of official observance.
The fourth Thursday of November is when the U.S. officially celebrates Thanksgiving Day and as we take time to observe this holiday, the I-Connect007 team wishes to offer our thanks to you, our global readers and contributors: designers, fabricators, engineers, assemblers, quality and process control gurus, chemists, physicists, supervisors, managers, entrepreneurs, business owners, standards writers, industry experts, and more. You breathe life into the vital, thriving, world-changing electronics industry. You are the real story.
Continue to stay safe and healthy as we conclude 2021, and venture back out into the offices, factories, conferences, and trade shows that make this, our industry, run. It will be nice to see each other in person once again.
Best holiday wishes from the entire team at I-Connect007.
---
Suggested Items
10/02/2023 | Gen3
Gen3, Global leader in SIR, CAF, Solderability, Ionic Contamination & process optimisation equipment, is pleased to announce the appointment of John Barraclough as the Head of Business Development.
10/02/2023 | KYZEN'
KYZEN, the global leader in innovative environmentally friendly cleaning chemistries, announced that Debbie Carboni, Global Product Line Manager - Electronics, will present as part of the Electric Vehicle (EV) panel during the IPC High Reliability Forum.
10/02/2023 | Mycronic AB
Mycronic AB has received the first order for upgrades of already installed display mask writers from gas laser to solid state laser from SK Electronics in Japan.
09/29/2023 | Dixon
Dixon wholly owned subsidiary- Padget Electronics Private Limited enters into an Agreement with Xiaomi to carry out manufacturing of smart phones and other related products for Xiaomi.
09/29/2023 | USPAE
In a major initiative to innovate how the Department of Defense (DoD) spurs commercial technology development, the U.S. Partnership for Assured Electronics (USPAE) and DoD launched a Defense Business Accelerator (DBX) to open doors for industrial base growth and stimulate private investment.