I-Connect007 Editor's Choice: Five Must-Reads for the Week
November 26, 2021 | Nolan Johnson, I-Connect007
Estimated reading time: 1 minute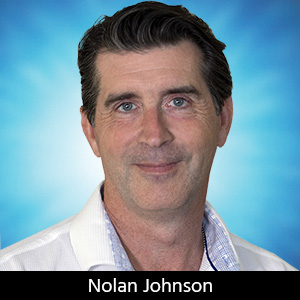 If you're in the United States like I am, and if you celebrated with a traditional Thanksgiving dinner, like my family did, then you just might have fallen asleep sitting up in a chair (or in my case, stretched out on the couch) and missed some of the highlights in the news this week. Never fear, I woke up early to bring the top five news items you should know for this week. 
We have industry bookings and sales news from IPC, some news from the flex sector, an explanation of induction lamination from Happy Holden, and two different takes on "sustainability." 
North American PCB Industry Sales Up 6% in October 
Published November 24 
"PCB orders fell slightly in October but remain well above 2020 levels and are 2.3 percent higher than 2019 levels," said Shawn DuBravac, IPC's chief economist.  Check out the rest of the numbers here. 
All Flex Discusses Merger and New Medical Applications 
Published November 19 
Jamin Taylor sat down with I-Connect007 at a recent technical conference to discuss the All Flex/Printed Circuits merger, as well as some new creative flex applications. 
Happy's Tech Talk #2: Induction Lamination 
Published November 23     
If you thought the lamination process could never change, then think again. In Happy Holden's second installment of the Tech Talk series, Happy details the induction lamination process. Read on to learn all about this new technology. 
Foxconn Shared the Best Practices of Green Chemistry 
Published November 22 
With the business formula "Sustainability=EPS+ESG," Foxconn begins to implement the U.N.'s SDGs (sustainable development goals), with an end goal of "responsible production." Read more about how Foxconn is prioritizing sustainability. 
Happy 99th Birthday to Harvey Miller! 
Published November 23
Still active in the industry at 99 years old, the I-Connect007 staff is looking forward to the possibility that we'll see Harvey in San Diego come January. Click through to find our 2016 interiew with Harvey, titled "What a Long, Strange Trip it's Been—and It's a Long Way from Being Over."
---
Suggested Items
10/02/2023 | SEMI
Industry visionaries and experts will gather November 6-8 at the MEMS & Sensors Executive Congress (MSEC 2023) at the WIGWAM Resort in Phoenix, Arizona for insights into the latest trends and innovations in sensorization.
10/02/2023 | Gen3
Gen3, Global leader in SIR, CAF, Solderability, Ionic Contamination & process optimisation equipment, is pleased to announce the appointment of John Barraclough as the Head of Business Development.
10/02/2023 | KYZEN'
KYZEN, the global leader in innovative environmentally friendly cleaning chemistries, announced that Debbie Carboni, Global Product Line Manager - Electronics, will present as part of the Electric Vehicle (EV) panel during the IPC High Reliability Forum.
10/02/2023 | ACN Newswire
This joint effort is expected to strengthen the supply of NANOWEB® films and accelerate the growth of the transparent conductive film industry, offering new applications for the automotive and consumer electronics sectors, such as transparent film antennas, transparent film heaters, and transparent film electromagnetic shielding.
09/29/2023 | USPAE
In a major initiative to innovate how the Department of Defense (DoD) spurs commercial technology development, the U.S. Partnership for Assured Electronics (USPAE) and DoD launched a Defense Business Accelerator (DBX) to open doors for industrial base growth and stimulate private investment.