I-Connect007 Editor's Choice: Five Must-Reads for the Week
March 25, 2022 | Andy Shaughnessy, Design007 Magazine
Estimated reading time: 2 minutes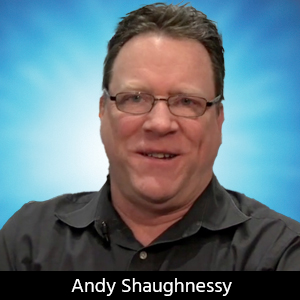 It's been a crazy week, with lots of bad news coming out of Ukraine. (I'm a news junkie by trade, but I confess that some days I just unplug from the news completely to avoid overdosing on negativity.) And, as you might have guessed, this is all having ill effects on our electronics supply chain, which is already stretched thin. This is reflected in our IPC news item that shows an uptick in PCB sales in February, but a drop in bookings YOY, in part due to the trouble in Eastern Europe.
But there's positive news in this week's top reads. We have a NextFlex article about an innovative flexible technology called flexible hybrid electronics (FHE) and a great interview by Dan Beaulieu. We also have a column by Travis Kelly, who discusses PCBAA's efforts to lobby for American manufacturing in Washington. And last but not least, let's welcome our two newest columnists, Paige Fiet and Hannah Nelson, who discuss their excitement about entering this industry.
The New Chapter: Our Introduction to the Electronics Industry
Published March 23
Please welcome our two newest columnists, Paige Fiet and Hannah Nelson, who are sharing a column in SMT007. Hannah is the student liaison for IPC's board of directors, and Paige recently served in that same capacity. It's great to see young people like them coming into our industry, and you can sense their excitement as they discuss their love of engineering. If we can draw more young people like these, the future of our industry will be very bright.
IPC News: North American PCB Industry Sales Up 12.8% in February
Published March 25
Mixed messages have become a way of life, haven't they? February PCB shipments were up 12.8% year-on-year, but bookings were down 12.6% YOY, and 5.9% from January. You're probably getting tired of hearing it, and we're definitely sick of repeating it ad nauseum, but the supply chain is still in the middle of a conniption fit, as my grandmother used to say. And the invasion of Ukraine isn't helping matters. 
Flexible Hybrid Electronics Design: Reducing Time to Market
Published March 23
Substrates continue to evolve at a rapid pace, and this NextFlex article shines a light on a new twist in the flex world: flexible hybrid electronics, or FHE. As Sean Nachnani, explains, it's not the manufacturers driving FHE development—it's the OEMs and the requirements of the applications. This is a new technology to watch.
American Made Advocacy: What Happens in Washington Happens to Us All
Published March 22
Manufacturers around the world tend to have at least a modicum of support from their respective governments. But the federal government in the U.S. has often been more of a hindrance than a helping hand for PCB manufacturers—until now. Washington is beginning to see the light, and, as PCBAA's Travis Kelly writes, we need to constantly lobby our leaders in D.C. about the importance of our industry. Travis points out, "[W]e cannot allow our day-to-day focus on operations to distract us from what is happening in Washington and what it means to the microelectronics ecosystem."
An Inside Look at an Indian PCB Manufacturer
Published March 24
Columnist Dan Beaulieu brings us great interviews with PCB manufacturing owners and managers from around the world. This week, we published his chat with Abhay Doshi, managing director of Fine-Line Circuits Ltd. in India. Abhay explains how he helped found the company after receiving his MBA from Berkeley and working in San Jose. It's an interesting read.
---
Suggested Items
09/29/2023 | Dixon
Dixon wholly owned subsidiary- Padget Electronics Private Limited enters into an Agreement with Xiaomi to carry out manufacturing of smart phones and other related products for Xiaomi.
09/29/2023 | USPAE
In a major initiative to innovate how the Department of Defense (DoD) spurs commercial technology development, the U.S. Partnership for Assured Electronics (USPAE) and DoD launched a Defense Business Accelerator (DBX) to open doors for industrial base growth and stimulate private investment.
09/28/2023 | KYZEN'
KYZEN, the global leader in innovative environmentally friendly cleaning chemistries, is proud to announce that it is sponsoring the Women's Leadership Program Connection Reception to be held at SMTA International.
09/28/2023 | Nolan Johnson, I-Connect007
The practical question around CHIPS Act development and electronics assembly is, "Will this change how we do business?" Indium Corporation's Dr. Andy Mackie sat down with Nolan Johnson to share what he sees as emerging answers to that question from his perspective as an expert in electronics assembly and packaging, and as a participant in standards development through IPC, JEDEC, and SEMI.
09/28/2023 | ZESTRON
ZESTRON is happy to announce that Senior Application Engineer, Ravi Parthasarathy, will be presenting "Revolutionizing PCB Assembly Cleaning: