The Importance of Rigid-Flex PCB Design Guidelines
July 21, 2022 | Cody Stetzel, Cadence Design Systems
Estimated reading time: 2 minutes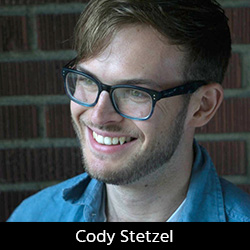 I have the tendency to try to replicate the delicacies I've ordered at restaurants in my own kitchen. One of my latest attempts at creating restaurant-worthy dishes was a Korean pancake that's crispy on the outside but soft on the inside. With my amateur cooking skills, it proved to be an impossible task—I could either make only a hard pancake or one that was total fluff. 
While I'm still struggling to figure out the trick to bringing together the different textures of a Korean pancake, I've had more success in bringing together the hardboard elements and flexible PCB elements of a rigid-flex PCB. Compared to making Korean pancakes, striking the right balance of flexibility and rigidity on a rigid-flex PCB is easy if you abide by rigid-flex PCB design guidelines.  
What Is a Rigid-Flex PCB?
For those who have spent their careers designing conventional PCBs on the FR-4 substrate, a rigid-flex PCB may be unfamiliar territory. As the name implies, a rigid-flex PCB is a PCB that combines both elements of a hardboard and a flexible PCB in a single piece.  
A rigid-flex design is typically made up of two or more rigid areas that are interconnected by a flexible strip. The synergistic property of the rigid and flex elements allow the PCB to be bent or folded in applications.  
Rigid-flex PCBs are getting more attention in recent years, due to the demand for more compact, shock-resistant, and robust electronics. A rigid-flex design eliminates the need for connectors and interconnecting cables. Rigid-flex PCBS are also easier to install, as the entire design is manufactured on a single PCB. 
Material Considerations for Rigid-Flex PCB Design
You'll want to consult your PCB manufacturer before starting a design. Depending on whether the PCB is meant for dynamic bend or stable bend, the choice of copper type, the number of layers, bend radius, and coverlays may differ. 
A dynamic bend rigid-flex PCB is installed in an environment where it will constantly be subjected to bending. Therefore, it is recommended to use no more than two layers and ensure that the bending radius is at least 100 times the material thickness.  
Meanwhile, it's possible to have up to 10 to 20 layers for a rigid-flex PCB that's meant for stable-bend installations. It is not subjected to repeated bending force and that means a smaller bending radius of about 10 times its material thickness is also possible.  
To read this article, which appeared in the July 2022 issue of Design007 Magazine, click here.
---
Suggested Items
09/28/2023 | Anaya Vardya, American Standard Circuits
There has always been pressure to reduce line and space as we have seen the bleeding edge technology go from 8 mils to 5 mils and then to 3 mils. The difference between "then" and "now" is that the prior advancements, for the most part, used the same processes, chemistry and equipment going from 8 mils to 3 mils. But going from 3 mil to sub 1 mil trace and space is a quantum leap in printed circuit board (PCB) technology that requires a whole new set of processes and materials.
09/28/2023 | Michael Carano -- Column: Trouble in Your Tank
In a previous column, the critical process of desmear and its necessity to ensure a clean copper surface connection was presented. Now, my discussion will focus on obtaining a void-free and tightly adherent copper plating deposit on these surfaces. After the desmear process, the task is to insure a continuous, conductive, and void-free deposit on the via walls and capture pad. Today, there are several processes that can be utilized to render vias conductive.
09/20/2023 | I-Connect007 Editorial Team
Panasonic's Darren Hitchcock spoke with the I-Connect007 Editorial Team on the complexities of moving toward ultra HDI manufacturing. As we learn in this conversation, the number of shifting constraints relative to traditional PCB fabrication is quite large and can sometimes conflict with each other.
09/14/2023 | MKS' Atotech
MKS' Atotech, a leading surface finishing brand of MKS Instruments, will participate in the upcoming IPCA Expo at Bangalore International Exhibition Centre (BIEC) and showcase its latest PCB manufacturing solutions from September 13 – 15.
09/14/2023 | Vern Solberg -- Column: Designer's Notebook
Flexible circuit applications can be as basic as furnishing electrical interconnect between two conventional circuit board assemblies, or to prove a platform for placing and interconnecting electronic components. During the planning and pre-design phase of the flexible circuit, there will be several material and process related questions that need to be addressed. Most flexible circuit fabricators welcome the opportunity to discuss their customers' flexible circuit objectives prior to beginning the actual design process.