Myths vs. Facts: The Printed Electronics Roundtable, Part 1
August 11, 2022 | Andy Shaughnessy, Design007 Magazine
Estimated reading time: 4 minutes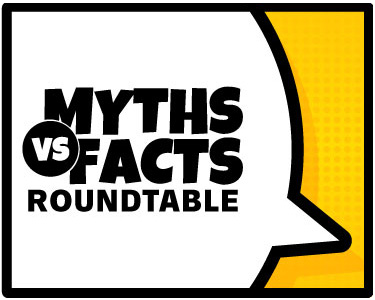 We recently held a roundtable with a team of printed electronic circuit experts from companies that run the gamut: John Lee and Kevin Miller of Insulectro, Mike Wagner of Butler Technologies, Tom Bianchi of Eastprint, and John Voultos of Sheldahl Flexible Technologies.
In this first part of the roundtable, the participants dispel 10 common myths that have been floating around regarding printed electronic circuits (PEC). They also discuss the progress that's been made in PEC development in just the past decade, and what the future may hold for this technology.
Andy Shaughnessy: Welcome to the printed electronics roundtable. How about a quick introduction? John, why don't you go first?
John Lee: I oversee Insulectro marketing and brand strategy for both the PCB side of our business and the printed electronics side.
Mike Wagner: I serve in two roles: chief operations officer and chief innovation officer for Butler Technologies. We're located in western Pennsylvania, near Pittsburgh. We design and manufacture graphic overlays, membrane switches, and other printed electronics, and we have a big focus on flexible wearable technology. 
Tom Bianchi: I'm a vice president and managing partner of Eastprint. We have factories here in North Andover, Massachusetts and Juarez, Mexico, manufacturing human-machine interfaces, keypad assemblies, and various types of printed electronics, whether it be a wearable patch or a screen-printed electrode.
John Voultos: I'm glad to be here, and I think most of the characters on this call know me. I'm the vice president of business development for Sheldahl Flexible Technologies. I've been with the company over five years. Prior to that, I had 29 years with DuPont.
Kevin Miller: I am VP of national sales at Insulectro and have been with them for 28 years. I started off in the PCB part of the business, supporting that industry for probably 20–25 years. About five years ago, I moved into printed electronics to start up that division and I am responsible for sales, but also play a role in operations and other things within printed electronics.
Shaughnessy: So, Chris Hunrath with Insulectro sent me a list of 10 popular myths about printed electronics, so let's address those. The first myth: Printed electronics is only for single-sided, low-end applications. Is there any truth to that?
Bianchi: That's a complete myth. We produce ECG electrodes with printed through-holes on two-sided polyester circuits. I would consider that a critical component.
Wagner: Yes, I can add to that. Butler Technologies will print two-sided circuits for membrane switches, especially in some high-density applications where there's just not enough room with one-sided. So, it's pretty straightforward. We've been doing this for more than 10 years. 
Shaughnessy: The next myth, No. 2, is that printed electronics are only good for flat applications and flat parts.
Wagner: I do remember when inks couldn't stretch, but now that they stretch, you can do in-mold structural electronics, in-mold electronics, where you're actually printing circuits onto, let's say, a polycarbonate sheet and then forming that into a three-dimensional shape and shooting it with plastic resin and graphics on the film as well. So, no, it's not just for flat circuits. Many of the capacitive touch interfaces on appliances and some high-end automobiles are all in-mold structural electronics that are three dimensional in nature. 
Bianchi: It's definitely an addition to the IME type of structures. There's a printing of conductive ink on stretchable TPU (thermoplastic polyurethane) material, which can be formed around curves or the body for different applications as well. 
Miller: Yes. We sell to a wide variety of manufacturers, and there is nothing that's flat about printed electronics, except for the screening process. Companies use a rotary process as well in high volume applications. The end product usually requires flexibility and it's really more of a flexible circuit. In the PCB market, we have rigid boards, flex boards, and rigid-flex boards. But I think in PE, it's strictly flexible boards because it's usually on a thinner dielectric—five mils and below.
Bianchi: There was a time once when you wanted printed electronics in membrane switch applications to be flat. But with the developments by the ink manufacturers to make this stretchable and formable, that's changed.
Wagner: Wearables are our growth area. Right now, it's biometric sensors as well as printed heaters that are meant to stretch. Wearables are a huge area. You can create garments, for example, that have sensing, heating, and hopefully some other technologies in development. You can have a one-stop shop health-monitoring garment.
Shaughnessy: This has a broad reach because everyone wears clothes. People who don't know much about PCBs have thoughts on wearables.
Wagner: The nice thing about printed electronics is that it's primarily an additive process, as opposed to subtractive process, and we can do it in our shop.
To read this entire conversation, which appeared in the August 2022 issue of Design007 Magazine, click here.
To Part 2 of this conversation, which appeared in the September 2022 issue of Design007 Magazine, click here.
---
Suggested Items
10/02/2023 | Gen3
Gen3, Global leader in SIR, CAF, Solderability, Ionic Contamination & process optimisation equipment, is pleased to announce the appointment of John Barraclough as the Head of Business Development.
10/02/2023 | KYZEN'
KYZEN, the global leader in innovative environmentally friendly cleaning chemistries, announced that Debbie Carboni, Global Product Line Manager - Electronics, will present as part of the Electric Vehicle (EV) panel during the IPC High Reliability Forum.
10/02/2023 | Mycronic AB
Mycronic AB has received the first order for upgrades of already installed display mask writers from gas laser to solid state laser from SK Electronics in Japan.
09/29/2023 | Dixon
Dixon wholly owned subsidiary- Padget Electronics Private Limited enters into an Agreement with Xiaomi to carry out manufacturing of smart phones and other related products for Xiaomi.
09/29/2023 | USPAE
In a major initiative to innovate how the Department of Defense (DoD) spurs commercial technology development, the U.S. Partnership for Assured Electronics (USPAE) and DoD launched a Defense Business Accelerator (DBX) to open doors for industrial base growth and stimulate private investment.