The Chip Shortage Leads to Innovation
October 3, 2022 | Malcolm Thompson, NextFlex
Estimated reading time: 2 minutes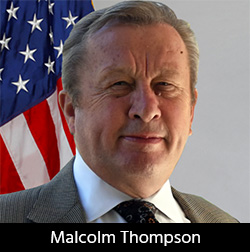 The chip shortage is by no means over, with estimates expecting it will last into 2023. Some could see it taking even longer, such as Intel CEO Pat Gelsinger, who expects it to see shortages into 2024 due to those now impacting electronics production equipment. But if there's any bright spot to be had, it's that a crisis often leads to long-term solutions. In this case, it's the increase in government funding for semiconductor production in the United States. Once the CHIPS Act proceeds, we can significantly accelerate building semiconductor fabs in the United States and work toward preventing future chip shortages that would put us back into our current situation.
In Every Challenge, There Is Opportunity
The impact of the chip shortage on automotive production and consumer electronics has highlighted the importance that electronics now play in our lives, from lawmakers to everyday consumers. The ongoing disruptions to chip supply and production have rippled through broad parts of medical, industrial, defense, and aerospace. Everstream data now says the average lead time for advanced chips is 52 weeks. This is a problem that affects us all. Thankfully, because of this broad impact, lawmakers and industry members have recognized that the chip shortage goes beyond just silicon foundries.
To solve the overall problem, investment in wafer foundries must be accompanied by funding for advanced packaging of the chips that will come from the new foundries being supported by the CHIPS Act. Without that additional capability, many of these new chips will be sent overseas for packaging, which would defeat the bill's purpose of boosting domestic chip production overall. Thankfully, this is communicated in the CHIPS Act, and is getting more focus from players across the electronics industry.
While there is concern that the big players in advanced packaging will suck up all the funding, there's hope that additional complementary and novel approaches such as additive manufacturing will also see meaningful investment. Even a small portion of the overall budget planned for advanced packaging can go a long way in the hands of nimble, innovative companies that, when working together, can raise the bar for everyone in the electronics industry.
We Must Innovate Now, Or We'll Be Here Again
Collectively, we need to get serious about forming teams, writing proposals, and expanding the electronics space to encompass emerging technologies like additive electronics and flexible hybrid electronics (FHE), because we know other countries are pursuing new ways to create new classes of electronics, and have already made significant headway. Today there is limited semiconductor packaging in the U.S., with early funding intended to go into heterogenous integration methodologies at large companies. The inclusion of investment in additive electronic interconnect packaging would be complementary and could have an impact on a broad set of businesses in the supply chain.
To read this entire article, which appeared in the September 2022 issue of PCB007 Magazine, click here.
---
Suggested Items
10/02/2023 | Gen3
Gen3, Global leader in SIR, CAF, Solderability, Ionic Contamination & process optimisation equipment, is pleased to announce the appointment of John Barraclough as the Head of Business Development.
10/02/2023 | KYZEN'
KYZEN, the global leader in innovative environmentally friendly cleaning chemistries, announced that Debbie Carboni, Global Product Line Manager - Electronics, will present as part of the Electric Vehicle (EV) panel during the IPC High Reliability Forum.
10/02/2023 | Mycronic AB
Mycronic AB has received the first order for upgrades of already installed display mask writers from gas laser to solid state laser from SK Electronics in Japan.
09/29/2023 | Dixon
Dixon wholly owned subsidiary- Padget Electronics Private Limited enters into an Agreement with Xiaomi to carry out manufacturing of smart phones and other related products for Xiaomi.
09/29/2023 | USPAE
In a major initiative to innovate how the Department of Defense (DoD) spurs commercial technology development, the U.S. Partnership for Assured Electronics (USPAE) and DoD launched a Defense Business Accelerator (DBX) to open doors for industrial base growth and stimulate private investment.