Books

Featured Books

pcb007 Magazine

Latest Issues

Current Issue

Finding Ultra

New demands on PCB fabrication, namely advanced packaging, ultra high density interconnect (UHDI), and new specialty materials, are converging, changing the landscape of our business. Is it time to start paying close attention to this convergence?

Developing a Strategy

A solid strategy is a critical part of success. This month, we asked some of the top industry leaders and business strategy "gurus" to share their thoughts on developing strategies.

Winning With TQM

In this issue, we explore how TQM has entered the DNA of continuous improvement disciplines, and the role leadership transformation plays in this. If you've ever competed against a TQM company, you understand their winning advantage.

Columns

Latest Columns

||| MENU
IPC Issues New Report, The Evolution of Factories on the Future: What You Need to Know
December 13, 2022 | IPC
Estimated reading time: 1 minute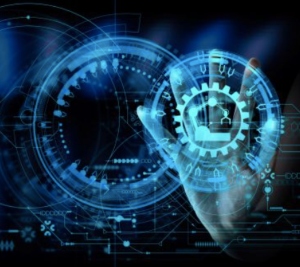 IPC recently convened a roundtable of electronics executives to discuss trends driving the industry's migration to the factory of the future. The executives came to a shared conclusion that the transition to the factory of the future features many challenges and pitfalls but making the transition will be increasingly critical to any company seeking to compete in the global economy. A summary of the discussion is now available: "The Evolution of Factories of the Future: What You Need to Know."
In reaching their conclusion, the roundtable participants discussed common barriers in adopting smart manufacturing technologies and skill disparities in the electronics manufacturing workforce. They also shared practices they believed to be important as companies work to increase digitization and enhance manufacturing operations. Among other topics, company leaders talked about creating a workplace culture that embraces change and innovation.
"Executives agreed that despite the challenges in transitioning to the factory of the future, they have recognized the value in doing so and are now looking to integrate solutions that will deliver measurable benefits to their company," said Matt Kelly, IPC chief technologist.
To view report, visit www.ipc.org/F2report. IPC offers additional resources to assist and guide the electronics manufacturing industry through the next industrial revolution. For more information, visit www.ipc.org/solutions/ipc-factory-future or www.ipc.org/advocacy/industry-intelligence.
---
Suggested Items
10/02/2023 | Gen3
Gen3, Global leader in SIR, CAF, Solderability, Ionic Contamination & process optimisation equipment, is pleased to announce the appointment of John Barraclough as the Head of Business Development.
10/02/2023 | KYZEN'
KYZEN, the global leader in innovative environmentally friendly cleaning chemistries, announced that Debbie Carboni, Global Product Line Manager - Electronics, will present as part of the Electric Vehicle (EV) panel during the IPC High Reliability Forum.
10/02/2023 | Mycronic AB
Mycronic AB has received the first order for upgrades of already installed display mask writers from gas laser to solid state laser from SK Electronics in Japan.
09/29/2023 | Dixon
Dixon wholly owned subsidiary- Padget Electronics Private Limited enters into an Agreement with Xiaomi to carry out manufacturing of smart phones and other related products for Xiaomi.
09/29/2023 | USPAE
In a major initiative to innovate how the Department of Defense (DoD) spurs commercial technology development, the U.S. Partnership for Assured Electronics (USPAE) and DoD launched a Defense Business Accelerator (DBX) to open doors for industrial base growth and stimulate private investment.