Compeq 2022 Sales Up 21%
January 9, 2023 | Compeq
Estimated reading time: Less than a minute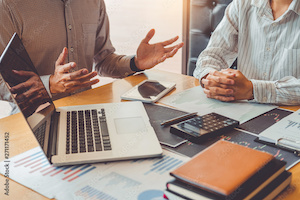 Taiwan-based Compeq Manufacturing Co. Ltd, a manufacturer of HDI, rigid-flex PCBs, and flex PCBs, has reported unaudited sales of NT$5.9 billion ($193.4 million at $1:NT$30.51) for December 2022, down by 17% from the previous month and by 14.57% from December of 2021.
Fourth quarter sales reached NT$20.8 billion ($683.17 million), up by 5.6% compared with the same period last year. Total sales for 2022 reached NT$76.4 billion ($2.5 billion), up by 21% year-on-year (YoY).
---
Suggested Items
10/02/2023 | exceet Group AG,
On 19 January 2023 exceet Group SCA and APEXGroup, a leading developer and operator of "green" hydrogen electrolysis plants for the decarbonization of industry, infrastructure, and mobility, concluded a business combination agreement.
09/28/2023 | ICAPE Group
ICAPE Group, a global technology distributor of printed circuit boards (PCB), announced its half-year results for the first half of 2023, ended on June 30, 2023, and approved by the Board of Directors on September 26, 2023.
09/28/2023 | TrendForce
TrendForce projects that shipments of smartphone display panels (smartphone panels) will reach approximately 1.85 billion pieces in 2023, reflecting a YoY increase of 8.7%.
09/22/2023 | Zhen Ding
Zhen Ding Technology Holding Ltd, a Taiwan-based company engaged in the design, development, and manufacturing of printed circuit board (PCBs) including rigid PCBs, flex PCBs, HDIs, substrate-like PCBs (SLP), and rigid-flex PCBs, has posted sales of NT$13.78 billion ($429.15 million at $1:NT$32.12) for August 2023, up by 33.7% from the previous month. Year-on-year, the company's August revenue was down by just 16.65%. 
09/22/2023 | Boeing
Boeing has announced a $10 million investment in the George W. Bush Presidential Center to support its museum and Veterans and Military Families programs.