Books

Featured Books

pcb007 Magazine

Latest Issues

Current Issue

Finding Ultra

New demands on PCB fabrication, namely advanced packaging, ultra high density interconnect (UHDI), and new specialty materials, are converging, changing the landscape of our business. Is it time to start paying close attention to this convergence?

Developing a Strategy

A solid strategy is a critical part of success. This month, we asked some of the top industry leaders and business strategy "gurus" to share their thoughts on developing strategies.

Winning With TQM

In this issue, we explore how TQM has entered the DNA of continuous improvement disciplines, and the role leadership transformation plays in this. If you've ever competed against a TQM company, you understand their winning advantage.

Columns

Latest Columns

||| MENU
Trackwise Announces Board Changes
January 9, 2023 | Trackwise
Estimated reading time: 1 minute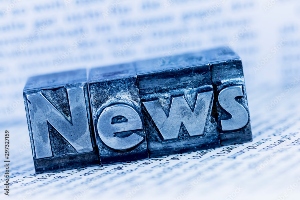 The Board of Trackwise Designs plc, a leading manufacturer of specialist products using printed circuit technology, is pleased to confirm, following the General Meeting to approve the Fundraising, held on Friday 6 January 2023, the appointment of Andrew Lapping and Chris Pennison to the Board of the Company, as Non-Executive Chairman and Non-Executive Director respectively, with effect from 8:00 a.m. on 9 January 2023. 
As announced on 14 December 2022, and included in the Circular to Shareholders dated 15 December 2022, in order to maintain Board numbers and also to control the cost base, Susan McErlain and Ian Griffiths will step down from the Board at the same time. Charles Cattaneo intends to step down from the Board at the end of January 2023. Given the forthcoming departure of Charles Cattaneo, the Company is commencing a recruitment process for an additional new non-executive director.
Andrew Lapping, incoming Chairman of Trackwise, commented: "Today marks a fresh start for the Group after a very tough recent period. I am delighted to take on the challenge of helping to lead Trackwise with my former Hyperdrive CEO Chris Pennison as we join the Trackwise Board. We bring industry experience to the Group with a track record of transitioning smart technology into a commercially viable and successful product. Prior to our participation in the Fundraising, Chris and I undertook significant referencing of the sales pipeline and the core technology. As a result, we believe there is significant potential for Trackwise and its IHT technology in the EV market. Whilst I recognise that the Fundraising has been difficult for existing shareholders, I would urge all to get behind us as we look to exploit the Company's world-class IP and production facilities. I want to close by reassuring all stakeholders that Trackwise has enormous potential but to realise its true value, we have to think and act smart in a very dynamic and rapidly expanding market."
---
Suggested Items
10/02/2023 | SEMI
Industry visionaries and experts will gather November 6-8 at the MEMS & Sensors Executive Congress (MSEC 2023) at the WIGWAM Resort in Phoenix, Arizona for insights into the latest trends and innovations in sensorization.
10/02/2023 | Indium Corporation
Indium Corporation Regional Product Manager Wisdom Qu will present at the iNEMI Workshop on Automotive Electronics on October 13, in Shenzhen, China.
10/02/2023 | ACN Newswire
This joint effort is expected to strengthen the supply of NANOWEB® films and accelerate the growth of the transparent conductive film industry, offering new applications for the automotive and consumer electronics sectors, such as transparent film antennas, transparent film heaters, and transparent film electromagnetic shielding.
09/29/2023 | Intel
Intel celebrated the arrival of its Intel 4 technology, which uses extreme ultraviolet (EUV) technology, and the first use of EUV in high-volume manufacturing (HVM) in Europe.
09/28/2023 | Anaya Vardya, American Standard Circuits
There has always been pressure to reduce line and space as we have seen the bleeding edge technology go from 8 mils to 5 mils and then to 3 mils. The difference between "then" and "now" is that the prior advancements, for the most part, used the same processes, chemistry and equipment going from 8 mils to 3 mils. But going from 3 mil to sub 1 mil trace and space is a quantum leap in printed circuit board (PCB) technology that requires a whole new set of processes and materials.