Books

Featured Books

pcb007 Magazine

Latest Issues

Current Issue

Finding Ultra

New demands on PCB fabrication, namely advanced packaging, ultra high density interconnect (UHDI), and new specialty materials, are converging, changing the landscape of our business. Is it time to start paying close attention to this convergence?

Developing a Strategy

A solid strategy is a critical part of success. This month, we asked some of the top industry leaders and business strategy "gurus" to share their thoughts on developing strategies.

Winning With TQM

In this issue, we explore how TQM has entered the DNA of continuous improvement disciplines, and the role leadership transformation plays in this. If you've ever competed against a TQM company, you understand their winning advantage.

Columns

Latest Columns

||| MENU
Isola's Halogen-Free Materials Highlight PCB Production at IPC APEX EXPO 2023
January 13, 2023 | Isola Group
Estimated reading time: 2 minutes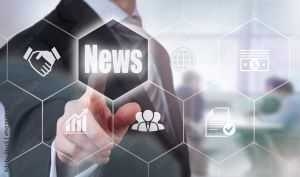 Isola Group, one of the world's leading developers and suppliers of copper-clad laminates and prepreg materials for printed circuit boards (PCBs), will be inviting visitors to the 2023 IPC APEX EXPO to learn more about its low-loss circuit materials. Isola's material experts will offer guidance on its latest halogen-free TerraGreen® 400G series of circuit materials for halogen-free PCBs. The 2023 APEX EXPO Conference & Exhibition is scheduled for January 24-26, 2023 in the San Diego Convention Center (San Diego, CA) with additional 2023 APEX EXPO meetings set for January 21-26, 2023 in the same locale.
Visitors to Booth 127 of the 2023 IPC APEX EXPO can learn more about designing and manufacturing high-frequency RF/microwave and high-speed digital circuits in excess of 100 Gb/s using environmentally sound, halogen-free TerraGreen® series of circuit material solutions, including TerraGreen® 400G, TerraGreen® 400GE, and TerraGreen® 400G2 circuit materials. The circuit materials represent low-loss advancements of the company's popular TerraGreen® and high-frequency TerraGreen® (RF/MW) halogen-free materials.
All are RoHS-compliant for use with lead-free circuit manufacturing processes and compatible with FR-4 circuit material manufacturing processes for creation of cost-effective, hybrid, multilayer circuits. The three new materials are characterized by glass transition temperature (Tg) of +200°C and decomposition temperature (Td) of +380°C.
Sean Mirshafiei, Isola Group's Chief Sales and Marketing Officer, notes: "We are very excited to offer the PCB industry our three new products that were created with a unique halogen-free resin system that has outstanding CAF and bond line resistance." He added: "TerraGreen® 400G2 is our most advanced High Speed Digital product. We use ultra smooth copper foil and ultra low Dk glass fabric that are combined with this novel resin system for optimal performance for the next generation of high-end network and communication systems."
The three halogen-free circuit materials feature permittivity (Dk) that is stable with temperature from -55 to +125°C and across wide frequency ranges with extremely low loss tangents (Df), enabling designers to produce halogen-free circuits with materials with even less loss than the company's highly regarded Tachyon® 100G circuit materials (see figure) at 28 GHz.
For example, TerraGreen® 400G exhibits typical Dk of 3.1 at 5, 10, and 20 GHz with typical loss tangent of 0.0018 at the same three evaluation frequencies. TerraGreen® 400GE halogen-free circuit laminates offer higher Dk of 3.4 at 10 and 20 GHz with slightly greater loss, with typical Df of 0.0026 at 10 and 20 GHz. The lowest-loss material of the halogen-free trio, TerraGreen® 400G2, features typical Dk of 3.1 at 5, 10, and 20 GHz with typical Df of 0.0015 at the same three evaluation frequencies.
The halogen-free laminates are available in standard thicknesses of 2 to 18 mil (0.05 to 0.46 mm) with ultra-smooth HVLP and HVLP3 copper foils and choice of 1/3, ½, 1 oz. copper weights (12, 18, and 35 ?m). The laminates feature low moisture absorption and support manufacturing processes with multiple lamination cycles while meeting 94 V-0 requirements. The RoHS-compliant circuit materials are ideal for 5G infrastructure, high-speed data centers, and wired and wireless communications equipment. 
---
Suggested Items
09/28/2023 | Anaya Vardya, American Standard Circuits
There has always been pressure to reduce line and space as we have seen the bleeding edge technology go from 8 mils to 5 mils and then to 3 mils. The difference between "then" and "now" is that the prior advancements, for the most part, used the same processes, chemistry and equipment going from 8 mils to 3 mils. But going from 3 mil to sub 1 mil trace and space is a quantum leap in printed circuit board (PCB) technology that requires a whole new set of processes and materials.
09/28/2023 | Michael Carano -- Column: Trouble in Your Tank
In a previous column, the critical process of desmear and its necessity to ensure a clean copper surface connection was presented. Now, my discussion will focus on obtaining a void-free and tightly adherent copper plating deposit on these surfaces. After the desmear process, the task is to insure a continuous, conductive, and void-free deposit on the via walls and capture pad. Today, there are several processes that can be utilized to render vias conductive.
09/20/2023 | I-Connect007 Editorial Team
Panasonic's Darren Hitchcock spoke with the I-Connect007 Editorial Team on the complexities of moving toward ultra HDI manufacturing. As we learn in this conversation, the number of shifting constraints relative to traditional PCB fabrication is quite large and can sometimes conflict with each other.
09/14/2023 | MKS' Atotech
MKS' Atotech, a leading surface finishing brand of MKS Instruments, will participate in the upcoming IPCA Expo at Bangalore International Exhibition Centre (BIEC) and showcase its latest PCB manufacturing solutions from September 13 – 15.
09/14/2023 | Vern Solberg -- Column: Designer's Notebook
Flexible circuit applications can be as basic as furnishing electrical interconnect between two conventional circuit board assemblies, or to prove a platform for placing and interconnecting electronic components. During the planning and pre-design phase of the flexible circuit, there will be several material and process related questions that need to be addressed. Most flexible circuit fabricators welcome the opportunity to discuss their customers' flexible circuit objectives prior to beginning the actual design process.