IPC APEX EXPO Wrap-up
January 30, 2023 | Andy Shaughnessy, Design007 Magazine
Estimated reading time: 2 minutes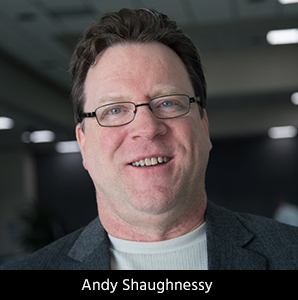 IPC APEX EXPO 2023 is over, and I think it was a successful show no matter how you slice it. 
There was barely a break in traffic on the show floor on Tuesday and Wednesday, and even on Thursday I saw people sprinting to close one more deal. Some committee meetings had nearly 200 participants; the meetings I sat in on were anything but boring. These people are passionate about their work, and they voted for changes in standards by waving green cards, like a crazy auction. 
Almost everyone I spoke with was upbeat; the tech layoffs and inflation were barely mentioned during the show. Many companies are having a fantastic year. And we all enjoyed being able to talk face-to-face without N95 masks this year.  
The Professional Development and Technical Conference classes were well attended. I spoke with a few dozen class attendees, and I was surprised at how much of the fabrication and assembly content focused partially on the PCB designer's needs. Process engineers were there to learn how they could better help designers, who would in turn make their lives easier. Gone are the days when you could focus mainly on what happens downstream from you. 
If I went to trade shows every week, I'd probably have strong leg muscles but still be overweight. During the show, I averaged 16,000 steps each day, but I also tore through a lot of fat and carbs, along with a generous portion of caffeine, hops and barley. I couldn't find the gym in my hotel, but I didn't look very hard either. 
One of my favorite parts of the show was getting to play guitar almost every day with my cohorts Managing Editor Nolan Johnson, Technical Editor Dan Feinberg, and columnist Kelly Dack. We only play together once a year, but we've found about 10 songs, AKA "The Hits," that work well for us. You can't go wrong with singalong tunes like "Mustang Sally," "Can't You See" and "Mary Jane's Last Dance." 
It's always nice to see old friends at trade shows, especially now that so many of us work remotely. I only see my co-workers in person once or twice a year now, so we try to make the most our time together. The Irish pub The Fields was full of APEX attendees every night; it's become the industry hangout in San Diego. 
Next year, the show rolls up to the Anaheim Convention Center the week of April 9-11, 2024. Now, back to work!
---
Suggested Items
10/02/2023 | KYZEN'
KYZEN, the global leader in innovative environmentally friendly cleaning chemistries, announced that Debbie Carboni, Global Product Line Manager - Electronics, will present as part of the Electric Vehicle (EV) panel during the IPC High Reliability Forum.
10/02/2023 | PRNewswire
The asset transfer acquisition will bring Bliley's equipment, people, and IP under the KYOCERA AVX umbrella and allow KYOCERA AVX to produce the same high-quality electronic components that made Bliley a global leader.
09/28/2023 | Nolan Johnson, I-Connect007
The practical question around CHIPS Act development and electronics assembly is, "Will this change how we do business?" Indium Corporation's Dr. Andy Mackie sat down with Nolan Johnson to share what he sees as emerging answers to that question from his perspective as an expert in electronics assembly and packaging, and as a participant in standards development through IPC, JEDEC, and SEMI.
09/28/2023 | IPC
IPC continues to collaborate with the electronics manufacturing industry to meet their current and future workforce training needs.
09/28/2023 | IPC
Though product demand weakened this month with Orders and Backlog Indexes slipping, overall electronics industry operations remain healthy per IPC's September 2023 Global Sentiment of the Electronics Supply Chain Report.