Books

Featured Books

smt007 Magazine

Latest Issues

Current Issue

Chips Don't Float

In Europe and the U.S., legislation is under way to revitalize PCB fabrication and packaging. What is the status of this work, and how specifically does this change the industry landscape for EMS companies? What will help keep us afloat?

Flying High With Digital Twin

The opportunity to use manufacturing simulation as a test bed for job planning and process optimization brings continuous improvement into the modern age. This may be an all-or-nothing type of project, but it's worth the investment.

Artificial Intelligence

In this issue, we (and AI) explored how and when artificial intelligence plays a role in manufacturing today. Whether on the factory floor, or in the front office, AI applications are emerging and changing how we approach planning, processes and problem solving.

Columns

Latest Columns

||| MENU
iNEMI Packaging Tech Topic Series Evolution of Power Packaging
March 23, 2023 | iNEMI
Estimated reading time: Less than a minute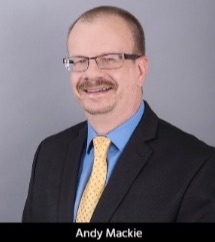 Make plans to join us for iNEMI's March Packaging Tech Topic webinar. Power electronics have become increasingly important in modern electronic systems. Andy Mackie, PhD, of Indium Corporation will be talking about the evolution of power electronics packaging, focusing in particular on advancements in assembly and thermal interface materials.
Challenges associated with power electronics packaging and the critical role that assembly and thermal interface materials play in addressing these challenges
Impact of emerging technologies such as silicon carbide (SiC) and gallium nitride (GaN) on power electronics packaging and the new challenges they pose 
An in-depth analysis of the different types of materials used in power electronics packaging, their advantages, and limitations 
The future direction of power electronics packaging and the potential for further advancements in assembly and thermal interface materials to enable even more efficient and reliable power electronic systems
Evolution of Power Packaging: Assembly and Thermal Interface Materials
Presented by Andy Mackie, PhD, Indium Corporation
 
Tuesday, March 28, 2023
9:00-10:00 a.m. EDT (US)
3:00-4:00 p.m. CEST (Europe)
22:00-23:00 p.m. JST (Japan) 
For more information visit iNEMI's website.
---
Suggested Items
09/29/2023 | Dixon
Dixon wholly owned subsidiary- Padget Electronics Private Limited enters into an Agreement with Xiaomi to carry out manufacturing of smart phones and other related products for Xiaomi.
09/29/2023 | USPAE
In a major initiative to innovate how the Department of Defense (DoD) spurs commercial technology development, the U.S. Partnership for Assured Electronics (USPAE) and DoD launched a Defense Business Accelerator (DBX) to open doors for industrial base growth and stimulate private investment.
09/28/2023 | KYZEN'
KYZEN, the global leader in innovative environmentally friendly cleaning chemistries, is proud to announce that it is sponsoring the Women's Leadership Program Connection Reception to be held at SMTA International.
09/28/2023 | Nolan Johnson, I-Connect007
The practical question around CHIPS Act development and electronics assembly is, "Will this change how we do business?" Indium Corporation's Dr. Andy Mackie sat down with Nolan Johnson to share what he sees as emerging answers to that question from his perspective as an expert in electronics assembly and packaging, and as a participant in standards development through IPC, JEDEC, and SEMI.
09/28/2023 | ZESTRON
ZESTRON is happy to announce that Senior Application Engineer, Ravi Parthasarathy, will be presenting "Revolutionizing PCB Assembly Cleaning: