Books

Featured Books

smt007 Magazine

Latest Issues

Current Issue

Chips Don't Float

In Europe and the U.S., legislation is under way to revitalize PCB fabrication and packaging. What is the status of this work, and how specifically does this change the industry landscape for EMS companies? What will help keep us afloat?

Flying High With Digital Twin

The opportunity to use manufacturing simulation as a test bed for job planning and process optimization brings continuous improvement into the modern age. This may be an all-or-nothing type of project, but it's worth the investment.

Artificial Intelligence

In this issue, we (and AI) explored how and when artificial intelligence plays a role in manufacturing today. Whether on the factory floor, or in the front office, AI applications are emerging and changing how we approach planning, processes and problem solving.

Columns

Latest Columns

||| MENU
Indium Corporation's Dr. Ronald Lasky to Present at SMTA Houston
March 24, 2023 | Indium Corporation
Estimated reading time: 1 minute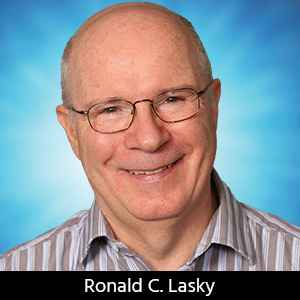 Indium Corporation senior technologist Dr. Ronald Lasky will deliver a technical presentation on low-temperature solder at SMTA Houston on March 30. 
The arrival of lead-free soldering in SMT assembly forced peak reflow temperatures to increase by as much as 40°C over those of tin-lead soldering. This requirement was driven by SAC305, the most common lead-free solder, having a melting temperature of about 220°C, 37°C above tin-lead's 183°C. These higher reflow temperatures can stress the components and printed wiring board (PWB) as both are composed of polymer materials.
Dr. Lasky's presentation will review the tin-bismuth research and summarize its conclusions. He will also include an overview of a new alloy technology which employs two constituents with different melting points to create a unique solder with outstanding mechanical properties.
"Considerable effort has been made to develop lead-free solders with lower melting temperatures; however, the resulting tin-bismuth solders have generally performed poorly in drop shock testing despite their success in thermal cycle testing," said Dr. Lasky. "I want to thank the SMTA for entrusting me with the forum to share my insights and help drive our industry forward."
Dr. Lasky is a senior technologist at Indium Corporation, as well as a professor of engineering at Dartmouth College. He has more than 30 years of experience in electronics and optoelectronics packaging at IBM, Universal Instruments, and Cookson Electronics. He has authored six books and contributed to nine others on science, electronics, and optoelectronics; he has authored numerous technical papers. Additionally, he has served as an adjunct professor at several colleges, teaching more than 20 different courses on topics such as electronics packaging, materials science, physics, mechanical engineering, and science and religion. 
Dr. Lasky holds numerous patent disclosures and is the developer of several SMT processing software products relating to cost estimating, line balancing, and process optimization. He is the co-creator of engineering certification exams that set standards in the electronics assembly industry worldwide. Dr. Lasky was awarded the Surface Mount Technology Association's (SMTA) Technical Distinction Award in 2021 for his "significant and continuing technical contributions to the SMTA." He was also awarded SMTA's prestigious Founder's Award in 2003.
---
Suggested Items
09/26/2023 | Conecsus Metals México
Conecsus Metals México, an innovative environmental technology and recycling company, will exhibit at the SMTA Foro Tecnico & Expo, Guadalajara, Jalisco, México, on Wednesday, October 25, 2023, beginning at 11:00 a.m.
09/21/2023 | Thermaltronics USA, Inc.
Thermaltronics USA, Inc., a globally acclaimed manufacturer of Precision Soldering Robots and innovative Curie point soldering systems, is excited to announce its participation in the highly anticipated SMTA Guadalajara Expo & Tech Forum, scheduled to take place from October 25-26, 2023.
09/20/2023 | ULT AG
At this year's productronica, the world's leading trade show for electronics manufacturing, ULT will present a brand new extraction solution for solder fumes and vapor.
09/20/2023 | Hentec Industries/RPS Automation
Hentec Industries/RPS Automation, a leading manufacturer of selective soldering, component lead tinning and solderability test equipment, announces that it has added assembly and production staff members to its team to accommodate its recent increase in sales and order demand.
09/19/2023 | SMTA
SMTA is honored to announce Qais Qasaimeh, a graduate student at Auburn University, has been selected as the winner of the 2023 Charles Hutchins Educational Grant.