Books

Featured Books

smt007 Magazine

Latest Issues

Current Issue

Chips Don't Float

In Europe and the U.S., legislation is under way to revitalize PCB fabrication and packaging. What is the status of this work, and how specifically does this change the industry landscape for EMS companies? What will help keep us afloat?

Flying High With Digital Twin

The opportunity to use manufacturing simulation as a test bed for job planning and process optimization brings continuous improvement into the modern age. This may be an all-or-nothing type of project, but it's worth the investment.

Artificial Intelligence

In this issue, we (and AI) explored how and when artificial intelligence plays a role in manufacturing today. Whether on the factory floor, or in the front office, AI applications are emerging and changing how we approach planning, processes and problem solving.

Columns

Latest Columns

||| MENU
TestEquity Wins Multiple Awards for Sales Growth at 2023 APEX EXPO
March 28, 2023 | Globe Newswire
Estimated reading time: 2 minutes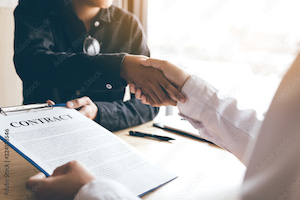 TestEquity was honored at the 2023 IPC APEX EXPO with three awards for its role as the premier distribution partner for manufacturers of electronics test and measurement solutions and electronic production supplies.
IPC is an industry association that represents more than 3,000 companies covering all facets of electronics. The annual IPC APEX EXPO allows designers, manufacturers, and distributors from across the global electronics supply chain to exhibit new products, network with fellow industry professionals, and collaborate on new ideas.
At the recent 2023 event, TestEquity received awards from fellow IPC members Apex Tool Group, MicroCare, and Indium.
Distributor of the Year | Apex Tool Group
Apex Tool Group manufactures professional hand and power tools under the SATA®, GEARWRENCH, Crescent, Cleco, Weller, and APEX brands. They presented TestEquity with their Distributor of the Year award in recognition of outstanding sales and customer count growth in 2022.
"TestEquity continues to be our go-to partner in penetrating our key target market verticals," said Glenn Schindo, National Sales Manager, Distribution at Apex Tool Group. "The professionalism and relationships throughout their organization enables us to focus on growth and meaningful market share gains."
In presenting the Distributor of the Year award, Apex Tool Group thanked TestEquity for its dedicated, highly trained field sales team, its deep inventory support, and its best-in-class e-commerce and marketing solutions.
Distributor of the Year | MicroCare
MicroCare, including sub-brands MicroCare Medical and Sticklers, produces cleaning, coating and lubricating fluids used in the electronics, medical device, fiber optic and metal finishing industries. MicroCare named TestEquity their Distributor of the Year in appreciation of phenomenal sales growth during 2022 for collaborating on marketing, sales, and training initiatives.
"MicroCare has enjoyed a deep relationship with TestEquity that goes back decades," said Vince Libercci, Commercial Sales Manager – Electronics. "Their marketing and sales teams are fully engaged to help us find new customers, new markets, and new opportunities. We value our relationship and look forward to even greater success going forward."
TestEquity was also acknowledged for stocking the majority of MicroCare products, identifying new markets, and expanding customer relationships.
Distributor Growth Award - Indium
Indium Corporation is a premier materials refiner, smelter, manufacturer, and supplier to the global electronics, semiconductor, thin-film, and thermal management markets. Christopher Bastecki, Director of Electronics Assembly Materials at Indium, presented the Distributor Growth Award to TestEquity to recognize its expanded sales of solders, fluxes; and thermal interface materials during 2022.
TestEquity attributed the growth in sales of Indium, MicroCare, and Apex Tool Group to the technical expertise of its sales team, collaboration with OEM partners, its strategy of keeping a strong supply of its partners' products in stock and ready to ship. 
"Thanks to the support of our OEM partners, we added support for nearly 100,000 new SKUs in 2022," said Scott Maclin, VP of Product Management at TestEquity. "Our strength as a distributor comes from our relationships with our industry peers, and we're proud of the work we've accomplished together."
---
Suggested Items
09/29/2023 | Dixon
Dixon wholly owned subsidiary- Padget Electronics Private Limited enters into an Agreement with Xiaomi to carry out manufacturing of smart phones and other related products for Xiaomi.
09/29/2023 | USPAE
In a major initiative to innovate how the Department of Defense (DoD) spurs commercial technology development, the U.S. Partnership for Assured Electronics (USPAE) and DoD launched a Defense Business Accelerator (DBX) to open doors for industrial base growth and stimulate private investment.
09/28/2023 | KYZEN'
KYZEN, the global leader in innovative environmentally friendly cleaning chemistries, is proud to announce that it is sponsoring the Women's Leadership Program Connection Reception to be held at SMTA International.
09/28/2023 | Nolan Johnson, I-Connect007
The practical question around CHIPS Act development and electronics assembly is, "Will this change how we do business?" Indium Corporation's Dr. Andy Mackie sat down with Nolan Johnson to share what he sees as emerging answers to that question from his perspective as an expert in electronics assembly and packaging, and as a participant in standards development through IPC, JEDEC, and SEMI.
09/28/2023 | ZESTRON
ZESTRON is happy to announce that Senior Application Engineer, Ravi Parthasarathy, will be presenting "Revolutionizing PCB Assembly Cleaning: