I-Connect007 Editor's Choice: Five Must-Reads for the Week
March 31, 2023 | Andy Shaughnessy, Design007 Magazine
Estimated reading time: 3 minutes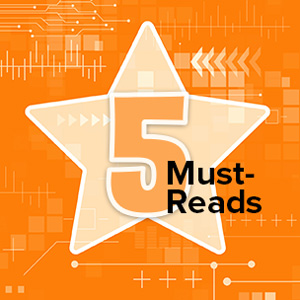 Texans like to say that everything is bigger in Texas. That certainly seems to be the case for the SMTA Dallas Expo & Tech Forum. Publisher Barry Matties and I attended SMTA Dallas on Tuesday, and the tabletop show has now grown to 100 exhibitors, up from 92 vendors last year. It's become more than a local or regional show, with some exhibitors flying in from Silicon Valley and the East Coast. 
The show was busy most of the day. Dallas SMTA's Gary Tanel gets extra credit for expanding happy hour from one hour to all afternoon; exhibitors at trade shows usually get more leads during "beer on the floor," so why not have a super-sized happy hour? 
I headed home after the Dallas show, but Barry drove down to yesterday's Houston SMTA Expo & Tech Forum. About half of the Dallas show's exhibitors also exhibited at the Houston event. Scheduling the Dallas and Houston shows the same week is a smart move by SMTA; if you're already in Dallas, there's no reason not to work the Houston show too. 
It's been a busy week, and I'm looking forward to relaxing this weekend. You should too.
Dallas SMTA Expo Bigger, Better Than Ever
Published March 28
Howdy, y'all! During this week's SMTA Dallas Expo & Tech Forum, Barry Matties interviewed show organizer Gary Tanel. They discuss the show's growth from a local event to one that draws exhibitors and attendees from all over Texas and beyond. This year's show featured 100 exhibitors, up from 92 last year. The Dallas area's electronics manufacturing segment is hotter than a prairie fire.
Dana on Data: Are You Ready for 3D AME?
Published March 30
Dana Korf's columns never fail to illuminate an interesting point or two, and this month's collaboration with Volkan Efe of Nano Dimension is no exception. Here, they discuss one of the many benefits of additive manufacturing: the elimination of through, blind, and buried vias. Additive processes allow designers to replace traditional vias with diagonal 3D traces, but the industry has been slow to adopt this technology. Dana and Volkan explain what needs to happen to see additive technology embraced by the industry.
Tempo Automation to Acquire Optimum Design Associates
Published March 28
There was some big news in the design sector this week, as Tempo announced that it was set to acquire California-based Optimum Design Associates. We've known Optimum founder Nick Barbin since he won the Top Gun design competition at PCB West over 20 years ago. Since 1991, he's been busy growing Optimum from a small design bureau into a fully diversified EMS company. After the acquisition, maybe Nick can finally take a day off.
IPC Welcomes U.S. Presidential Determination Prioritizing Domestic Development of Printed Circuit Boards and IC Substrates
Published March 27
It's another good omen: The White House is openly stressing the importance of supporting the PCB and IC substrates segments. The letter signed by President Joe Biden notes that this is necessary to "…avert an industrial resource or critical technology item shortfall that would severely impair national defense capability." We've all known that for years, but it looks like Washington is finally getting the message.  
Organizing Materials Differently at Ventec
Published March 29 
Technical Editor Pete Starkey interviewed Ventec's Mark Goodwin and Didier Mauve during a recent conference. They were eager to share their ideas regarding simplifying the material selection process by organizing materials by function and target application. If you're a PCB designer in the aerospace sector, wouldn't you like to see a list of laminates that were created specifically for that market? Sounds like a time-saving idea to me. Check it out.
---
Suggested Items
09/26/2023 | GlobalFoundries
GlobalFoundries (GF) announced it has applied for U.S. CHIPS and Science Act Funding, with two full applications submitted to the CHIPS Program Office of the U.S. Department of Commerce.
09/25/2023 | HyRel
HyRel Technologies, a global provider of quick turn semiconductor modification solutions, proudly announces that it earned the prestigious AS9100 certification.
09/18/2023 | RTX
RTX business Collins Aerospace has been selected by BAE Systems as the provider for Large Area Display technology to be integrated into the cockpits of future Eurofighter Typhoon aircraft.
09/18/2023 | IPC
IPC Day France: Aerospace Electronics is an aerospace-focused networking event featuring key industry experts from NASA and Airbus and will take place on October 2, 2023 . 
09/14/2023 | CONFIDEE
CONFIDEE, a leading PCB partner, proudly announces its recent achievement of AS9120 certification. This prestigious certification highlights the company's commitment to excellence, quality, and customer satisfaction, making it a preferred choice for all defence and aerospace needs.