Books

Featured Books

smt007 Magazine

Latest Issues

Current Issue

Chips Don't Float

In Europe and the U.S., legislation is under way to revitalize PCB fabrication and packaging. What is the status of this work, and how specifically does this change the industry landscape for EMS companies? What will help keep us afloat?

Flying High With Digital Twin

The opportunity to use manufacturing simulation as a test bed for job planning and process optimization brings continuous improvement into the modern age. This may be an all-or-nothing type of project, but it's worth the investment.

Artificial Intelligence

In this issue, we (and AI) explored how and when artificial intelligence plays a role in manufacturing today. Whether on the factory floor, or in the front office, AI applications are emerging and changing how we approach planning, processes and problem solving.

Columns

Latest Columns

||| MENU
IPC SummerCom: Helping the Electronics Manufacturing Industry Build Electronics Better
April 10, 2023 | IPC
Estimated reading time: 1 minute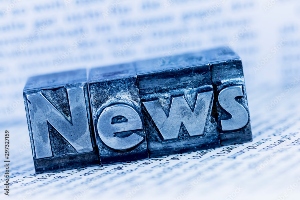 Hundreds of experts from around the world will discuss electronics manufacturing standards in more than 80 meetings May 13–18 at IPC SummerCom in Milwaukee.
Facilitated by representatives from OEMs, PCB manufacturers, EMS providers, design firms, and other organizations, IPC standards development committees establish benchmarks for excellence in electronics manufacturing.
According to David Bergman, IPC vice president of standards and technology, IPC has more than 300+ active multilingual standards that cover nearly every stage of the electronics development product cycle.
"IPC SummerCom is all about IPC standards, and through standards development committee meetings, everyone in the industry can engage in an exchange of ideas about current industry trends as well as the identification of new standards and updates to current ones," said Bergman. "Used by companies of all sizes in more than 90 countries by all manufacturing sectors, IPC standards help the electronics manufacturing industry build electronics better.
Standards development committee meetings will cover industry benchmarks in assembly and joining; assembly equipment, base materials; cleaning and coating; electronic documentation technology; electronic product data description; embedded devices; environment, health and safety; fabrication processes; flexible and rigid-flex printed boards; high speed/high frequency interconnection; management; packaged electronic components; printed board design technology, printed electronics; process control; product assurance; product reliability; rigid printed boards; terms and definitions; testing; and wearable electronics/e-textiles.
In addition to standards meetings, IPC will celebrate the accomplishments of  "IPC A-Teams" at the Golden Gnomes Award Ceremony on May 16. The awards, inspired by IPC's fictional TechNet gnomes Clumpy and Kloumpios, recognize the outstanding and creative work of IPC A-Teams. IPC A-Teams are dedicated groups of volunteers within IPC working groups who take on a significant amount of work on behalf of their groups.
This year, IPC SummerCom will be co-located with the Electrical Wire Processing Technology Expo (EWPTE) at the Wisconsin Center. IPC SummerCom registration gives participants free access to EWPTE. For more information on standards development activities at IPC SummerCom or to register, visit ipc.org/event/ipc-summercom. For more information on all IPC standards development activities, visit ipc.org/standards.
---
Suggested Items
09/26/2023 | SMTA
SMTA is pleased to announce Catherine Wong, Foothill College, has been selected as the recipient of the 2023 JoAnn Stromberg Student Leader Scholarship.
09/25/2023 | Purdue University
Purdue University continues building momentum as America's leading university in semiconductors, with a broad range of updates this fall semester.
09/25/2023 | Alison James
"Electronics systems are at the heart of almost all modern technology. The performance and functionality of these systems have increased at breathtaking speed, chiefly as a result of advancements in semiconductor technology. Semiconductors do not function in isolation," writes Alison James, IPC senior director of government relations, in a 2023 report for the European Commission's Directorate General for Internal Market, Industry, Entrepreneurship. "These electronics systems feature prominently in key sectors like defence, aerospace, space, automotive, medical, and high-performance computing, but electronics are vital to every industry and are central to a variety of EU priorities, including the twin digital and green transitions and Europe's technological sovereignty."
09/25/2023 | APCT
APCT, a leading name in the PCB and electronics industry, is delighted to announce the appointment of Peter Austin as its President and CEO, effective September 1. Peter takes the reins from former CEO, Steve Robinson, who has retired after years of dedicated service to the company.
09/21/2023 | KIC
KIC, a renowned pioneer in thermal process and temperature measurement solutions for electronics manufacturing, is thrilled to announce its participation in the upcoming SMTA Guadalajara Expo & Tech Forum.