Books

Featured Books

pcb007 Magazine

Latest Issues

Current Issue

Finding Ultra

New demands on PCB fabrication, namely advanced packaging, ultra high density interconnect (UHDI), and new specialty materials, are converging, changing the landscape of our business. Is it time to start paying close attention to this convergence?

Developing a Strategy

A solid strategy is a critical part of success. This month, we asked some of the top industry leaders and business strategy "gurus" to share their thoughts on developing strategies.

Winning With TQM

In this issue, we explore how TQM has entered the DNA of continuous improvement disciplines, and the role leadership transformation plays in this. If you've ever competed against a TQM company, you understand their winning advantage.

Columns

Latest Columns

||| MENU
Rogers Corporation to Highlight Next Generation Thin Materials for Millimeter Wave Multilayer Designs at Del Mar 2023
April 19, 2023 | Rogers Corporation
Estimated reading time: 3 minutes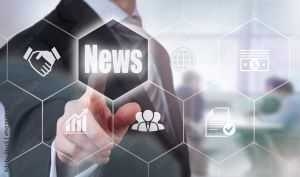 Rogers Corporation will exhibit at the Del Mar Electronics & Manufacturing Show April 26 and 27 at the Del Mar Fairgrounds in San Diego, CA (booth #622).  High performance circuit materials used in multilayer structures which include a family of thin laminates and bonding materials are being highlighted along with Radix™ 3D Printable Dielectrics. 
Highlighted Products:
Recently introduced Radix™ 3D Printable Dielectrics family of products, is the first available material featuring a dielectric constant of 2.8 and low loss characteristics at microwave frequencies. These printable dielectric materials give radio frequency (RF) designers unprecedented design freedom in creating new components, eliminating the need to consider typical manufacturing design constraints.
Radix3D Printable Dielectrics are proprietary composite materials designed for Digital Light Processing (DLP) 3D printing, enabling a scalable, high-resolution printing process for end-use RF dielectric component manufacturing. Rogers Corporation's first Radix 3D Printable Dielectric material has a targeted dielectric constant of 2.8 and a dissipation factor of 0.0043 at 10 GHz when cured.
CLTE-MW™ laminates now include lower profile and thinner copper foil options to better serve the needs of designers and PCB fabricators producing millimeter wave PCB circuit designs.  The new hyper very low profile (HVLP) ED copper cladding reduces insertion loss of transmission lines operating at 77 GHz by about 20% compared to standard ED copper foil.  Additionally, the new HVLP copper cladding option is available in 9 µm, 18 µm and 35 µm thicknesses. These additional copper thickness options provide PCB fabricators more flexibility to achieve tight feature tolerances on signal layers, particularly with sequentially laminated designs.  
These laminates are well suited for a range of applications including millimeter wave automotive and industrial radar antennas, 5G millimeter wave base stations and backhaul radios, and phased array radar systems.
SpeedWave® 300P Ultra-Low Loss Prepreg. With the increasing need for stackup flexibility in high layer count designs for 5G mmWave, high resolution 77 GHz automotive radar, aerospace & defense and high speed digital designs, SpeedWave 300P prepreg offers a broad range of competitively priced high performance options for the circuit designer. SpeedWave 300P prepreg can be used to bond a variety of Rogers' materials including XtremeSpeed™ RO1200™, CLTE-MW™, and RO4000® series laminates. 
This prepreg system offers a low dielectric constant of 3.0 – 3.3 and a low dissipation factor of 0.0019 – 0.0022 at 10 GHz with stable performance over a broad frequency range. This material is offered in multiple spread and open weave glass styles and resin content combinations to maximize stackup options. 
RO4000® Products for Multilayer Structures:
Next generation products designed to meet the existing and emerging needs of advanced millimeter wave multilayer designs. RO4835T™ laminates, offered in a 2.5 mil, 3 mil and 4 mil core thickness, are 3.3 Dk, low loss, spread glass reinforced, ceramic filled thermoset materials designed for inner-layer use in multilayer board designs, and they complement RO4835™ laminates when thinner cores are needed.
RO4450T™ 3.2-3.3 Dk, low loss, spread glass reinforced, ceramic filled bonding materials were designed to complement RO4835T laminates and the existing RO4000 laminate family, and come in 2.5, 3, 3.5, 4, 4.5, 5 or 6 mil thicknesses. 
RO4835T laminates and RO4450T bonding materials exhibit excellent Dk control for repeatable electrical performance, a low z-axis expansion for plated through-hole reliability, and are compatible with standard epoxy/glass (FR-4) processes. These materials are an excellent choice for multilayer designs requiring sequential laminations, as fully cured RO4000 products are capable of withstanding multiple lamination cycles. RO4835T laminates and RO4450T bondplys have the UL 94 V-0 flame retardant rating, and are compatible with lead-free processes.
RO3003G2™ high frequency laminates build on Rogers' industry-leading RO3003™ platform to provide designers with improved insertion loss and reduced Dk variation. The combination of Rogers' optimized resin and filler content along with the introduction of hyper very low-profile ED copper (HVLP) translates to Dk of 3.00 @ 10 GHz (clamped stripline method) and 3.07 @ 77 GHz (microstrip differential phase length method).  RO3003G2 laminates also show very low insertion loss of 1.3dB/inch for 5 mil laminates as measured by the microstrip differential phase length method.
---
Suggested Items
09/20/2023 | I-Connect007 Editorial Team
Panasonic's Darren Hitchcock spoke with the I-Connect007 Editorial Team on the complexities of moving toward ultra HDI manufacturing. As we learn in this conversation, the number of shifting constraints relative to traditional PCB fabrication is quite large and can sometimes conflict with each other.
09/14/2023 | MKS' Atotech
MKS' Atotech, a leading surface finishing brand of MKS Instruments, will participate in the upcoming IPCA Expo at Bangalore International Exhibition Centre (BIEC) and showcase its latest PCB manufacturing solutions from September 13 – 15.
09/14/2023 | Vern Solberg -- Column: Designer's Notebook
Flexible circuit applications can be as basic as furnishing electrical interconnect between two conventional circuit board assemblies, or to prove a platform for placing and interconnecting electronic components. During the planning and pre-design phase of the flexible circuit, there will be several material and process related questions that need to be addressed. Most flexible circuit fabricators welcome the opportunity to discuss their customers' flexible circuit objectives prior to beginning the actual design process.
09/14/2023 | John Watson -- Column: Elementary, Mr. Watson
Electronics are continually evolving, driven by innovations in printed circuit board technology. Flexible PCBs have emerged as a revolutionary force, reshaping the PCB industry and influencing the design and functionality of countless electronic devices. Some believe that flexible PCBs are a relatively newer technology, but as we will see, that is not true. Since I'm an instructor, here's a short history lesson on how we got here and what we can expect.
09/11/2023 | PRNewswire
Can digital and/or high throughput manufacturing be applied to circuit boards? Can stretchable electronics be produced without sacrificing processing capabilities?