RF Antenna Design and Layout Tips for Your PCB
April 26, 2023 | Cody Stetzel, Cadence Design Systems
Estimated reading time: 1 minute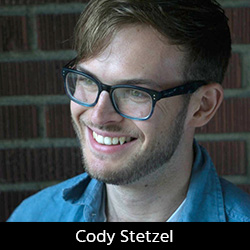 RF antenna design and layout is one area that requires careful attention to detail and some pointers from mixed-signal designers. If you're just getting started with high-frequency analog design, follow these tips to ensure isolation and signal integrity in your RF design.
These days, it's hard to think of a consumer product that doesn't contain an antenna. Even my garage door opener can connect to my phone via Bluetooth or Wi-Fi. Each time a new RF antenna gets added to a PCB layout, it can create a new headache for RF designers, especially as analog design skills start to become critical again. With so many RF capabilities being added to new PCBs, how can designers ensure the signals in their system are not corrupted and signal integrity is preserved?
Thankfully, there are some simple design choices you can make to help ensure your RF signals are not degraded by nearby digital components. These same design choices will help prevent multiple analog signals from interfering with each other. While there are plenty of topics in RF design to consider when designing mixed-signal or all-RF systems, antenna design and layout are probably two of the most important. Here's what you need to know about RF antenna design in your PCB and how to ensure analog signal integrity.
To read this entire article, which appeared in the April 2023 issue of Design007 Magazine, click here.
---
Suggested Items
09/29/2023 | Andy Shaughnessy, I-Connect007
This week's must-reads cover a little bit of everything: advanced packaging substrates, rigid-flex design, the potential loss of tribal knowledge, ultra HDI processing, and the need for fabricators to begin utilizing Smart systems. In a few weeks, we'll be attending SMTA International in Minneapolis, and then productronica in Munich. We hope to see you on the road!
09/29/2023 | Siemens
Siemens Digital Industries Software announced new certifications and collaborations with longtime partner TSMC, resulting in the successful qualification of multiple industry-leading Siemens EDA product lines for the foundry's latest process technologies.
09/29/2023 | Cadence Design Systems, Inc.
Cadence Design Systems, Inc. announced the availability of new system prototyping flows based on the Cadence® Integrity™ 3D-IC Platform that support the 3Dblox 2.0 standard.
09/28/2023 | TSMC
TSMC announced the new 3Dblox 2.0 open standard and major achievements of its Open Innovation Platform (OIP) 3DFabric Alliance at the TSMC 2023 OIP Ecosystem Forum.
09/28/2023 | Keysight Technologies, Inc.
Keysight Technologies, Inc., Synopsys, Inc., and Ansys announced a new reference flow for the TSMC N4PRF, the world's leading semiconductor foundry's advanced 4 nanometer (nm) radio frequency (RF) FinFET process technology.