Books

Featured Books

pcb007 Magazine

Latest Issues

Current Issue

Finding Ultra

New demands on PCB fabrication, namely advanced packaging, ultra high density interconnect (UHDI), and new specialty materials, are converging, changing the landscape of our business. Is it time to start paying close attention to this convergence?

Developing a Strategy

A solid strategy is a critical part of success. This month, we asked some of the top industry leaders and business strategy "gurus" to share their thoughts on developing strategies.

Winning With TQM

In this issue, we explore how TQM has entered the DNA of continuous improvement disciplines, and the role leadership transformation plays in this. If you've ever competed against a TQM company, you understand their winning advantage.

Columns

Latest Columns

||| MENU
Thin PCBs for Smart Phones: Technology and Reliability Considerations
November 19, 2014 |
Estimated reading time: 1 minute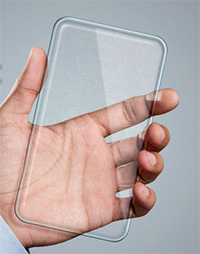 Abstract
The next generation of smartphones will demand very thin multilayer boards to reduce product thickness again. This paper shows three  different manufacturing approaches which can be used for very thin, any-layer build-ups. The technological approaches are compared on reliability level—the any-layer copper filled microvia technology which is to be considered as state-of-the-art technology for high-end phones and the ALIVH-C/G technology that is well established in Japan. 

A test vehicle design featuring test coupons for comprehensive reliability test series has been defined as target application for investigation. The applied test vehicle build-ups comprise an eight-layer build-up with total board thickness below 500 µm. The first test vehicle is based on an any-layer HDI build-up including copper filled stacked microvia structures, the second test vehicle features a 1+6+1 ALIVH-C build-up comprising an outer HDI prepreg layer, while the third test vehicle is built in ALIVH-G technology featuring a full ALIVH build-up.
The influence of the applied manufacturing technology on the reliability performance of thin PCBs is evaluated based on these three test vehicle build-ups.
To cover the behavior during SMD component assembly the produced samples are subjected to reflow sensitivity testing applying a lead-free reflow profile with a peak temperature of +260ºC. Failure occurrence and the observed failure modes are evaluated and compared.
In parallel, a temperature cycling test is conducted on the test vehicles in a temperature range between -40ºC and +125ºC to evaluate the thermo mechanical reliability of the test vehicles with regard to the manufacturing technology.
To characterize the reliability aspects influenced by electrochemical migration phenomenon the different samples are subjected to a HAST test at +130ºC with 85% humidity level.
The results obtained from reliability testing are summarized and compared within this paper. The identified relations between manufacturing technology and the reliability performance of the test vehicles are shown; strengths as well as weaknesses of the applied any-layer technologies are identified and summarized.

Read the full article here.


Editor's Note: This article originally appeared in the October issue of The PCB Magazine.
---
Suggested Items
09/29/2023 | Indium Corporation
Indium Corporation Regional Product Manager Wisdom Qu will present at the SMTA China South Technical Conference, held in conjunction with NEPCON Asia, on October 11 in Shenzhen, China.
09/29/2023 | Andy Shaughnessy, I-Connect007
This week's must-reads cover a little bit of everything: advanced packaging substrates, rigid-flex design, the potential loss of tribal knowledge, ultra HDI processing, and the need for fabricators to begin utilizing Smart systems. In a few weeks, we'll be attending SMTA International in Minneapolis, and then productronica in Munich. We hope to see you on the road!
09/29/2023 | IPC
IPC announced the August 2023 findings from its North American Printed Circuit Board (PCB) Statistical Program. The book-to-bill ratio stands at 1.00.
09/28/2023 | ZESTRON
ZESTRON is happy to announce that Senior Application Engineer, Ravi Parthasarathy, will be presenting "Revolutionizing PCB Assembly Cleaning:
09/28/2023 | ICAPE Group
ICAPE Group, a global technology distributor of printed circuit boards (PCB), announced its half-year results for the first half of 2023, ended on June 30, 2023, and approved by the Board of Directors on September 26, 2023.