Books

Featured Books

smt007 Magazine

Latest Issues

Current Issue

Chips Don't Float

In Europe and the U.S., legislation is under way to revitalize PCB fabrication and packaging. What is the status of this work, and how specifically does this change the industry landscape for EMS companies? What will help keep us afloat?

Flying High With Digital Twin

The opportunity to use manufacturing simulation as a test bed for job planning and process optimization brings continuous improvement into the modern age. This may be an all-or-nothing type of project, but it's worth the investment.

Artificial Intelligence

In this issue, we (and AI) explored how and when artificial intelligence plays a role in manufacturing today. Whether on the factory floor, or in the front office, AI applications are emerging and changing how we approach planning, processes and problem solving.

Columns

Latest Columns

||| MENU
Assembly and the Quest for Solder Alloy-Free Electronics (SAFE)
November 11, 2014 | Joe Fjelstad, Verdant Electronics
Estimated reading time: 1 minute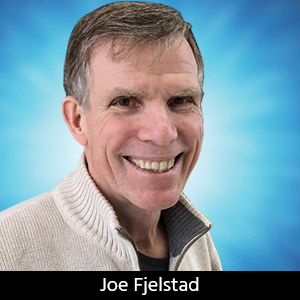 As first brush, the title's suggestion that solder can be eliminated from the electronics assembly process may appear absurd. Everyone related in any way to electronics manufacturing industry knows that solder is the universally accepted way of connecting components to printed circuits in electronic assemblies. Thus, the fact that many seasoned and knowledgeable people in the electronics industry might scoff at the notion that solder can be eliminated comes both without surprise and a certain amount of resignation.
However, in reality, solderless interconnections are all around us. Many interconnections in electronic products, both permanent an intermittent, are made without the use of solder. Some noteworthy examples include press-fit interconnection of backplane connectors, separable interference interconnection between daughter cards and mother boards, wire wrap techniques to connect between component or connector pins, wire bonding used to interconnect chips to packages, resistance welding, and conductive adhesives. However, perhaps the most ubiquitous and yet least acknowledged form of solderless interconnections, are the trillions of electrolessly and electrolytically copper plated electrical and electronics interconnections made every year in printed circuits to make interconnections on multilayer circuits and more recently, for the circuits and interconnection of semiconductor chips.
The fundamental idea behind solderless assembly based on plating is simple enough. It is perhaps best illustrated by contrasting it with the traditional approach to electronics assembly. In everyday assembly, electronic components are placed on and interconnected to circuit boards using a soldering process such as wave solder for most through-hole components or a reflow oven to melt solder paste, which affixes surface mount components. However, when solder is eliminated and copper is substituted, electronic assemblies are created by building up circuits on what can be best described as a component board. It eliminates a great number of steps from manufacturing, each step offering its own potential to yield a defect. The simple graphic that compares processing steps between the two approaches, which accompanies this article, bears quiet witness to the potential.

Read the full article here.


Editor's Note: This article originally appeared in the October 2014 issue of SMT Magazine.
---
Suggested Items
09/26/2023 | Conecsus Metals México
Conecsus Metals México, an innovative environmental technology and recycling company, will exhibit at the SMTA Foro Tecnico & Expo, Guadalajara, Jalisco, México, on Wednesday, October 25, 2023, beginning at 11:00 a.m.
09/21/2023 | Thermaltronics USA, Inc.
Thermaltronics USA, Inc., a globally acclaimed manufacturer of Precision Soldering Robots and innovative Curie point soldering systems, is excited to announce its participation in the highly anticipated SMTA Guadalajara Expo & Tech Forum, scheduled to take place from October 25-26, 2023.
09/20/2023 | ULT AG
At this year's productronica, the world's leading trade show for electronics manufacturing, ULT will present a brand new extraction solution for solder fumes and vapor.
09/20/2023 | Hentec Industries/RPS Automation
Hentec Industries/RPS Automation, a leading manufacturer of selective soldering, component lead tinning and solderability test equipment, announces that it has added assembly and production staff members to its team to accommodate its recent increase in sales and order demand.
09/19/2023 | SMTA
SMTA is honored to announce Qais Qasaimeh, a graduate student at Auburn University, has been selected as the winner of the 2023 Charles Hutchins Educational Grant.