Books

Featured Books

pcb007 Magazine

Latest Issues

Current Issue

Finding Ultra

New demands on PCB fabrication, namely advanced packaging, ultra high density interconnect (UHDI), and new specialty materials, are converging, changing the landscape of our business. Is it time to start paying close attention to this convergence?

Developing a Strategy

A solid strategy is a critical part of success. This month, we asked some of the top industry leaders and business strategy "gurus" to share their thoughts on developing strategies.

Winning With TQM

In this issue, we explore how TQM has entered the DNA of continuous improvement disciplines, and the role leadership transformation plays in this. If you've ever competed against a TQM company, you understand their winning advantage.

Columns

Latest Columns

||| MENU
Estimated reading time: 1 minute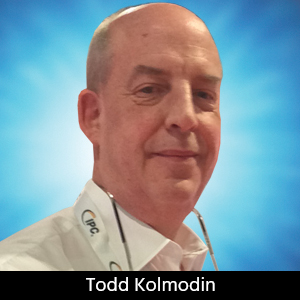 December 5, 2014
What is 4-Wire Kelvin?
I've been asked many times, "What is 4-Wire Kelvin?" So, this month I will explain the 4-Wire Kelvin Test and how it can help uncover defects that normally would go undetected in standard electrical test methodology.
Most of us have used an ohmmeter to measure voltage, resistance, and current. The typical meter has two wires; you probe the two terminals, trace ends or put the leads in line with the circuit for measuring current. A standard ohmmeter is shown in Figure 1 below.
However, with this type of measurement, the resistance of the leads and contact are added to the measurement. In Figure 2 you can see that the two leads with 0.5 ohms of resistance are added to resistance of the resistor being measure and providing a final result of 2.0 ohms, where the expected reading would be 1.0 ohms.
4-Wire Kelvin
4-Wire Kelvin testing is a methodology where high resolution measurements are taken to determine finite changes in resistance. These finite changes in resistance can then be used to locate plating defects or variations in plating thickness. The Kelvin test is highly accurate because of a four terminal system that negates all current sources, lead and contact resistances. This allows for the finite measurements to only be measured on the PCB circuitry. Typically these measurements are in the milliohm range. Figure 3 shows the typical Kelvin circuit.
Now the question, "What can Kelvin detect?" In the PCB industry, the main focus of the Kelvin test is to identify plating defects in the drilled holes.  The higher the aspect ratio of the drilled hole the higher risk of defect. The defects shown in Figure 4 are typically what you will detect using 4-Wire Kelvin. Using standard electrical test with continuity thresholds at 10 ohms (IPC Class 3), these defects will go undetected as the change in resistance introduced by these defects will not cause enough change to fault at the 10 Ohm range. However, using the Kelvin test these changes in resistance will be detected as the changes although may be only 100 to 300 milliohms the high resolution measurement will fail.

Read the full column here.


Editor's Note: This column originally appeared in the October 2014 issue of The PCB Magazine.