Books

Featured Books

pcb007 Magazine

Latest Issues

Current Issue

Finding Ultra

New demands on PCB fabrication, namely advanced packaging, ultra high density interconnect (UHDI), and new specialty materials, are converging, changing the landscape of our business. Is it time to start paying close attention to this convergence?

Developing a Strategy

A solid strategy is a critical part of success. This month, we asked some of the top industry leaders and business strategy "gurus" to share their thoughts on developing strategies.

Winning With TQM

In this issue, we explore how TQM has entered the DNA of continuous improvement disciplines, and the role leadership transformation plays in this. If you've ever competed against a TQM company, you understand their winning advantage.

Columns

Latest Columns

||| MENU
Estimated reading time: 1 minute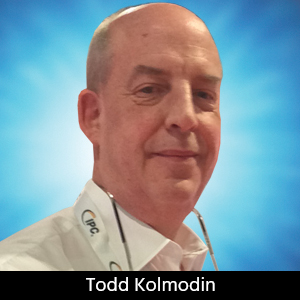 June 12, 2014
Seven Tips for Choosing the Right Test Service
Do you need to go outside your company for your testing service? Maybe you have temporary capacity issues, or maybe your own equipment is down, or maybe you just want to make sure you have an established back-up plan that will be there when you need it? Whatever the reason, it is very important to choose the right outside testing service, because ultimately, you are not just choosing an objective service provider; you are choosing a partner. And not just any partner, but one that represents your product and company in the best possible light.
Therefore, it is important to carefully and diligently select the service bureau that is going to best meet all of your needs. To help you do just that, here are seven things to consider:
How does the place look? Does it look professional, well managed, clean and organized? Does the equipment appear to be in good working order? Does the work look like it is organized? Are the panels properly stacked? How do they handle issues? This is the time to pay close attention to detail. I even check out the bathrooms to make sure they are clean; a quality auditor once told me that this is the first place that he looks when going into any facility to do an audit. He told me that nothing reflects the care and concern of an organization better than the way they keep their restrooms. These things should give you a pretty good preview of what the service bureau is really like.
Take a close look at their equipment. Is it modern and up-to-date? If not all new, is it well maintained? Has the equipment been calibrated recently? Do they perform preventive maintenance on their equipment? There is nothing worse than going to an outside service because your equipment is broken down, only to have their equipment break down. I mean, what's the point of a back-up, after all? Do they have traceability from the panels they have tested to the equipment it was tested on? This is critical!
Read the full column here.


Editor's Note: This column originally appeared in the March 2014 issue of The PCB Magazine.