Books

Featured Books

pcb007 Magazine

Latest Issues

Current Issue

Finding Ultra

New demands on PCB fabrication, namely advanced packaging, ultra high density interconnect (UHDI), and new specialty materials, are converging, changing the landscape of our business. Is it time to start paying close attention to this convergence?

Developing a Strategy

A solid strategy is a critical part of success. This month, we asked some of the top industry leaders and business strategy "gurus" to share their thoughts on developing strategies.

Winning With TQM

In this issue, we explore how TQM has entered the DNA of continuous improvement disciplines, and the role leadership transformation plays in this. If you've ever competed against a TQM company, you understand their winning advantage.

Columns

Latest Columns

||| MENU
Estimated reading time: 5 minutes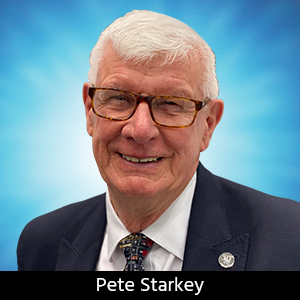 Connect:
Contact Columnist Form
Please register or login to your my I-Connect007 account to send a message to this columnist.
October 28, 2014
HASLEN: An Obituary to Black Pad
"HASLEN: An Obituary to Black Pad"--a bold title, bound to attract attention and provoke controversy. The term "Black Pad" has been used since the late '90s to describe a type of solder joint failure associated with electroless nickel immersion gold (ENIG) PCB finishes, where solder separates from from the electroless nickel surface leaving a black or dark grey deposit. Many theories have been considered as to the cause, but recent research suggests the effect originates from hypercorrosion of the nickel-phosphorus deposit during the immersion gold plating process.
A webinar presented by ITRI Innovation introduced a new solderable finish known as HASLEN, combining features of two established technologies to deposit solder directly on to electroless nickel by hot air solder leveling, and made possible by novel fluxes based on deep eutectic solvents. The HASLEN finish was claimed to reduce cost and to offer overall improvements in the longevity and reliability of PCB assemblies when compared with ENIG.
A background perspective was provided by Nick Hoo, Materials Technology manager at ITRI Innovation, who summarised the characteristics of currently available solderable finishes for PCBs and focused on the properties of ENIG: Its excellent solderability and solderability retention on storage and after multiple reflow, good planarity, low substrate dissolution, and low intermetallic growth during soldering or in the solid state because of the nickel diffusion barrier between tin and copper in the final joint. Set against these attributes were the disadvantages of high cost and loss of high frequency signal integrity, and issues such as black pad, nickel passivation, gold coating porosity and nickel-copper migration.

Hoo shared the opinion that black pad was a consequence of excessive corrosion of the nickel coating during the immersion gold process, although the term appeared to have become a catch-all for problems encountered with ENIG coatings. He referred to an observation, made during the EU-funded ASPIS project when ionic liquid technology had been investigated as a basis of alternative plating methods, that the properties of certain ionic liquids offered scope for development as soldering fluxes for electronics applications.
The University of Leicester, a collaborator in the ASPIS project, has been for many years the centre for research in ionic liquids, resulting in the development of many specialist metal finishing applications. Dr. Andrew Ballantyne described how a class of ionic liquids known as deep eutectic solvents (DES), which were low cost and environmentally benign, exhibited an exceptional ability to dissolve metal oxides without the use of acids. Used as the basis of soldering fluxes, these materials could effectively clean metal surfaces and prevent metal oxidation during soldering, and had been shown to be effective on a range of metals, some of which had been considered unsolderable using conventional fluxes. 

Page 1 of 2