Books

Featured Books

pcb007 Magazine

Latest Issues

Current Issue

Finding Ultra

New demands on PCB fabrication, namely advanced packaging, ultra high density interconnect (UHDI), and new specialty materials, are converging, changing the landscape of our business. Is it time to start paying close attention to this convergence?

Developing a Strategy

A solid strategy is a critical part of success. This month, we asked some of the top industry leaders and business strategy "gurus" to share their thoughts on developing strategies.

Winning With TQM

In this issue, we explore how TQM has entered the DNA of continuous improvement disciplines, and the role leadership transformation plays in this. If you've ever competed against a TQM company, you understand their winning advantage.

Columns

Latest Columns

||| MENU
Estimated reading time: 5 minutes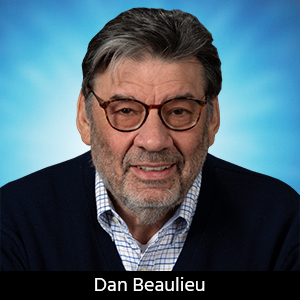 May 18, 2015
Five Ways to get the Most From Your PCB Vendors
Last week we talked about how most PCB buyers are missing the boat when it comes to getting the most from their vendors. We discussed how this new age of buying boards with minimum communications and almost no face-to-face relationships between buyer and vendor has really taken its toll on the PCB industry. Now, vendors are very dissatisfied with the relationships they have with their customers, and the customers are extremely disappointed with their PCB vendors.
OK, now that we've identified the elephant in the room, what are we going to do about it? How are we going to get the board guys and their customers in the same room, and talking the same language so that they can all start reading from the same page and heading in the same, the right direction?
Here's how. Here are five things you, the customer, can do to get the most form your PCB vendors.
Get to know them. I mean really get to know them. Oh, systems are fine, audits are necessary and of course they have to have qualifications, but be careful. These things are not the be-all and the end-all of your relationships with your suppliers. In fact, they can sometimes hurt those relationships because they are only systems, after all. Systems don't always take the people using them into consideration. So, yes, get to know your board shops and the people who work there. Visit them, and look them in the eye. Find out what kind of people you are dealing with, and make sure they are people you can trust, that you can rely on. After all you're putting the success of your new projects and the future of your company in their hands.
Share your information with them after you begin to trust them. Trust them not just because you have a rock-solid NDA, but rather because you have met with them, and you have broken bread with them. You know what they think and how they act and what their values are to the point where you can trust them enough to share your information with them. Let them know what you are working on. Show them what their boards are going into and thus why the boards have to be built a certain way. Explain to them why that board thickness is critical, why those impedance numbers are crucial; why you need to have perfect boards on time every time. Don't just explain the product that the boards are going into; discuss the project as well. Talk to them about your company, your customers and your industry. Give them an understanding of what it takes for your company to be successful and how they can help you be successful.
Talk to your vendor about the future. Let them know what your plans for the future are. Share with them what you will be working on in a year or two years or five years. Show them where your company is going. Let them in on what kind of technology you will require of them and ask them if they will be ready to meet your technological needs. Ask them if they are willing to take this ride into the future with you and start them thinking about their future and what it will take for them to be ready to handle your needs in that future.
Ask them to share their knowledge. If you are going to get everything you can from your PCB vendors, you have to make sure that you let them share their knowledge with you. They are more than just board-building machines; they are a valuable resource. They have years of experience building hundreds of thousands of PCBs, so let them be your PCB experts. Use them that way. Ask their opinion and advice about your end products and your PCB designs. They can help you with this. They can help you develop a better, more producible and more economical design. Remember the adage that the design is not complete until the board is built? Well, stick to that. Have your PCB vendors complete your design by building the board for you.
Answer their questions. If a PCB shop asks you about your design, it's because they want to build it right. They want to give you what you need. They are not trying to be difficult, they are not trying to be a pain in the neck, no they have a question and they need an answer to that question to do a good job for you. In fact, be wary of the company that never asks any questions. I would inspect the heck out of their boards if I were you. These guys are generally not to be trusted. Be very careful of the vendors who don't ask questions.
And of course there is one more. There is always one more: Under-promise and over-deliver.
 Respect them: see their value, appreciate the value they bring to your company. For years OEMs, CEMs, vendors, IPC and other board shops have found it advantageous to commoditize the PCB, to debase it as a low-tech product and trivialize its importance for the sake of getting the lowest prices on the market. All I can say is that you were wrong to do this in the first place, so stop doing it. One more time a 28-layer blind and buried via board is not a commodity, and building one in less than 48 hours is incredibly hard and it sure as hell not a commodity. Stop treating our technology like it's nothing. Stop trying to find the cheapest boards on the market. If your products are so important, if you feel that you are building the very best products in the world, then stop insisting on putting low-priced crap boards into that product…show a little respect for the boards, the people who build them, your products and yourselves. Buy the best to be the best.
As I conclude this column, it strikes me how basic these guidelines are and how far we have strayed from just plain old business to business people to people practices that we even have a column about this. But we do. Imagine a column telling you that you have to communicate directly with your PCB vendors. The more we change the more we stay the same…it's only common sense.