Books

Featured Books

smt007 Magazine

Latest Issues

Current Issue

Chips Don't Float

In Europe and the U.S., legislation is under way to revitalize PCB fabrication and packaging. What is the status of this work, and how specifically does this change the industry landscape for EMS companies? What will help keep us afloat?

Flying High With Digital Twin

The opportunity to use manufacturing simulation as a test bed for job planning and process optimization brings continuous improvement into the modern age. This may be an all-or-nothing type of project, but it's worth the investment.

Artificial Intelligence

In this issue, we (and AI) explored how and when artificial intelligence plays a role in manufacturing today. Whether on the factory floor, or in the front office, AI applications are emerging and changing how we approach planning, processes and problem solving.

Columns

Latest Columns

||| MENU
Advanced Business Intelligence Systems are Not a Luxury
May 20, 2015 | Bill Moradkhan, Portus Inc.
Estimated reading time: 2 minutes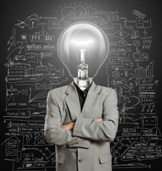 Recently, I saw an innocuous LinkedIn thread that eventually became the inspiration for this article. In the thread, one of my connections mentioned that he had read an article touting the features of a new software tool that allowed users to create interactive Excel spreadsheets and charts with real-time links to their underlying ERP systems data (I am not affiliated in any way with the company or solution that was being described).
My contact had simply said something like "looks good" or "sounds powerful." It was the reply from one of his contacts that struck me. It stated something like, "looks good until you find out it costs $50,000." On the surface, this statement about the implied exorbitant price tag was a reflection of a cost conscious decision maker. Scratch under the surface and it is the perfect example of a pervasive strategic error that costs manufacturing companies many multiples of $50,000 annually.
The problem is that in those few words ("looks good until you find out it costs $50,000") the LinkedIn contributor had in effect conducted an ROI analysis on investing in the software tool. Manufacturing companies are experts in conducting ROI analyses when it comes to production equipment, but most of the analysts and executives who prepare and review ROI analyses do not approach the purchase of software solutions with the same rigor. To clarify this point further, not all software tools suffer this bias. If a piece of hardware or software will impact the production or engineering processes within the organization, an ROI is usually conducted. Investments in CAD tools and other DFM, DFT, and DFx enablers come to mind as great examples of software for which ROIs are explicitly or implicitly conducted as part of the purchasing process. However, if the software is a business intelligence or data analytics solution it is basically treated as an expense or luxury product where the decision amounts to "Should we splurge and get this expensive tool?"
The problem with this approach is that it ignores an undisputed fact: Business intelligence solutions bring efficiencies to an organization's most expensive and most influential functions. The irony here is significant.
In effect, many companies are saying, we will spend countless hours poring over projections to analyze and justify adding a machine that will make our direct labor more efficient, but we will not invest in making our executives, operations analysts, financial analysts and supply chain professionals more efficient. Why is it acceptable to have executives wait for reports that drive key business decisions? Why is it acceptable to continue to drive business analysis and reporting in largely manual ways by downloading information into Excel and spending many hours creating the final report that provides the key business insight, only to repeat the process a week later? What exacerbates the situation is that the information that is being sought is often time-critical and so being inefficient in obtaining the information is a double whammy.
Editor's Note: This article originally appeared in the April 2015 issue of SMT Magazine.
---
Suggested Items
09/26/2023 | ANSYS
Newsweek announced their annual rankings for the Top 100 Most Loved Workplaces® list and Ansys was ranked among the top 20.
09/25/2023 | Alison James
"Electronics systems are at the heart of almost all modern technology. The performance and functionality of these systems have increased at breathtaking speed, chiefly as a result of advancements in semiconductor technology. Semiconductors do not function in isolation," writes Alison James, IPC senior director of government relations, in a 2023 report for the European Commission's Directorate General for Internal Market, Industry, Entrepreneurship. "These electronics systems feature prominently in key sectors like defence, aerospace, space, automotive, medical, and high-performance computing, but electronics are vital to every industry and are central to a variety of EU priorities, including the twin digital and green transitions and Europe's technological sovereignty."
09/21/2023 | IDC
Global shipments for wearable devices returned to growth in the second quarter of 2023 (2Q23) reversing two quarters of decline, according to new data from the International Data Corporation (IDC) Worldwide Quarterly Wearable Device Tracker.
09/20/2023 | PRNewswire
ICZOOM Group Inc., a B2B electronic component products e-commerce platform, provided details on the Company's accelerated growth and steady market expansion strategy, as the Company leverages its strengthened balance sheet and fortified global brand following its successful listing on Nasdaq earlier this year.
08/31/2023 | JCN Newswire
NEC Corporation and Celonis SE have signed an agreement to further expand their strategic partnership. NEC has been named a "Platinum Partner," the top level in Celonis' certification program.