Books

Featured Books

smt007 Magazine

Latest Issues

Current Issue

Chips Don't Float

In Europe and the U.S., legislation is under way to revitalize PCB fabrication and packaging. What is the status of this work, and how specifically does this change the industry landscape for EMS companies? What will help keep us afloat?

Flying High With Digital Twin

The opportunity to use manufacturing simulation as a test bed for job planning and process optimization brings continuous improvement into the modern age. This may be an all-or-nothing type of project, but it's worth the investment.

Artificial Intelligence

In this issue, we (and AI) explored how and when artificial intelligence plays a role in manufacturing today. Whether on the factory floor, or in the front office, AI applications are emerging and changing how we approach planning, processes and problem solving.

Columns

Latest Columns

||| MENU
Estimated reading time: 3 minutes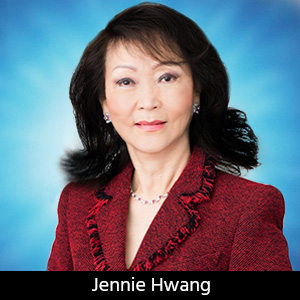 May 27, 2015
The Theory Behind Tin Whisker Phenomena, Part 1
In my lecture, Tin Whiskers—All You Should Know, an audience member expressed the desire to know more about the theory behind tin whiskers and requested that I "spend more time" discussing it. This five-part series, The Theory Behind Tin Whisker Phenomena, serves as a response to that request.
Indeed, physical phenomena occur as a result of scientific principles. For tin whiskering, there are reasons and mechanisms behind its occurrence.
Thermodynamics shows us that in the absence of external energy input, nature spontaneously directs to a state of lower energy and stress/strain in a material or a system and the energy tends to be released by making changes over time. Should the fact that whiskers spontaneously grow out of the surface of the tin coating be associated with the change in energy state (stress/strain) in the coating in the direction that lowers its energy state? Basic mechanisms readily release stress/strain without growing whiskers out of the surface. So why do they? Is there a fundamental distinction between the crystal growth within the lattice and the growth out of surface, which protrude like whiskers? Additionally, in order to grow whiskers, there must be a supply of the material (tin atoms). Where and how does the supply come from? And what does it take to allow the supply to move through along a passable path at a rate that is fast enough in a finite time frame?
Before we delve into the practical questions stated above, let's look at well-established findings and observations in the literature, published or unpublished. Studies indicate that whiskers can be mitigated by controlling the plating process in an equivalent way to controlling stresses in materials. The very sharp decrease in internal stress of tin electrodeposits was observed within minutes after plating. This fast stress release can occur regardless of whether initial stress in the deposit is compressive or tensile. In either case, the value of stress drops to very low numbers, but it remains being of the same type as the initial stress form (i.e., high initial tensile stress reduces to much lower stress value, but remains tensile; high compressive stress remains compressive).
It has also been observed that the inclusion of organic elements in tin structure promotes tin whisker growth. Organic inclusion or the level of inclusion is, in turn, affected by the plating chemistry and its control. And the bright tin has exhibited to be most susceptible to whisker formation. It is evidential that recrystallization and grain growth prior to whisker formation have occurred in bright tin deposit, showing large irregular shape grains as the precursor for whiskers.
When comparing between Cu substrate and Ni substrate, Ni substrate tends to retard the whisker formation. This is evidenced by the successful use of Ni barrier layer to mitigate tin whisker in many incidents, albeit not exhaustively. This phenomenon, related to inter- diffusion rate and intermetallic formation, correlates well with the relative diffusion rates between Cu and Sn vs. Ni and Sn. Another observation showed that the external forces exerted to tin plating, such as bending, stretching, torque, scratches, nicks, and exacerbated whisker growth in the physically stressed region.
Still another experiment exhibited that whisker formation involved a shelf time. However, the shelf time varies without a straightforward correlation with temperature, humidity and other environmental conditions. Studies showed that a moderately warm temperature served as the 'greenhouse' that nurtured whiskers, yet a high temperature (e.g., above 150°C) inhibited whisker formation. Furthermore, the highly disparate whisker growth rates have been reported, ranging from 0.03–9 mm/ year. It is noted that whiskers can grow even in a vacuum environment.
Editor's Note: This article originally appeared in the May 2015 issue of SMT Magazine.