Books

Featured Books

smt007 Magazine

Latest Issues

Current Issue

Chips Don't Float

In Europe and the U.S., legislation is under way to revitalize PCB fabrication and packaging. What is the status of this work, and how specifically does this change the industry landscape for EMS companies? What will help keep us afloat?

Flying High With Digital Twin

The opportunity to use manufacturing simulation as a test bed for job planning and process optimization brings continuous improvement into the modern age. This may be an all-or-nothing type of project, but it's worth the investment.

Artificial Intelligence

In this issue, we (and AI) explored how and when artificial intelligence plays a role in manufacturing today. Whether on the factory floor, or in the front office, AI applications are emerging and changing how we approach planning, processes and problem solving.

Columns

Latest Columns

||| MENU
Solder Paste Printing: Quality Assurance Methodology
June 2, 2015 | Lars Bruno, Ericsson AB, and Tord Johnson, MTEK Consulting AB
Estimated reading time: 1 minute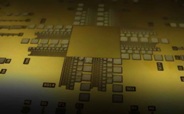 Solder paste printing is known as one of the most difficult processes to quality assure in electronic manufacturing. The challenge increases as the technology development moves toward a mix between large modules and small chip components on large and densely populated printed circuit boards. Having a process for quality assurance of the solder paste print is fast becoming a necessity. This article describes a method to ensure quality secured data from both solder paste printers and inspection machines in electronic assembly manufacturing. This information should be used as feedback in order to improve the solder paste printing process.
Introduction
This article has its roots in the need to improve capacity and quality levels at an electronics manufacturing site. Solder paste printing was identified early on as an area that needed to be secured with many of the new demands put onto the process by recent development in the manufactured products' technology level.

A. The Solder Paste Printing Process
Solder paste printing is one of the most critical processes in electronic manufacturing. The purpose of the process is to apply the correct amount of paste, at the correct position, with the correct form and to do this every time a print is performed. Even though the process can be considered relatively simple, the quality results of the print together with the PCB provide the foundation for the rest of the surface mount process. A good print result is a prerequisite for a good soldering result, while a poor print will lead to additional process issues as the product travels through the manufacturing chain.
The printing process has the following demands and properties:
• Solder paste properties: the viscosity drops when the paste is handled
• Stencil surface friction: must be relatively high to force the paste to roll instead of skid
• Squeegee surface friction: shall be relatively low in order to allow for the paste to roll and release properly when lifted
Editor's Note: This article originally appeared in the May 2015 issue of SMT Magazine.
---
Suggested Items
09/26/2023 | Conecsus Metals México
Conecsus Metals México, an innovative environmental technology and recycling company, will exhibit at the SMTA Foro Tecnico & Expo, Guadalajara, Jalisco, México, on Wednesday, October 25, 2023, beginning at 11:00 a.m.
09/21/2023 | Thermaltronics USA, Inc.
Thermaltronics USA, Inc., a globally acclaimed manufacturer of Precision Soldering Robots and innovative Curie point soldering systems, is excited to announce its participation in the highly anticipated SMTA Guadalajara Expo & Tech Forum, scheduled to take place from October 25-26, 2023.
09/20/2023 | ULT AG
At this year's productronica, the world's leading trade show for electronics manufacturing, ULT will present a brand new extraction solution for solder fumes and vapor.
09/20/2023 | Hentec Industries/RPS Automation
Hentec Industries/RPS Automation, a leading manufacturer of selective soldering, component lead tinning and solderability test equipment, announces that it has added assembly and production staff members to its team to accommodate its recent increase in sales and order demand.
09/19/2023 | SMTA
SMTA is honored to announce Qais Qasaimeh, a graduate student at Auburn University, has been selected as the winner of the 2023 Charles Hutchins Educational Grant.