Books

Featured Books

smt007 Magazine

Latest Issues

Current Issue

Chips Don't Float

In Europe and the U.S., legislation is under way to revitalize PCB fabrication and packaging. What is the status of this work, and how specifically does this change the industry landscape for EMS companies? What will help keep us afloat?

Flying High With Digital Twin

The opportunity to use manufacturing simulation as a test bed for job planning and process optimization brings continuous improvement into the modern age. This may be an all-or-nothing type of project, but it's worth the investment.

Artificial Intelligence

In this issue, we (and AI) explored how and when artificial intelligence plays a role in manufacturing today. Whether on the factory floor, or in the front office, AI applications are emerging and changing how we approach planning, processes and problem solving.

Columns

Latest Columns

||| MENU
Ultra Electronics Gets FIPS, Common Criteria Certifications
June 16, 2015 | Business Wire
Estimated reading time: 2 minutes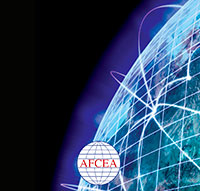 Ultra Electronics, 3eTI, a leading cyber-technology company with products and solutions that secure critical infrastructure and improve operational efficiency, today announced Common Criteria and FIPS 140-2 validation for the new series of CyberFence machine-to-machine (M2M) security devices. With the certifications issued by the National Information Assurance Partnership (NIAP) and National Institute of Standards and Technology (NIST), CyberFence now offers the highest level of certified security available for military and industrial critical networks.
The threat to critical networks is well documented, and 3eTI's solutions are designed to defend against even the most sophisticated attacks. CyberFence employs a layered approach toward the protection of embedded devices and critical industrial networks, inclusive of a firewall, enhanced encryption techniques and robust deep packet inspection.
For more than 20 years, 3eTI has been delivering certified and accredited cyber security products that meet or exceed military and enterprise industrial guidelines. Now with full FIPS 140-2 and Common Criteria certifications, CyberFence extends the 3eTI commitment to proactively delivering next-generation cyber solutions. Unlike other products for endpoint cyber security, 3eTI's CyberFence meets all ISA and NIAP standards, including IEC-62443, for industrial control systems security.
"Our new security validations build upon 3eTI's status as an in-demand provider of highly tailored endpoint security solutions to agencies, such as the US Navy, whose trust is hard won," said Benga Erinle, President, 3eTI. "Our security technicians, who engineered compliance-readiness into our CyberFence series, are deeply trusted by senior civilian and military leaders across the defense landscape."
CyberFence and other 3eTI government-certified solutions are widely deployed across the DoD for wired encryption, secure wireless and video communications. Industrial and Federal operations teams choose CyberFence to safeguard communications against malware infections of trusted computers, deliberate insider attacks within a secure, trusted enclave, or connections of unauthorized devices.
3eTI will be showcasing CyberFence at the AFCEA Defensive Cyber Operations Symposium June 16-18 at the Baltimore Convention Center, booth #4068.
About Ultra Electronics, 3eTI
Ultra Electronics, 3eTI is a leading provider of military-grade secure communications that enable critical systems security, infrastructure security, and facilities management for the defense, government, utilities and industrial markets worldwide. Solutions form robust, cyber-secure, wired and wireless sensor networking systems that modernize and integrate disparate legacy systems across widespread bases and facilities to increase productivity, and provide a path to lower operational costs. 3eTI's product portfolio includes net-centric and OEM products that enable comprehensive data protection for a wide range of defense and industrial applications such as secure wireless mesh networks, industrial sensor networks, cyber security, and perimeter security solutions approved for use by the most stringent and demanding customers, including the US military.
---
Suggested Items
09/22/2023 | Boeing
Boeing has announced a $10 million investment in the George W. Bush Presidential Center to support its museum and Veterans and Military Families programs. 
09/15/2023 | Northrop Grumman
Northrop Grumman Corporation's multi-intelligence MQ-4C Triton uncrewed aircraft achieved a declaration of initial operating capability (IOC) by the U.S. Navy.
09/14/2023 |
BAE Systems signed a contract with the Swedish Defence Materiel Administration (FMV) worth approximately $500 million for 48 new ARCHER artillery systems for the Swedish Army.
09/14/2023 | John Watson -- Column: Elementary, Mr. Watson
Electronics are continually evolving, driven by innovations in printed circuit board technology. Flexible PCBs have emerged as a revolutionary force, reshaping the PCB industry and influencing the design and functionality of countless electronic devices. Some believe that flexible PCBs are a relatively newer technology, but as we will see, that is not true. Since I'm an instructor, here's a short history lesson on how we got here and what we can expect.
09/13/2023 | Hentec Industries/RPS Automation
Hentec Industries/RPS Automation, a leading manufacturer of selective soldering, lead tinning and solderability test equipment, is pleased to announce that Sinclair Manufacturing has purchased Pulsar solderability testing and Photon steam aging systems for installation in their Chartley, Massachusetts facility.