Books

Featured Books

design007 Magazine

Latest Issues

Current Issue

Rigid-flex: Designing in 3D

In this month's issue, our expert contributors share their best tips, tricks and techniques for designing rigid-flex circuits. If you're a rigid board designer considering moving into the 3D world of rigid-flex, this issue is just what the doctor ordered!

Simulation, Analysis, and AI

Getting today's designs "right the first time" is critical, especially with costly advanced PCBs. Simulation and analysis software tools can help you in the fight to eliminate respins. They're not magical, but they can predict the future of your design.

Advanced, Complex & Emerging Designs

This month, our contributors focus on designing PCBs with advanced, complex and emerging technologies. We investigate design strategies for boards that are on the cutting edge of technology, or crazily complex, or so new that designers are still writing the rules as they go.

Columns

Latest Columns

||| MENU
Electronic Design Training Crucial to Industry Growth
June 17, 2015 | Bob Sadowski, Quadra Solutions, Ltd.
Estimated reading time: 2 minutes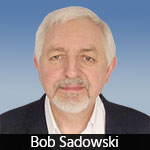 The electronics industry is in a growth period. In 2015, the European electronics industry is set to grow by around 4% over the previous year. The demand for consumer electronics is growing worldwide year-on-year, driven by demand for TVs, headphones and high-definition sound systems. Within commercial and industrial industries, the requirement for smarter, more efficient electronics is also driving strong growth.
In the UK, the electronics industry contributes over £80 billion (approximately US$120 million) to the economy, representing 5.4% of UK GDP, employing over 850,000 people. There is, however, in many countries, a growing concern around labour shortages within the electronics industry, with worries over appropriate workforce skill levels growing.
The story is no different anywhere else, with American small/medium enterprises (SMEs) under similar pressure to recruit and train the most appropriate staff to undertake PCB design work. The U.S. is the world's largest producer of electronic products, accounting for around 21% of the world's total.
A recent study found that 72% of manufacturers believe a labour shortage of electronic design professionals exists, and two-thirds have found difficulty recruiting production and design engineers in the past two years. One of the most adversely hit industries is PCB fabricators, designers and manufacturers, a sector of which 95% are SMEs.
As these companies look to cut costs and drive efficiencies to stay competitive, many larger organisations have considered moving manufacturing functions to other countries to take advantage of cheaper labour costs. This, unfortunately, only further compounds the reported skill shortages within the UK, Europe and U.S.
A recent study by IPC highlights a number of reasons for these concerning issues. Demand for talent in electronics manufacturing has grown faster than the supply, due in part to an ageing workforce. Another IPC study of the North American Electronics industry found that leading issues impacting recruitment included a negative public perception of the industry, job candidate salary and development expectations and continuous professional development opportunities within the industry.
Within the past few years, there has been a greater focus on encouraging young people into manufacturing and electronic industries, with the resurgence of apprenticeships and a greater push for organisations to work in unison with local government, business networks and education providers.
There are many examples of areas where these initiatives have been successful, such as one lead by the UK Electronic Skills Foundation, a great example of where bridging the gap between employer and education providers has helped to promote the industry. Electronics organisations from Cambridge held competitions for students in order to stimulate interest and raise awareness of the electronics industry and its career opportunities. It is hoped that projects like these will gain momentum and be championed elsewhere.
To read this entire article, which appeared in the May 2015 issue of The PCB Design Magazine, click here.
---
Suggested Items
09/29/2023 | Dixon
Dixon wholly owned subsidiary- Padget Electronics Private Limited enters into an Agreement with Xiaomi to carry out manufacturing of smart phones and other related products for Xiaomi.
09/29/2023 | USPAE
In a major initiative to innovate how the Department of Defense (DoD) spurs commercial technology development, the U.S. Partnership for Assured Electronics (USPAE) and DoD launched a Defense Business Accelerator (DBX) to open doors for industrial base growth and stimulate private investment.
09/28/2023 | KYZEN'
KYZEN, the global leader in innovative environmentally friendly cleaning chemistries, is proud to announce that it is sponsoring the Women's Leadership Program Connection Reception to be held at SMTA International.
09/28/2023 | Nolan Johnson, I-Connect007
The practical question around CHIPS Act development and electronics assembly is, "Will this change how we do business?" Indium Corporation's Dr. Andy Mackie sat down with Nolan Johnson to share what he sees as emerging answers to that question from his perspective as an expert in electronics assembly and packaging, and as a participant in standards development through IPC, JEDEC, and SEMI.
09/28/2023 | ZESTRON
ZESTRON is happy to announce that Senior Application Engineer, Ravi Parthasarathy, will be presenting "Revolutionizing PCB Assembly Cleaning: