Books

Featured Books

design007 Magazine

Latest Issues

Current Issue

Rigid-flex: Designing in 3D

In this month's issue, our expert contributors share their best tips, tricks and techniques for designing rigid-flex circuits. If you're a rigid board designer considering moving into the 3D world of rigid-flex, this issue is just what the doctor ordered!

Simulation, Analysis, and AI

Getting today's designs "right the first time" is critical, especially with costly advanced PCBs. Simulation and analysis software tools can help you in the fight to eliminate respins. They're not magical, but they can predict the future of your design.

Advanced, Complex & Emerging Designs

This month, our contributors focus on designing PCBs with advanced, complex and emerging technologies. We investigate design strategies for boards that are on the cutting edge of technology, or crazily complex, or so new that designers are still writing the rules as they go.

Columns

Latest Columns

||| MENU
Estimated reading time: 1 minute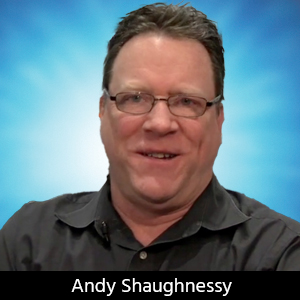 August 26, 2015
The Shaughnessy Report: The PCB Design Supply Chain
It's not a simple task providing you all with information you can use. Most of you are really good at your job, and you could design just about any type of board that your boss throws at you. And you should be good; most of you are—ahem—seasoned veterans of the PCB design world. At this point in your career, you have this stuff down to a science.
You're probably not going to discover a brand-new way to design boards, but you know that there's always something to learn in this job: new design tips and tricks, changes in PCB technology, market trends, and much more.  As the ol' saying goes, "You learn something new every day." We certainly do!
So, we occasionally look at other design topics that are not directly related to PCB design and layout techniques—markets, legislation, materials, education, etc. Is there designer interest in this topic? This is what happened when we surveyed our readers a few months ago.
We asked readers of The PCB Design Magazine if their supply chain was a problem for them. Almost two thirds of respondents said no, but a solid 37% said yes. And surprisingly, for many it was an emphatic "yes." Navigating the supply chain is a huge challenge for some of our leading companies.
What sort of bugaboos were designers referring to? Long lead times, parts obsolescence, multiple component changes and ECOs…you name it. Some designers said the parts selection process on the front end is the worst part of the design cycle, and their companies have had to stock more and more hard-to-find parts. Redesigning boards with obsolete parts ranked high too.
Even worse, some respondents said that the supply chain was the one thing they could not influence, much less control. Comments such as "We're dealing with idiots" were typical. How would you like to work in a situation like that? Maybe you are right now. You have my sympathy.
To read this entire article, which appeared in the July 2015 issue of The PCB Design Magazine, click here.