Books

Featured Books

pcb007 Magazine

Latest Issues

Current Issue

Finding Ultra

New demands on PCB fabrication, namely advanced packaging, ultra high density interconnect (UHDI), and new specialty materials, are converging, changing the landscape of our business. Is it time to start paying close attention to this convergence?

Developing a Strategy

A solid strategy is a critical part of success. This month, we asked some of the top industry leaders and business strategy "gurus" to share their thoughts on developing strategies.

Winning With TQM

In this issue, we explore how TQM has entered the DNA of continuous improvement disciplines, and the role leadership transformation plays in this. If you've ever competed against a TQM company, you understand their winning advantage.

Columns

Latest Columns

||| MENU
Ventec's Martin Cotton to Present Paper on PCB Design Process at SMART Group European Conference
September 7, 2015 | Ventec Europe
Estimated reading time: 1 minute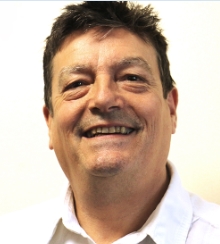 Ventec Europe, a world leader in the production of polyimide & high reliability epoxy laminates and prepregs, today announced that Martin Cotton, Director OEM Technology, will present a paper entitled 'Making the right decisions at the right time in the PCB design process' at the 2015 SMART Group European Conference & Exhibition. The conference will be held on the 22-23rd September at the National Physical Laboratory (NPL), one of the UK's leading science and research facilities, located in Teddington, London.
In PCB design, a key decision influencing the process and the eventual outcomes (quality, yield, cost) is the selection of material, particularly when the PCB in question requires significant performance parameters to be met. Martin's presentation will highlight the processes that lead to successful design and will explore how errors can be avoided that lead to risk, potential problems and compromises.
Martin commented: 'Over two days, The SMART Group Conference & Exhibition offers delegates and key suppliers of materials, equipment and testing services the opportunity to meet, network and discuss the latest industry developments and trends. Ventec and the SMART Group have a strong history together and we are excited about our participation at this year's European Conference.'
For more information about Ventec's solutions and the company's wide variety of products, please visit www.ventec-europe.com.
About Ventec Europe
Ventec Europe is a member of the Ventec International Group and a world leader in the production of high quality and high performance copper clad laminates and prepregs, with full R&D and product development capabilities. With two fully equipped service centers in the UK and Germany, Ventec Europe is ideally set up to service the needs of the European PCB manufacturing industry providing quality products, reliable engineering support, on time delivery and quick-turn production.
For more information, visit www.ventec-europe.com, or use the Ventec app.
---
Suggested Items
09/20/2023 | I-Connect007 Editorial Team
Panasonic's Darren Hitchcock spoke with the I-Connect007 Editorial Team on the complexities of moving toward ultra HDI manufacturing. As we learn in this conversation, the number of shifting constraints relative to traditional PCB fabrication is quite large and can sometimes conflict with each other.
09/14/2023 | MKS' Atotech
MKS' Atotech, a leading surface finishing brand of MKS Instruments, will participate in the upcoming IPCA Expo at Bangalore International Exhibition Centre (BIEC) and showcase its latest PCB manufacturing solutions from September 13 – 15.
09/14/2023 | Vern Solberg -- Column: Designer's Notebook
Flexible circuit applications can be as basic as furnishing electrical interconnect between two conventional circuit board assemblies, or to prove a platform for placing and interconnecting electronic components. During the planning and pre-design phase of the flexible circuit, there will be several material and process related questions that need to be addressed. Most flexible circuit fabricators welcome the opportunity to discuss their customers' flexible circuit objectives prior to beginning the actual design process.
09/14/2023 | John Watson -- Column: Elementary, Mr. Watson
Electronics are continually evolving, driven by innovations in printed circuit board technology. Flexible PCBs have emerged as a revolutionary force, reshaping the PCB industry and influencing the design and functionality of countless electronic devices. Some believe that flexible PCBs are a relatively newer technology, but as we will see, that is not true. Since I'm an instructor, here's a short history lesson on how we got here and what we can expect.
09/11/2023 | PRNewswire
Can digital and/or high throughput manufacturing be applied to circuit boards? Can stretchable electronics be produced without sacrificing processing capabilities?