Books

Featured Books

pcb007 Magazine

Latest Issues

Current Issue

Finding Ultra

New demands on PCB fabrication, namely advanced packaging, ultra high density interconnect (UHDI), and new specialty materials, are converging, changing the landscape of our business. Is it time to start paying close attention to this convergence?

Developing a Strategy

A solid strategy is a critical part of success. This month, we asked some of the top industry leaders and business strategy "gurus" to share their thoughts on developing strategies.

Winning With TQM

In this issue, we explore how TQM has entered the DNA of continuous improvement disciplines, and the role leadership transformation plays in this. If you've ever competed against a TQM company, you understand their winning advantage.

Columns

Latest Columns

||| MENU
MacDermid Appoints Joe D'Ambrisi as VP – Global Electronics Solutions
September 24, 2015 | MacDermid Electronics Solutions
Estimated reading time: 1 minute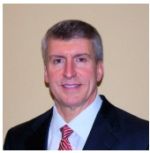 MacDermid Electronics Solutions, a division of MacDermid Inc., a Platform Specialty Products Corporation company, announces the appointment of Joe D'Ambrisi as Vice President – Global Electronics Solutions. In his new capacity, Mr. D'Ambrisi will have global responsibility for all of MacDermid's Electronic Solutions operations including Sales and Technical Support, Research and Development, Marketing, OEM, and Advanced Electronics.
D'Ambrisi is a graduate of Lehigh University and has had a distinguished 31 year tenure with MacDermid, most recently as Vice President Electronics Solutions, Innovation and Marketing. D'Ambrisi has extensive experience in the Electronics business, including roles as a research chemist, Business Manager for Metallization Technologies, and Director of Final Finishes since joining MacDermid in 1984.
MacDermid supplies innovative products to a rapidly changing electronics marketplace. Working with our customers, we research, formulate and deliver specialty chemicals for the most complex printed circuit board designs. We specialize in the areas of final finishes, through-hole metallization, and circuit formation providing a critical component for maintaining the finished product's overall performance. From wireless devices and computers to automotive and military electronics, MacDermid's products are an integral part of the electronics manufacturing industry.
About MacDermid
MacDermid is a leading supplier of specialty chemicals for fabricators, assemblers, and original equipment manufacturers. We are a proven innovator in the field of electronics processing, with a passion for providing application-specific solutions for our customers' most difficult manufacturing challenges and unsurpassed technical support. Visit us at: electronics.macdermid.com.
---
Suggested Items
09/29/2023 | Dixon
Dixon wholly owned subsidiary- Padget Electronics Private Limited enters into an Agreement with Xiaomi to carry out manufacturing of smart phones and other related products for Xiaomi.
09/29/2023 | USPAE
In a major initiative to innovate how the Department of Defense (DoD) spurs commercial technology development, the U.S. Partnership for Assured Electronics (USPAE) and DoD launched a Defense Business Accelerator (DBX) to open doors for industrial base growth and stimulate private investment.
09/28/2023 | KYZEN'
KYZEN, the global leader in innovative environmentally friendly cleaning chemistries, is proud to announce that it is sponsoring the Women's Leadership Program Connection Reception to be held at SMTA International.
09/28/2023 | Nolan Johnson, I-Connect007
The practical question around CHIPS Act development and electronics assembly is, "Will this change how we do business?" Indium Corporation's Dr. Andy Mackie sat down with Nolan Johnson to share what he sees as emerging answers to that question from his perspective as an expert in electronics assembly and packaging, and as a participant in standards development through IPC, JEDEC, and SEMI.
09/28/2023 | ZESTRON
ZESTRON is happy to announce that Senior Application Engineer, Ravi Parthasarathy, will be presenting "Revolutionizing PCB Assembly Cleaning: