Books

Featured Books

smt007 Magazine

Latest Issues

Current Issue

Chips Don't Float

In Europe and the U.S., legislation is under way to revitalize PCB fabrication and packaging. What is the status of this work, and how specifically does this change the industry landscape for EMS companies? What will help keep us afloat?

Flying High With Digital Twin

The opportunity to use manufacturing simulation as a test bed for job planning and process optimization brings continuous improvement into the modern age. This may be an all-or-nothing type of project, but it's worth the investment.

Artificial Intelligence

In this issue, we (and AI) explored how and when artificial intelligence plays a role in manufacturing today. Whether on the factory floor, or in the front office, AI applications are emerging and changing how we approach planning, processes and problem solving.

Columns

Latest Columns

||| MENU
productronica 2015 to Highlight PCB, EMS Industries
September 29, 2015 | productronica
Estimated reading time: 2 minutes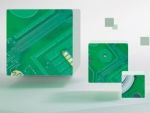 For the first time ever, this year's productronica will highlight the sectors for PCB manufacturing and electronics manufacturing services (EMS) in the new PCB & EMS cluster in Hall B1. The world's leading trade fair invites visitors and exhibitors to gather information and join the dialog about the latest hot topics such as Industry 4.0 at the PCB & EMS Marketplace, among other things, at the various technical lectures on EMS Highlight Day on November 11, 2015, which is being organized by the Central Association of the German Electrical and Electronics Industry (ZVEI). productronica takes place from November 10–13, 2015.
Germany's PCB industry has seen above-average growth this year. The ZVEI's PCB and Electronic Systems Division expects market volume to increase by some 8.3 percent to approximately €1.5 billion for 2015.
"This growth is being driven by strong increases in application sectors such as automotive electronics at approximately 10 percent and industrial electronics at some 9 percent. This development reflects Germany's strength in these areas compared to the rest of the world. According to our estimates, the global PCB market is only expected to grow by approximately 1.3 percent," said Dr. Christoph Weiss, deputy managing director of the ZVEI's PCB and Electronic Systems Division.
The ZVEI feels that this overall positive development will also affect the German market for electronic assemblies (OEM/EMS/ODM), which it is forecasting will grow by 8.5 percent to 27.8 billion euros in 2015. "That will also be noticeable at productronica, when the entire cluster is being presented together in an entire hall," Dr. Weiss continues.
European manufacturers score points through specialization
During the past few years, the market in Europe and the Unites States has become increasingly specialized and differentiated. There is room for manufacturers that specialize in working with materials that are difficult to process. Such as Posalux, for example, a manufacturer of machines—among other things for PCB manufacturing—and a productronica exhibitor from the very beginning.
In the EMS sector, manufacturers are increasingly developing into system suppliers because customers expect them to perform the entire range of tasks along the value chain, from development and series production to supplying replacement parts. The trend toward compact electronics and more complex assembly and packaging technology such as package on package (PoP) as a foundation for the smart home or autonomous driving is continuing.
Michael Pawellek, Managing Director of the electronics services company Eltroplan, confirms that the market is growing. "We have seen a considerable increase in sales of nearly 20 percent compared to the previous year. By developing and manufacturing compact electronic assemblies and systems for various applications, Eltroplan is satisfying market demand and is well positioned for the future," he said. That will also be noticeable at productronia.
"Having tasks performed by service providers, especially using state-of-the-art machines, delivers optimum results. Machine and system suppliers and EMS providers are all represented at productronica, and both groups profit from the synergy effects," Pawellek continues.
Despite the positive economic situation, companies are in no position to relax: Increasing raw-material prices, global crises and slower growth in China are challenges that can only be met with a great deal of flexibility, high quality, diversified production processes, sector-specific know-how and competent employees.
"The PCB & EMS Marketplace is the perfect platform for content-related dialog and networking," says Dr. Weiss. "The latest market developments, trends such as digitalization and Industry 4.0 and topics such as reworking and repairing electronics assemblies, EMS providers' development services and PCB reliability are this year's hot topics."
---
Suggested Items
09/28/2020 | ZVEI PCB and Electronic Systems
VDMA and ZVEI have founded the "Industrial Digital Twin Association" (IDTA) as a user organization for Industrie 4.0 together with Bitkom and 20 companies from the mechanical and electrical engineering industries.
10/22/2015 | ZVEI PCB and Electronic Systems
Total PCB sales in Germany were down by 10 percent in August compared with the previous month, and down by 5.7 percent year-on-year, according to the ZVEI PCB and Electronic Systems.