Books

Featured Books

design007 Magazine

Latest Issues

Current Issue

Rigid-flex: Designing in 3D

In this month's issue, our expert contributors share their best tips, tricks and techniques for designing rigid-flex circuits. If you're a rigid board designer considering moving into the 3D world of rigid-flex, this issue is just what the doctor ordered!

Simulation, Analysis, and AI

Getting today's designs "right the first time" is critical, especially with costly advanced PCBs. Simulation and analysis software tools can help you in the fight to eliminate respins. They're not magical, but they can predict the future of your design.

Advanced, Complex & Emerging Designs

This month, our contributors focus on designing PCBs with advanced, complex and emerging technologies. We investigate design strategies for boards that are on the cutting edge of technology, or crazily complex, or so new that designers are still writing the rules as they go.

Columns

Latest Columns

||| MENU
Physics of Failure Durability Simulations for Automotive Electronics
September 30, 2015 | James G. McLeish and Tom O'Connor, DfR Solutions
Estimated reading time: 1 minute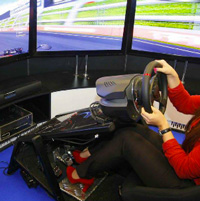 Automotive electronics systems are becoming increasing complex and essential for the proper, safe operation of cars and trucks. Vehicle controls for basic operation and safety functions are increasingly being implemented by electronic modules. The ability of these electronic systems to function reliably is becoming a greater aspect of vehicle safety as was dramatically demonstrated by the 2009–2011 recall of over 9 million Toyota vehicles for unintended acceleration issues.  
After the Toyota incident, the U.S. National Academy of Science issued "Special Report #038: The Safety Challenge and Promise of Automotive Electronics—Insights from Unintended Acceleration" in January 2012. The report cited that federal safety regulators in the National Highway Traffic Safety Administration (NHTSA) lack the expertise to monitor vehicles with increasingly sophisticated electronics, as was demonstrated by the need for NHSTA to call in NASA electronic personnel to assist in the investigation.
But 2014 was an even worse year for the auto industry, plagued with a record 700 recalls of over 60 million vehicles that has cost billions of dollars, involved numerous NHTSA safety investigations, record federal fines, damning publicity, unsettled legal liabilities, and congressional investigations. Severe new vehicle safety legislation is now under consideration. With many of these reliability issues, the vehicles' systems functioned for years before failures with safety consequences occurred. Others involved situations where product teams, executives and regulators did not recognize the safety consequences of product and system quality, reliability and durability (QRD) capabilities, especially when new technology is involved. The industry now searches for ways to ensure that this never occurs again.
While electronic reliability issues were widely suspected, but eventually ruled out as a root cause, the crisis revealed the challenges of evaluating, validating and investigating the reliability and safety assurance aspect of modern, distributed and interactive vehicle controls systems that are equally taxing on OEMs, electronic system suppliers and regulators.
Meanwhile, in Europe, the new standard ISO 26262, "Road Vehicles—Functional Safety," defines an automotive-specific approach for determining risk classes and requirements for validation and confirmation measures to ensure a sufficient and acceptable level of safety and reliability is being achieved.
To read this entire article, which appeared in the September issue of The PCB Design Magazine, click here.
---
Suggested Items
09/26/2023 | PRNewswire
Macronix International Co., Ltd., a leading integrated-device manufacturer in the non-volatile memory (NVM) market, announced its OctaFlash memory line has received ISO 26262 ASIL D (Automotive Safety Integrity Level) certification from SGS TÜV Saar, ensuring makers of automotive electronic systems that OctaFlash meets the highest level of safety in automotive electronics.
09/25/2023 | Alison James
"Electronics systems are at the heart of almost all modern technology. The performance and functionality of these systems have increased at breathtaking speed, chiefly as a result of advancements in semiconductor technology. Semiconductors do not function in isolation," writes Alison James, IPC senior director of government relations, in a 2023 report for the European Commission's Directorate General for Internal Market, Industry, Entrepreneurship. "These electronics systems feature prominently in key sectors like defence, aerospace, space, automotive, medical, and high-performance computing, but electronics are vital to every industry and are central to a variety of EU priorities, including the twin digital and green transitions and Europe's technological sovereignty."
09/21/2023 | Scienscope International
Join Scienscope at the Guadalajara Expo and Tech Forum, where innovation knows no bounds. 
09/21/2023 | Juki Automation Systems (JAS), Inc.
Juki Automation Systems (JAS), Inc., a world-leading provider of automated assembly products and systems and subsidiary of Juki Corporation, is excited to announce its participation in the upcoming SMTA Guadalajara Expo.
09/20/2023 | ULT AG
At this year's productronica, the world's leading trade show for electronics manufacturing, ULT will present a brand new extraction solution for solder fumes and vapor.