Books

Featured Books

pcb007 Magazine

Latest Issues

Current Issue

Finding Ultra

New demands on PCB fabrication, namely advanced packaging, ultra high density interconnect (UHDI), and new specialty materials, are converging, changing the landscape of our business. Is it time to start paying close attention to this convergence?

Developing a Strategy

A solid strategy is a critical part of success. This month, we asked some of the top industry leaders and business strategy "gurus" to share their thoughts on developing strategies.

Winning With TQM

In this issue, we explore how TQM has entered the DNA of continuous improvement disciplines, and the role leadership transformation plays in this. If you've ever competed against a TQM company, you understand their winning advantage.

Columns

Latest Columns

||| MENU
Tamara den Daas Appointed OEM Global Account Manager for Avionics & Automotive at Ventec International
November 23, 2015 | Ventec International Group
Estimated reading time: 1 minute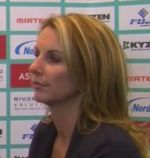 Ventec International Group, a world leader in the production of polyimide & high reliability epoxy laminates and prepregs, is delighted to announce the appointment of Tamara den Daas in the role of OEM Global Account Manager with a focus on opportunities within the Avionics & Automotive markets. Tamara reports to the Director of OEM Technology Marketing, Martin Cotton, joining Peter Koolen as the third member of Ventec International's OEM Group, which acts as an interface for OEM customers around the world.
With over 18 years of experience working in the PCB industry, Tamara further strengthens Ventec's presence as a world-class provider of high performance copper clad laminates and pre-pregs. Tamara has a Bachelor of Commerce Degree and started her PCB career at Mommers Print Service which was later acquired by Viasystems. She went on to work for Square DMS, Sanmina and Elvia PCB in global Sales & Marketing roles. Tamara brings with her extensive knowledge of the PCB industry, along with an impressive network of leading contacts that she has nurtured through years of experience in the industry.
Particularly her knowledge of the Avionics and Automotive markets and her proven account management skills, enable Tamara to confidently offer Ventec's OEM customers the right advice for the selection and specification of materials that ensure optimum product performance and cost-effectiveness without compromising manufacturability or functionality.
Martin Cotton comments: 'We are delighted that Tamara has joined our OEM Group. She knows the PCB industry inside and out, she understands materials and she knows the requirements of Avionics & Automotive OEM's. Most importantly, she also shares our vision for the future and has a clear vision for taking Ventec's business to the next level of success.'
About Ventec International
With volume manufacturing facilities and HQ in Suzhou China, Ventec International specializes in advanced copper clad glass reinforced and metal backed substrates for the PCB industry. With distribution locations and quick-turn CCL manufacturing sites in both the US and Europe, Ventec International is a premier supplier to the Global PCB industry. For more information, visit www.venteclaminates.com, www.ventec-usa.com or www.ventec-europe.com.  
---
Suggested Items
09/20/2023 | I-Connect007 Editorial Team
Panasonic's Darren Hitchcock spoke with the I-Connect007 Editorial Team on the complexities of moving toward ultra HDI manufacturing. As we learn in this conversation, the number of shifting constraints relative to traditional PCB fabrication is quite large and can sometimes conflict with each other.
09/14/2023 | MKS' Atotech
MKS' Atotech, a leading surface finishing brand of MKS Instruments, will participate in the upcoming IPCA Expo at Bangalore International Exhibition Centre (BIEC) and showcase its latest PCB manufacturing solutions from September 13 – 15.
09/14/2023 | Vern Solberg -- Column: Designer's Notebook
Flexible circuit applications can be as basic as furnishing electrical interconnect between two conventional circuit board assemblies, or to prove a platform for placing and interconnecting electronic components. During the planning and pre-design phase of the flexible circuit, there will be several material and process related questions that need to be addressed. Most flexible circuit fabricators welcome the opportunity to discuss their customers' flexible circuit objectives prior to beginning the actual design process.
09/14/2023 | John Watson -- Column: Elementary, Mr. Watson
Electronics are continually evolving, driven by innovations in printed circuit board technology. Flexible PCBs have emerged as a revolutionary force, reshaping the PCB industry and influencing the design and functionality of countless electronic devices. Some believe that flexible PCBs are a relatively newer technology, but as we will see, that is not true. Since I'm an instructor, here's a short history lesson on how we got here and what we can expect.
09/11/2023 | PRNewswire
Can digital and/or high throughput manufacturing be applied to circuit boards? Can stretchable electronics be produced without sacrificing processing capabilities?