Books

Featured Books

pcb007 Magazine

Latest Issues

Current Issue

Finding Ultra

New demands on PCB fabrication, namely advanced packaging, ultra high density interconnect (UHDI), and new specialty materials, are converging, changing the landscape of our business. Is it time to start paying close attention to this convergence?

Developing a Strategy

A solid strategy is a critical part of success. This month, we asked some of the top industry leaders and business strategy "gurus" to share their thoughts on developing strategies.

Winning With TQM

In this issue, we explore how TQM has entered the DNA of continuous improvement disciplines, and the role leadership transformation plays in this. If you've ever competed against a TQM company, you understand their winning advantage.

Columns

Latest Columns

||| MENU
Estimated reading time: 3 minutes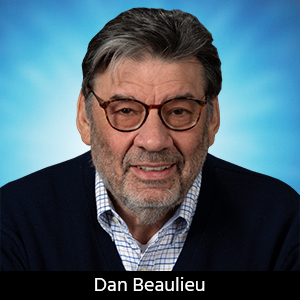 December 21, 2015
It's Only Common Sense: The Weekly Sales Report
A wise man once said that the only way to accomplish any task is to measure your progress. And no truer words were ever spoken, especially when it comes to sales.
You can file it under "boring but important," and you can try to come up with all sorts of reasons not to do it. You can try to avoid doing it at all costs, but if you want to do a great job as a salesperson or any other kind of professional, you need to produce a written, weekly report on your activity.  
If you hire and manage salespeople, you need to have them write up a weekly report for you. Actually, they need to do it for themselves, because one of the true tenets of reporting is that the report is at least as important to the person writing the report as it is to the manager reading it.
Look, I'm not talking about some make-work report that does nothing but prove that the manager can make his people accountable. No, not at all. I am talking about a good and thorough accounting of what the salesperson has accomplished in the past week and what his plans are for the coming week.
This weekly report is particularly important for salespeople out in the field. They need to account for their time. They need to review exactly what they accomplished during the previous week: who they visited, what occurred during those visits, any challenges they faced and how they overcame them. A weekly report should also include any updated news they need to pass on to the rest company.
A good weekly report should contain the following:
Bookings for the week
Bookings versus forecast month-to-date (Yes, there has to be a forecast. Stop arguing about that)
Bookings versus forecast year-to-date
Customer visits during the week and what occurred during those visits (keep it brief; this is not the time to write "War and Peace")
Accomplishments (new orders, new customers, progress on that whale of a customer you are working on landing)
Challenges (Unhappy customers, customers who are going out of business, quality or delivery issues, impending problems)
Summary (one or two summation sentences of how things are going.
Plans for the following week (just that, what are the sales persons' plans for next week)
It's nothing particularly complicated, just an accounting of what happened last week and how it was handled.
A report like this one is very useful for the management team back home, because it lets them now what is going on with their customers specifically and in your territory as a whole. With an entire national, or even international sales force this gives the management team a good weekly portrait of what is going on with all of their customers, no matter where they are.
But as I said earlier, as much as it is a great reporting and informational tool for the team, it is also a valuable tool for the salespeople themselves. The very act of sitting down and putting together a weekly report causes the salesperson to recall, review and reflect on her activities for the past week. It will cause her to measure (there's that word again) exactly what she has accomplished. If the report is rather, let's say, flimsy, she will be the first to see it and hopefully realize that she is going to have to kick it up a notch.
If the numbers are not very good, if he is behind in his forecast, he will know it immediately and be able to do something about it. He will be able to correct a downhill slide in business before it is too late and the month or even the year is lost
The very act of sitting down and writing a weekly report causes the salesperson to go over his notes for the week, thus recalling any actions that he needs to take. If something good happened, he can recall that sale and review why it happened, and what worked. Then, he can develop a plan to repeat those successful tactics and thus repeat the success.
Obviously that same applies to tactics that did not work. In any case, by recalling and reviewing and reflecting on the week's activities, the salesperson will learn from his triumphs and his failures and hone his skills on his way to becoming a better salesperson.
By the way, to those salespeople who like to ask, "Do you want me sitting in the office writing reports or do you want me in front of customers?" I'll say it once and for all. We want both. It's all part of the job. It's all part of being a great professional salesperson. It's only common sense.