Books

Featured Books

pcb007 Magazine

Latest Issues

Current Issue

Finding Ultra

New demands on PCB fabrication, namely advanced packaging, ultra high density interconnect (UHDI), and new specialty materials, are converging, changing the landscape of our business. Is it time to start paying close attention to this convergence?

Developing a Strategy

A solid strategy is a critical part of success. This month, we asked some of the top industry leaders and business strategy "gurus" to share their thoughts on developing strategies.

Winning With TQM

In this issue, we explore how TQM has entered the DNA of continuous improvement disciplines, and the role leadership transformation plays in this. If you've ever competed against a TQM company, you understand their winning advantage.

Columns

Latest Columns

||| MENU
Estimated reading time: 3 minutes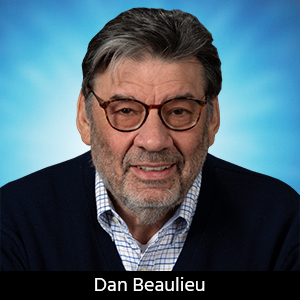 February 1, 2016
Present As If Your Life Depended on It
An organization of venture capitalists in San Francisco holds an event called DEMO. The purpose of this event is to invite innovators and inventors to pitch their products and services to a group of VCs, a real-life "Shark Tank" on steroids.
But the interesting thing about these events is that they are not free. In fact, entrepreneurs looking for investors pay $18,500 for the opportunity to deliver their pitches. And here is the most important part: They only have eight minutes to deliver what is probably the most important presentation of their lives.
For those of you have not yet pulled out your calculator, I'll save you the time. That's $2,312.50 per minute. That's something to think about, isn't it?
Now, consider this. Think about your own presentations. How long do they take?  Are they clear and concise? Could you deliver an eight-minute presentation that would be so impressive that you would be willing to pay $2,312.50 per minute for the eight minutes to deliver it?
No matter what part of this business you are in, sooner or later you are going to have to give a presentation. So, here are a few tips that will help you produce and give the very best presentation you have ever given.
Make sure you know exactly what you want to say.
Know exactly how you want to say it.
Have a complete understanding of who your audience is. What do they want to hear? What are they are interested in, and most importantly, what is going to curl their toes?
What message do you want to leave them with?
How are you going to impress your audience?
Is shorter better than longer? No, you don't have to limit your presentation to eight minutes, but you need to make every minute count.
A great presentation should make only three points. Not two, and not six. Four might do, but no more than four and no less than three.
Each slide should feature only one concept.
Each slide should use very few words.
Great slides only have an image, a graphic that symbolizes what you are talking about on that slide.
Yes, your slides should use very few words. Instead, they should have cues for you to create curiosity and interest in the point you are making.
Your narrative should be in your head. You should know exactly what you are going to say with each slide. Know the words so well that you can speak directly to the audience; do not read the words off each slide.
Make sure that you are always telling stories to illustrate the message you are trying to get across. Great stories always make a great dramatic impact. And, yes, they are always remembered long after the numbers and facts are forgotten.
If you must use numbers and facts, make sure they are interesting and memorable. Hook them to an analogy that will be interesting enough to be memorable.
Rehearse, rehearse, rehearse. The better you know your subject, the better you will present. In fact the more prepared you are for the presentation, the more spontaneous and unrehearsed it will seem.
Try out your presentation in front of a friendly audience. But make sure that audience is not so friendly that they will not give you an honest opinion of how you are doing. Courageously ask for their criticism. Urge them to be honest. This is all just a part of the preparation.
And finally, end with a bang. Leave them with a story that is so impressive that they are going to be disappointed that you're finished your presentation.
Finally, make sure you have a Q&A period after your presentation and be absolutely sure you prepare fully for those questions. If you have done this step correctly, there should never be a single question asked that you did not anticipate.
You might not have to present in front of an audience that is going to charge you $18,500 for the privilege of presenting, but your next presentation could be just as important to you and your company in the long run.
So, conduct each presentation as if you are paying five figures for the privilege. If you do so and follow the guidelines I've laid out here, you will give a great presentation.
It's only common sense.