Books

Featured Books

pcb007 Magazine

Latest Issues

Current Issue

Finding Ultra

New demands on PCB fabrication, namely advanced packaging, ultra high density interconnect (UHDI), and new specialty materials, are converging, changing the landscape of our business. Is it time to start paying close attention to this convergence?

Developing a Strategy

A solid strategy is a critical part of success. This month, we asked some of the top industry leaders and business strategy "gurus" to share their thoughts on developing strategies.

Winning With TQM

In this issue, we explore how TQM has entered the DNA of continuous improvement disciplines, and the role leadership transformation plays in this. If you've ever competed against a TQM company, you understand their winning advantage.

Columns

Latest Columns

||| MENU
Copper Laminates Made From Transparent Polyimide Films Now Available
August 26, 2016 | DKN Research
Estimated reading time: 3 minutes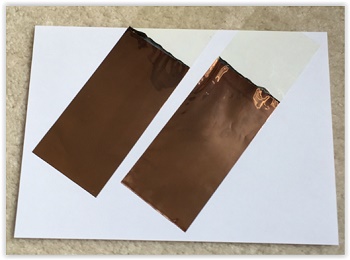 Significant progress has been made over the last few years in building transparent and heat resistant flexible circuits. Several transparent materials were developed along with special manufacturing processes. A copper laminate made from a thin transparent polyimide file plated with a copper layer on both sides for use in traditional manufacturing processes is now available. DKN Research developed a new copper metalizing process using transparent polyimide films. The new laminate will provide manufacturing capabilities using transparent flexible circuits for traditional printed circuit manufacturers.
Polyimide films are the primary substrate material for heat resistant flexible circuits because of the balanced performances between heat resistance and physical properties. The problem is they tend to have an orange or brown color, so the film's transparency is very low. This is a huge barrier for any optical applications. PET films are another popular substrate material for transparent flexible circuits, but their heat resistance is too low and will not work in standard assembling processes such as soldering and wire bonding. A couple of new heat resistant resins such as LCP have been synthesized and are considered the next generation material for flexible circuits; however, they may not be transparent either. Many chemists used to question the availability of a product that is both transparent and heat resistant. That has changed. Several chemists were successful in synthesizing transparent polyimide resins, and a few companies have brought to market some thin transparent polyimide films that serve as the substrate for heat-resistant flexible circuits.
There are still a few technical hurdles in building transparent flexible circuits. The biggest one is the availability of an appropriate copper laminate for the standard photolithography/chemical etching process. Some of the copper laminates had problems with the surface treatment and gluing of the copper. The transparency of the circuits was remarkably reduced by absorption and scattering.
DKN Research developed a total solutions package for transparent flexible circuits based on each application. During the R&D process, DKN Research has established an electroless and electroplating process of nickel, copper and gold on the transparent polyimide films that provides thin copper laminates available for the standard photolithography/etching process of high density flexible circuits. The new copper laminate could be valuable for traditional flexible circuit manufacturers, because the new laminate does not need any additional equipment or chemicals to build transparent flexible circuits. The transparency of the circuits can be over 85%.
The standard construction of the laminate uses double-sided 3-micron thick copper layers on a 25-micron thick transparent polyimide film. The copper thickness can be thinner at 0.2 microns, and wider thickness ranges will be available for circuit manufacturers. The thin copper conductor could be valuable for semi-additive processes for ultra-fine flexible circuits with microvia holes in the transparent flexible circuits. DKN Research will provide free laminate samples along with a processing guide to circuit manufacturers.
DKN Research will upgrade the laminates and process capabilities to build the leading edge flexible circuits. DKN Research is happy to share the materials and information with circuit manufacturers and device manufacturers. Click here to view a short clip about their products and services. 
About DKN Research
DKN Research is a global engineering leader for microelectronics and packaging, specializing in printable & flexible electronics. DKN Research has developed a broad range of leading edge technologies from materials to final devices based on customers' requirements. They are capable of managing many kinds of materials and manufacturing processes to build and create new devices based on customer needs.
DKN Research provides a broad range of engineering and consulting services not only for the manufacturing community but also the R&D and quality assurance professionals. DKN Research welcomes all inquiries to assist in creating your own circuit devices using its broad range of processing technologies.
---
Suggested Items
09/28/2023 | Anaya Vardya, American Standard Circuits
There has always been pressure to reduce line and space as we have seen the bleeding edge technology go from 8 mils to 5 mils and then to 3 mils. The difference between "then" and "now" is that the prior advancements, for the most part, used the same processes, chemistry and equipment going from 8 mils to 3 mils. But going from 3 mil to sub 1 mil trace and space is a quantum leap in printed circuit board (PCB) technology that requires a whole new set of processes and materials.
09/28/2023 | Michael Carano -- Column: Trouble in Your Tank
In a previous column, the critical process of desmear and its necessity to ensure a clean copper surface connection was presented. Now, my discussion will focus on obtaining a void-free and tightly adherent copper plating deposit on these surfaces. After the desmear process, the task is to insure a continuous, conductive, and void-free deposit on the via walls and capture pad. Today, there are several processes that can be utilized to render vias conductive.
09/20/2023 | I-Connect007 Editorial Team
Panasonic's Darren Hitchcock spoke with the I-Connect007 Editorial Team on the complexities of moving toward ultra HDI manufacturing. As we learn in this conversation, the number of shifting constraints relative to traditional PCB fabrication is quite large and can sometimes conflict with each other.
09/14/2023 | MKS' Atotech
MKS' Atotech, a leading surface finishing brand of MKS Instruments, will participate in the upcoming IPCA Expo at Bangalore International Exhibition Centre (BIEC) and showcase its latest PCB manufacturing solutions from September 13 – 15.
09/14/2023 | Vern Solberg -- Column: Designer's Notebook
Flexible circuit applications can be as basic as furnishing electrical interconnect between two conventional circuit board assemblies, or to prove a platform for placing and interconnecting electronic components. During the planning and pre-design phase of the flexible circuit, there will be several material and process related questions that need to be addressed. Most flexible circuit fabricators welcome the opportunity to discuss their customers' flexible circuit objectives prior to beginning the actual design process.